Since Away, starring Hilary Swank, premiered on Netflix in early September, the series has progressively attracted attention and viewers. It's frighteningly prescient, especially in light of a current pandemic that has resulted in feelings of isolation and loneliness even within families. The narrative of the first crewed voyage to Mars is told, and at the heart of Away is Swank's Emma, the commander of the three-year mission to Mars. According to the plot of the show, Emma is forced to abandon her teenage daughter and her husband, who is suffering from medical concerns.
With season one coming to a close just as the group of familiar faces successfully landed on Mars, fans are now clamoring for information on Away season two and what the future may hold for Emma, her family, and their friends. After all, Away distinguishes itself from other science fiction television dramas by functioning as a family drama: As a result, it can deliver both violent sequences (chemical leaks that explode into fireballs! ), as well as the kind of delicious melodrama that keeps viewers tuning in week after week. Emma's husband Matt (Josh Charles) suffers a stroke in the first episode, and at the end of the season, her second-in-command Ram (Ray Panthaki) confesses that he has feelings for her. It's a lot, and the crew has only been together for a few months of their three-year voyage.
Even while Netflix has not yet officially approved the crew's next mission, a second season seems imminent given the amount of story that has remained to be explored in Season 1. For the time being, though, here's all we know about the possibility of an Away season two.
Is there a release date for season two of Away on Netflix?
The second season of Away has not yet been confirmed by Netflix, but even if the space drama is renewed for a second season, it is unlikely to broadcast until the end of 2022 or later. In part, this is due to the ongoing coronavirus epidemic, which is making it impossible for any type of production to resume operations safely. Another component of the production that could cause a delay in season two is the sheer amount of special effects that are required to create a believable space environment.
It is because of these two factors—particularly when combined—that Away is not a show that can be shot fast without sacrificing its distinct feel. It would be worth it, though, to wait because executive producer Andrew Hinderaker has plotted out an extensive multi-season storyline for the drama. As he explained in an interview with The Capital Times: "Everything we did in the first season was done to start the season and end the season in the same way. However, one of the reasons the show is titled Away is that we were always intrigued by the voyage they took and what happened when they returned home."
Who will appear in the second season of Away?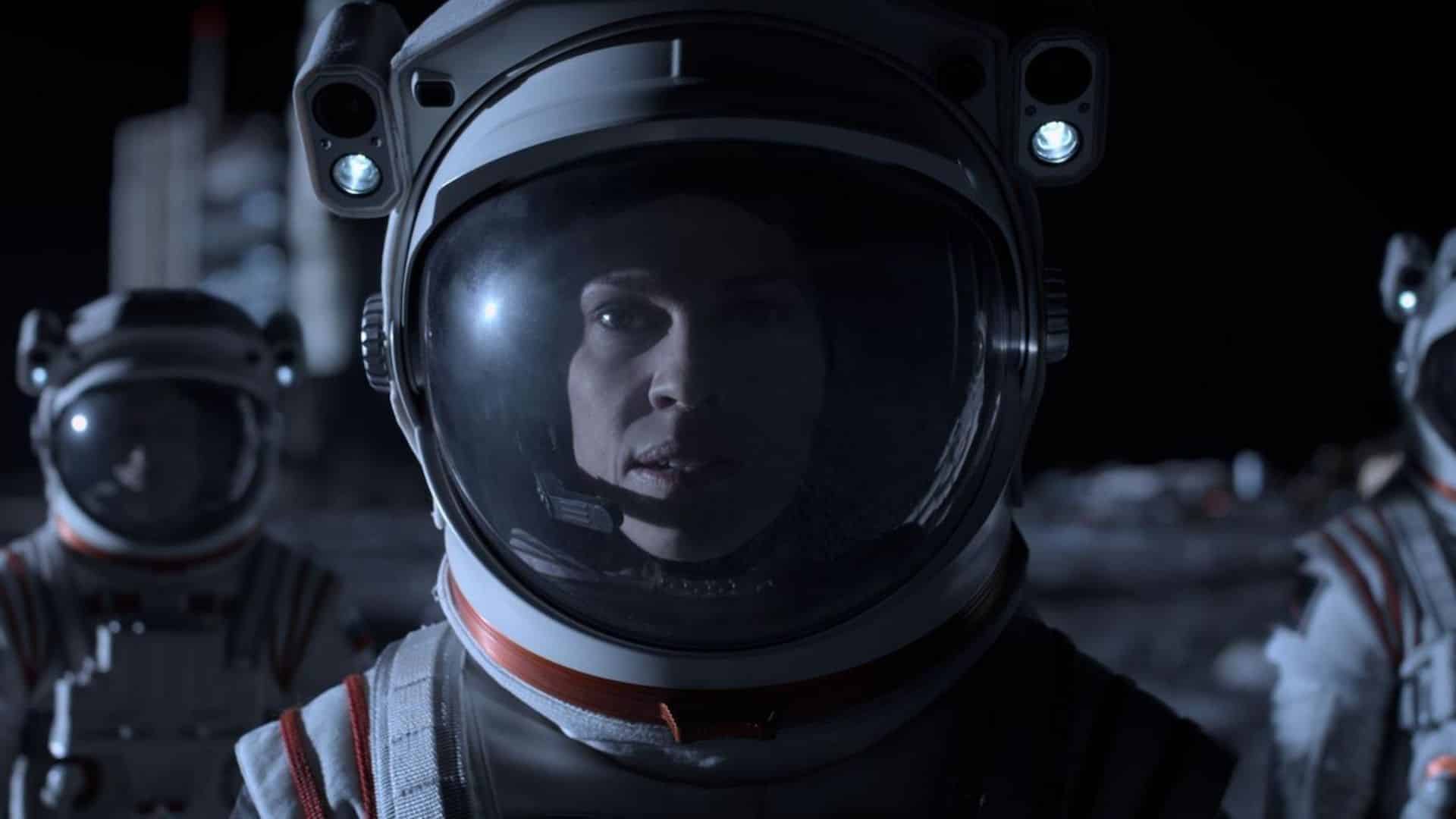 After a series of tragedies on their journey to Mars, including but not limited to space blindness and a terrible case of mono (as well as numerous water-related incidents), all five astronauts make it back to Earth alive. Because it isn't someplace for them to disappear to in space, if season two comes, Emma, Ram, Misha (Mark Ivanir), Dr. Kwesi (Ato Essandoh), and Dr. Lu (Vivian Wu) should all be back together. In addition, Matt and his ongoing infatuation with his nanny Melissa (Monique Gabriela Curnen) will be explored more, as will the return of Matt and Emma's daughter Lex (Talitha Bateman) and her adolescent antics on the show.
There is currently no information about additional characters, but showrunner Jessica Goldberg has told Inverse that she is interested in going into the privatized space race in a potential season two, which will almost certainly result in the introduction of some new characters. Throughout the first season, she portrays a picture of international cooperation that the world hasn't seen in a long time, and she is acutely aware that the private sector creates the most exciting developments in space flight.
"I do believe that is a tale that is extremely important," Goldberg said of the story. "Right now, we can't get anywhere without the support of the private sector, and I believe it would be fantastic to incorporate that plot into the show." Incorporating a commercial space industry into the mix would unavoidably result in the introduction of new characters, perhaps including one who resembles Elon Musk of SpaceX.
What can we expect from Away Season 2?
It's safe to say that the main objective for the astronauts in season two will be to create a permanent base on the planet Mars. These five astronauts will remain together for more than a year on the planet before embarking on the long journey home, which will provide ample opportunity for all manner of interpersonal conflicts to arise. Season one of the show had already created tension between Emma and Ram when Ram confessed his affection for the commander at the end of the season.
Panthaki is confident that this storyline is only just getting started. He disclosed the following in an interview with NME: "To break through his shield, it will take a tremendous amount of effort and resources. If you take it away from him, he'll give everything to the one who took it away from him. As a result, it will be intriguing to see how everything plays out." Meanwhile, Emma's husband, Matt, is dealing with Melissa's sudden confession of her affection to him at their house in the meantime. When these two factors are coupled, the couple's long-distance relationship may be even more stressed.
Netflix has canceled Away Season 2. That means we'll have to leave you with the trailer for the first season only. Netflix still has the first season of 'Away' available for streaming.