At 5 Angel Way, I'm turning the lock on my new one-bedroom terrace. However, there are no neighbors, no chirping birds, and no clouds.
My "house" is in Meta-Town, the metaverse's newest British edition, which debuts on Friday.
The "new internet" is the metaverse, where you spend your days as an avatar in virtual environments while typically donning a VR headset.
The virtual world of MetaTown features stores, a subway stop, and even minigolf.
Read more:
According to some, technology will soon enable families to reconnect with distant relatives and colleagues to hold meetings thousands of miles apart. Additionally, there is a chance to earn money.
Because you only need to enter a website URL to access MetaTown, it is much more user-friendly for non-techies.
I created a digital version of myself after entering my name and email. The only options are for hair, skin, eye, and clothing colors. However, they might be realistic holograms in the future.
The grass square in the center of MetaTown's commercial district, with a stage at one end and the mini golf course at the other, is where I begin my journey in this virtual world. Around me stored.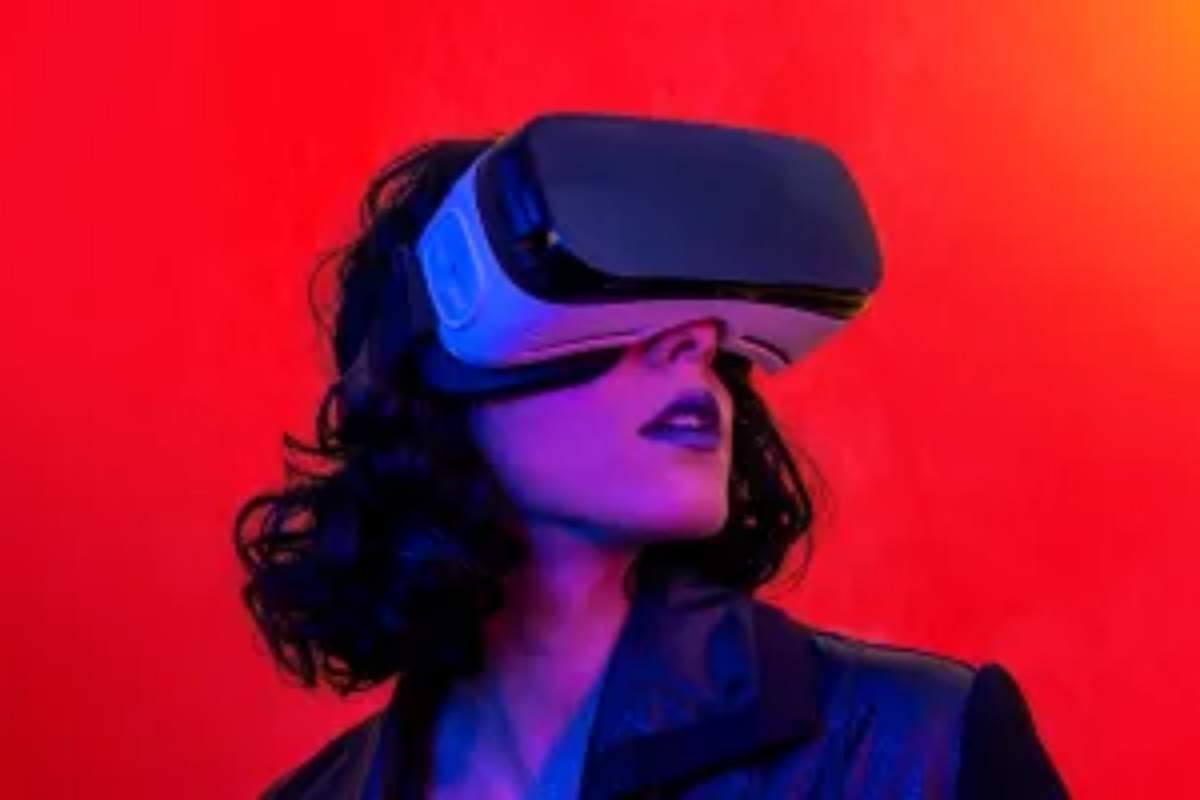 BrandLab360, a Welsh tech company that created similar experiences for fashion brands and recognized the potential of creating an entire community, is the creator of this virtual neighborhood.
Dan O'Connell and Jennifer Drury came up with the idea. You can spend time with friends from all over the world, according to Jennifer. You could go shopping or to a concert together.
"It has a sense of community and connectivity that you don't get from typical websites."
There is a sense that money can be made as well.
Tech titans like Microsoft's Bill Gates and Facebook's now-Meta-named CEO Mark Zuckerberg are investing billions in the creation of such worlds.
Additionally, gamblers view it as an investment opportunity, hoping that as the popularity of these virtual worlds rises, a house they purchase for £1,000 today will be worth much more.
The value of purses or automobiles purchased in the metaverse might also rise. Dr Alena Kostyk, a lecturer at Glasgow University and a VR consumer expert, explains that tech companies are attempting to create a sense of exclusivity and prestige with metaverse purchases. The thought is that these things, whether a home or something else, could become desirable and increase in value.
But something isn't always sought after just because it's rare. A limited-edition toy called Beanie Babies was expected to appreciate. Despite buying into the trend, some people never succeeded financially.
Using virtual money to purchase NFTs—digital assets like my house or a piece of clothing—makes me feel a little out of my element.
I create a metaverse bank account as directed. I use my debit card to buy the cryptocurrency after that. I can then purchase my neutral, immaculate virtual property.
The color schemes on the walls and furniture can be changed by my avatar by hovering a cursor over them.
A study, a compact bathroom, and a sizable double bedroom are also provided. The sheets' patterns and colors can be changed.
It's similar to playing with a doll's house online.
There are 6,000 plots available in MetaTown. 500 NFTs have already been sold, primarily to individuals in the technology sector, for about £1,000 in total.
By the end of the year, there will be 500 virtual shops, which is nearly 50 now.
Luxury brands have been quick to recognize the potential for profit in these worlds.
Gucci advertised digital "spaces" in a virtual Gucci Garden in May of last year so that customers could "try on" and purchase" limited-edition digital clothing.
In the action are companies like Ralph Lauren, Nike, and Balenciaga, which has hired a "chief metaverse officer" to create a virtual clothing line.
Estee Lauder and Deloitte have registered for virtual spaces, and MetaTown is in negotiations with two major UK supermarket chains and two from Europe.
I'm impressed when my avatar enters Maison Too Faced, an Estee Lauder store. It has pink bunnies running around in a heavenly garden.
There are games you can play to win discounts, and there are enormous products you can click on to go to the website and finish your purchase. You can click on items you like in a different clothing store called Hula to bring them up on the screen in a 360-degree view.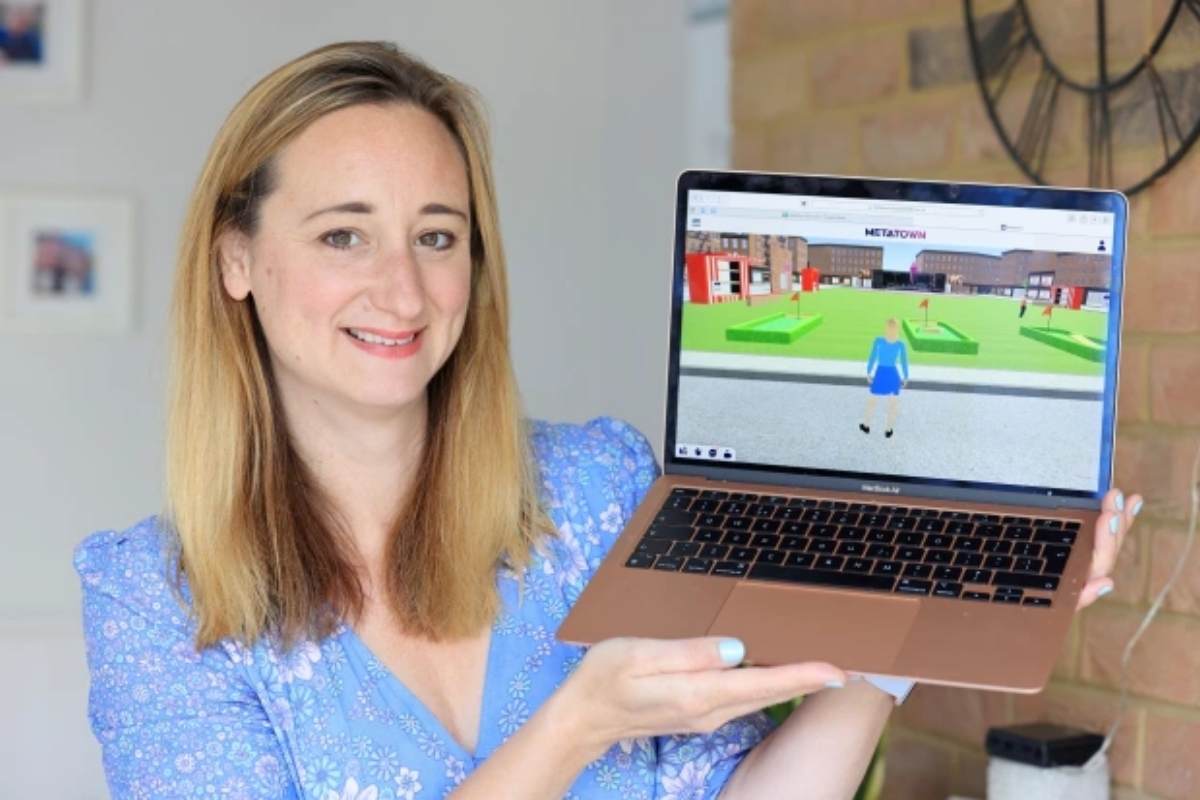 Why then wouldn't someone simply visit Amazon or a store?
It depends on the type of shopper you are and whether you are motivated by the enjoyment of the experience or by doing it more for practical reasons, according to Dr Kostyk.
According to a lot of research, hedonistic shoppers respond much better to these kinds of interactive, immersive features. Some of it demonstrates that customers are even willing to pay higher prices.
Naturally, worries about safety, bullying, and sexual behavior arise. One user alleged that another user had touched their avatar.
Although Meta has promised to improve security, concerns are common, especially given that young people make up the majority of its user base.
So, would Dr Kostyk engage in a metaverse shopping spree?
It's difficult to predict the future, but at this time, she responds, "No."