Many fans are looking forward to the debut of Arcane Season 2 after a critically lauded first season. Arcane, based on Riot's popular "League of Legends" fight game, paid honor to the source material by telling a poignant sci-fi action adventure that wowed many fans. However, with season 1 ending on a cliffhanger, viewers are left wondering when the second season of Arcane will be released.
Here's what we know about the Arcane Season 2 release date and when it will be available.
Arcane Season 2 potential Release date
Because Arcane Season 2 will not be released in 2023, we believe it will be released in Spring 2024. In addition, actor Reed Shannon said that the season 2 finale is in the works.
Reed Shannon, Ekko's voice actor, said on a live stream in August 2023, "Last time when I went in, it was the last episode of season 2. And I saw some stuff that I was like 'Yo… Oh my god.'
You can check out the Tweet below:
don't believe i ever shared this with arcanetwt, enjoy this old clip of reed talking about season 2 pic.twitter.com/EYeLPMrHpo

— nate (@boysaviuh) August 7, 2023

We won't see our favorite Arcane characters again until at least 2024. The good news is that the second season will not require the six years that Riot Games and French studio Fortiche meticulously crafted the first.
If the finale is progressing well in terms of production, we may predict it will be released in early 2024. Arcane team also hinted that the release date might come very soon.
Check out their official Tweet below:
Ready yourselves, friends. Season 2 of Arcane is now in production.

Where's a Hexgate when you need one? pic.twitter.com/3aUeWuQ5Uu

— Arcane (@arcaneshow) November 21, 2021
Who Is In The Arcane Season 2 Cast?
Hailee Steinfeld, Ella Purnell, and Katie Leung will reprise their roles as Vi, Jinx, and Caitlyn in Arcane season 2.
The full cast list has yet to be finalized, but we anticipate that all of the surviving important characters from season one will return, including Ella Purnell and Hailee Steinfeld as the two central forces in the plot.
The following actors are expected to appear in Arcane Season 2:
Hailee Steinfeld as Vi
Ella Purnell as Jinx
Katie Leung as Caitlyn Kiramman
Kevin Alejandro as Jayce Talis
Harry Lloyd as Viktor
Toks Olagundoye as Mel Medarda
Ellen Thomas as Ambessa Merdarda
Reed Shannon as Ekko
Mick Wingert as Heimerdinger
Brett Tucker as Singed
Depending on how flashback-heavy season 2 is, we may see the actors who played the characters' younger selves reprise their roles. This might mean a return for Jason Spisak as Silco and JB Blanc as Vander, albeit in a minor role.
We do have some ideas about which champions from the game might feature, so check out our Arcane season 2 League of Legends characters wishlist for more information.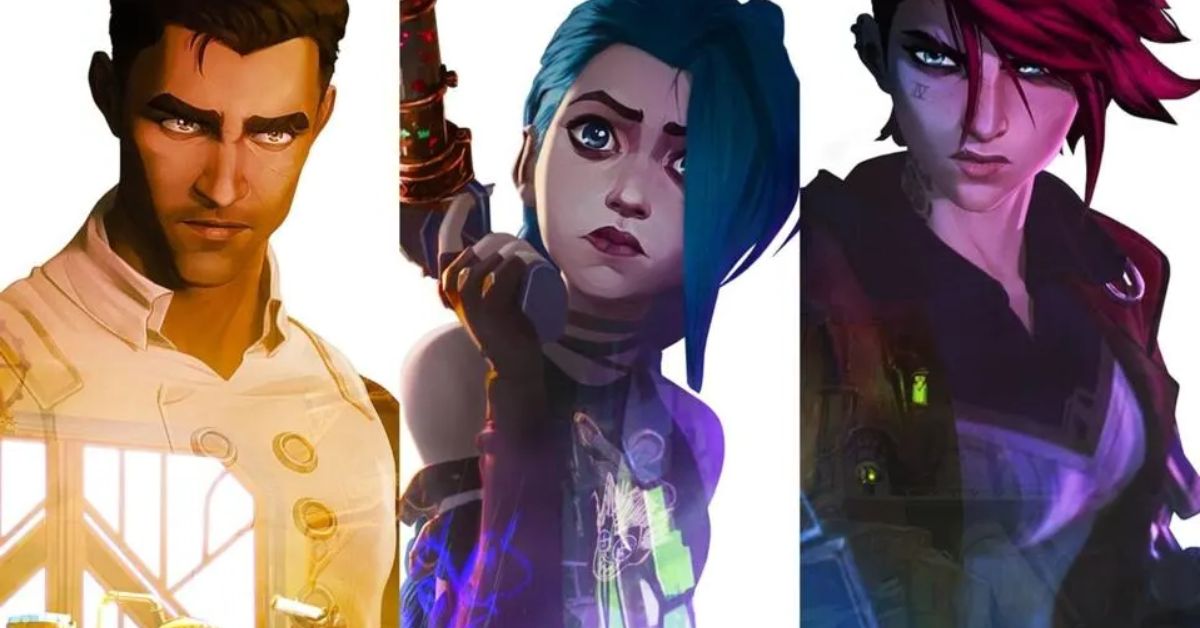 Until the Release date for Arcane Season 2 is confirmed, let's read about these other upcoming shows' release dates:
Arcane Season 2 Plot: How Could The Story Continue?
As previously said, we believe Noxus will play a significant role in Arcane's impending second season. Throughout the first season, there was some imagery that hinted at Swain's role in the events in Runeterra.
We also can't ignore the notion that Singed will play an important role in the future Season. In the final Singed scenario, we can plainly see Warwick – whom many assume to be Vander – and, well… if you've read LoL lore, you know that Singed is the mastermind behind all that happens in Runeterra. He also fled Zaun to aid Noxus in their invasion of Ionia, according to champion mythology. So maybe we'll go there as well. That would be incredible!
However, this is more likely to occur in a future season of Arcane:
It's uncertain whether we'll delve so deeply into Singed lore, but we could also stick with the known characters from season 1, which means we may learn more about the rivalry between Jayce and Viktor, who, according to League of Legends legend, have a profound falling out. I'd also like to watch Viktor's journey to the wonderful evolution in Season 2.
We're thrilled you enjoyed our piece! Don't forget to check back at Thetecheducation.com for the latest tech news and educational resources.