The last thing we need is for the Excel file to fail while working on it. Although producing those Excel sheets takes a lot of effort, there are many occasions when the files become damaged and need to be repaired. And everyone starts looking for "How to repair corrupted excel file" at that point. An Excel recovery tool is highly beneficial in these situations.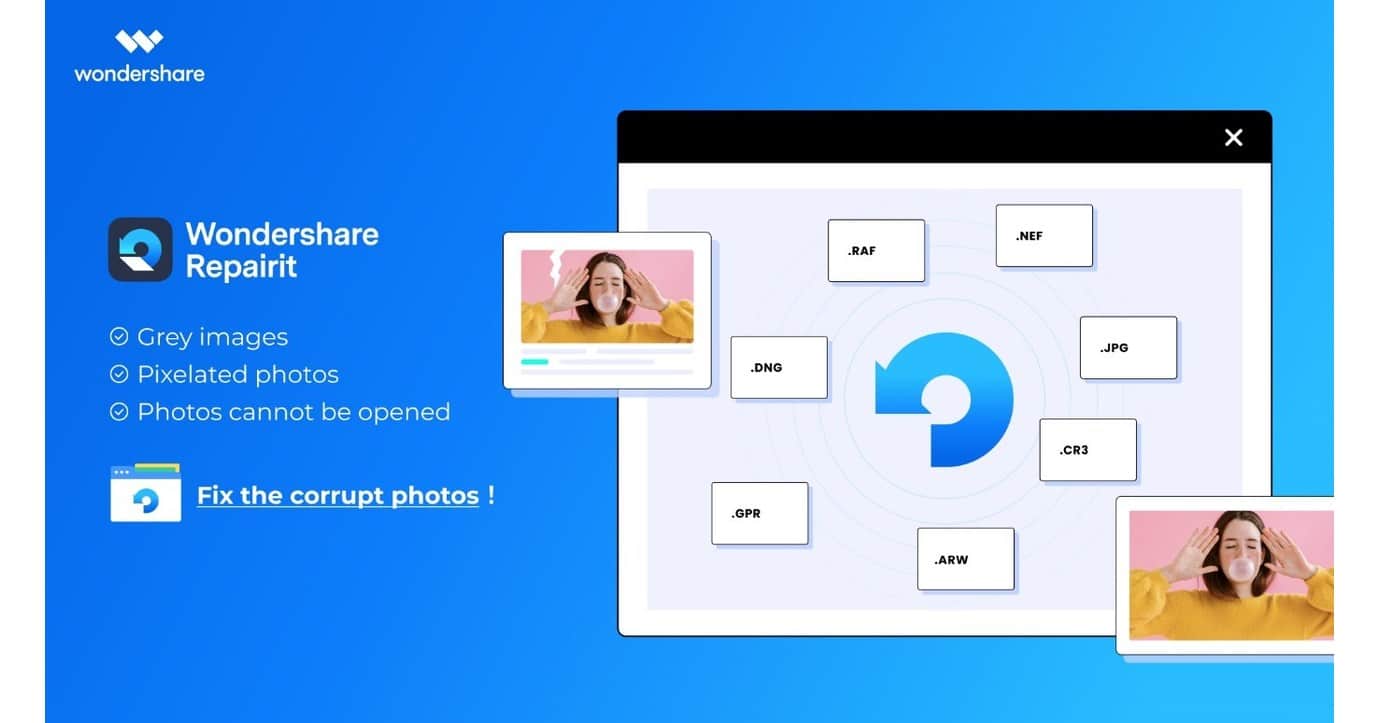 Although Excel has its recovery tool, utilizing it might sometimes be challenging for users, necessitating a third-party recovery program. Wondershare Repairit is one of these tools. Users may submit the damaged files to Repair Corrupted Excel File using this Excel Recovery Tool. Users may download the file repair tool to their computers and use it to restore any lost or deleted data.
Why an Excel File is corrupted, and how to recover it?
If an Excel file is corrupt or damaged, it should be fixed after trying to figure out what could have caused the issue in the first place.
Damaged storage:
The partition or external storage device where your Excel file is stored may have been corrupted or damaged.
Virus attack:
If spyware or a virus infiltrates your Excel sheets, it may destroy critical components.
The issue with the app:
If the Excel program or the MS Office Suite is affected, it might destroy your XLS files.
Logical errors:
A fault with your Excel file's header, metadata, or any other component might also exist, which could cause some logical issues.
Let's learn how to cure all the critical problems with Excel files by using these clever remedies after learning about all the problems:
Utilize the native repair feature in MS Excel:
Microsoft has developed an integrated fixing solution to make it simpler for us to resolve various minor errors with our Office documents. Therefore, you may quickly restore your XLS or XLSX files using this application's native capability if they are slightly damaged.
Delete unnecessary temporary Excel data:
There may sometimes be a problem with the temporary files that MS Excel stores and those results conflict with your files. However, you may quickly fix this problem by purging your machine of temporary Office data.
Use a Professional Excel File Repair Program:
If none of the solutions above work for you, you should use a professional Excel file repair tool from a third party, such as Wondershare Repairit.
Download Wondershare Repairit to any device and use it to repair the corrupt Excel file.
Wondershare Repairit:
One of the top file repair tools currently available is Wondershare Repairit. It is most renowned for its aesthetically pleasing and simple-to-use interface, which enables anybody to quickly and effectively fix their damaged files. Its sophisticated capabilities can repair moderate and severe fire damage, independent of how the problem started. You get a lot from this!
Through its helpful features, such as batch repair, which allows you to fix multiple corrupted files at once, Repairit helps you work more productively. To ensure the file meets your criteria, you may preview it before saving it.
One factor that separates Wondershare Repairit from its rivals is its success rate. While Wondershare Repairit is most recognized for its ability to restore videos, it has also made a reputation by successfully recovering other file types. There is a significant difference between the features and price models of Wondershare Repairit and other software when you compare the features and bundles of the two.
Process of Repairing Excel files with Wondershare Repairit:
A third-party tool can be helpful if all manual techniques fail and Excel files still don't function as they should. A third-party expert tool called Wondershare Repairit can fix damaged MS Excel worksheets. To repair corrupted excel file, follow the steps listed below:
Step 1: Select Location:
Launch the Wondershare Repairit application; choose "File Repair" from the list of repair kinds on the left. By selecting "Add," you may add the corrupt Excel sheets to the program. Because of its batch-processing capabilities, it can repair several files at once.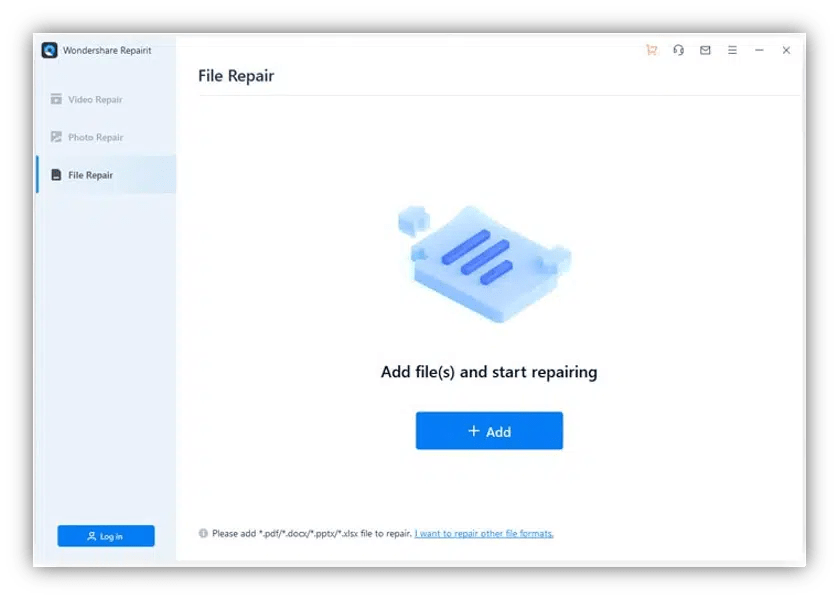 Step 2: Start Repairing:
Once you've uploaded all the files you want to fix, click the "Repair" button. You can monitor the process's progress and each item's current state. Even better, you always have the option to stop the process.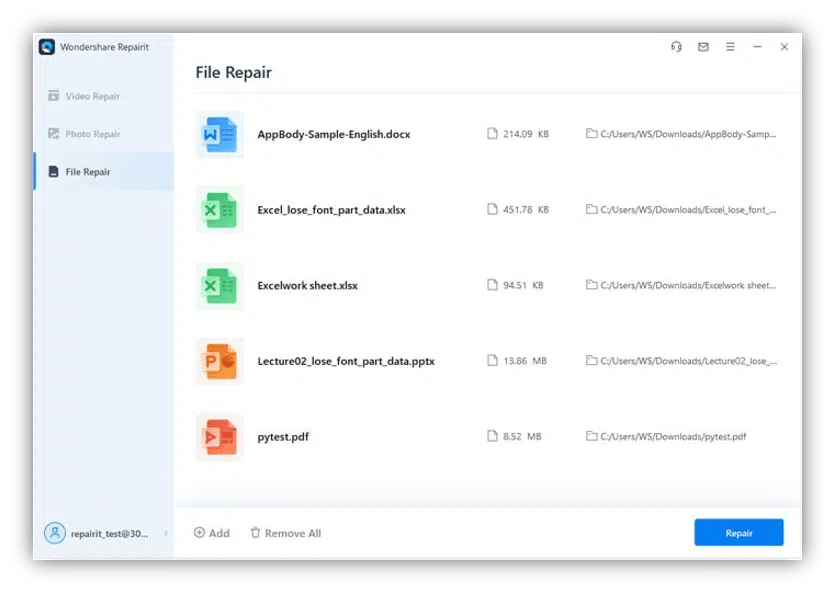 Step 3: Save File:
The restored Excel files may all be reviewed after that. Look through your Excel files, choose the ones you wish to keep, and then click "Repair" to save them.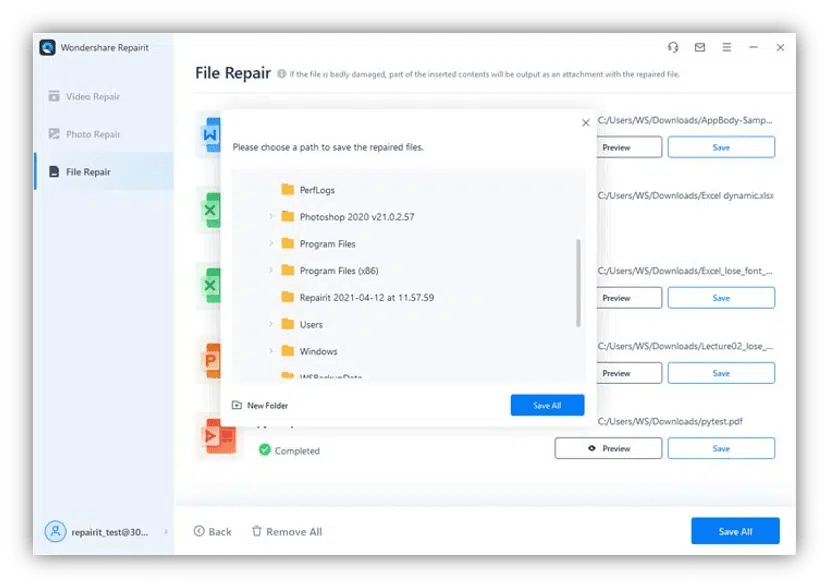 Wondershare Repairit's Features:
The Wondershare Repairit app has a few of the features listed below:
Restore all types of corrupted files, including those that are blank, won't open, have an unfamiliar format or content, are garbled, have had their layout modified, etc.
Word, Excel, PowerPoint, and PDF files may all be repaired, and all file versions are supported.
Restore files that have been destroyed or corrupted due to any event, including system failure, file format changes, virus attacks, etc.
Repair damaged files flawlessly and successfully without changing the original file.
Compatible with Windows PC and Mac OS, and enables sharing and transferring from a PC to a mobile device.
Conclusion:
If you don't want to lose important data, you must fix faulty excel files. Most individuals search for different ways to fix their damaged files but need help finding an actual program. Surprisingly, Wondershare Repairit is the internet's most accurate tool. It works wonders to fix damaged Excel files.
Wondershare One of the most excellent file repair programs available to repair corrupted excel file is Wondershare Repairit. Video, picture, and image files may all be repaired and restored with Repairit. By applying cutting-edge data restoration and recovery techniques to fix damaged or corrupt Excel files that you can't access, Repairit helps users make the most of their digital life.