Sometimes it may be necessary to convert some files to PDFs. You can save a lot of storage space on your computer by converting your Doc files to PDF format, which is much smaller and more portable. Documents become more secure when they are converted to PDF format, which is another advantage. By encrypting your data, adding passwords, using watermarks, and employing other security measures, you will have complete control over them if you convert PDF documents.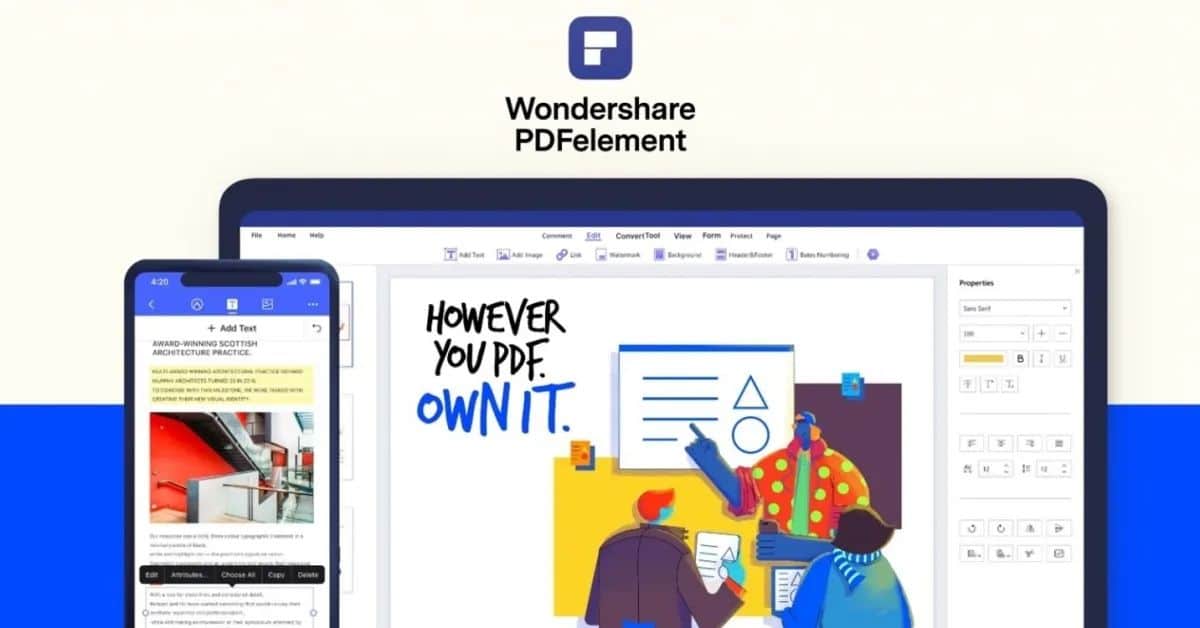 Various PDF converters are offered in the market nowadays, each with a constrained set of features. The finest PDF converter tool, i.e., Wondershare PDFelement, and its features will be covered in depth in this article to help you decide which PDF converter is best for you.
Why is there a need to Convert Files to PDF?
The Portable Document Format allows for file sharing and maintains document formatting (PDF). The format you want is preserved when the PDF file is printed or viewed online. The PDF format is also helpful for documents printed on commercial printing equipment. Since more platforms than XPS can read PDF files, it is widely accepted by agencies and organizations.
How to Convert PDF by Common Way?
Directly convert a Word document to a PDF:
Mac comes with a method to convert Doc to PDF. You may carry out the conversion without software if you consistently need to convert to pdf on mac.
Convert Using Word:
The most straightforward approach to converting your document to a PDF is the Word native conversion tool.
Google Docs:
Another method is Google Docs, open it in Google Docs, and then convert it to PDF if you don't have Word, but it is needed to convert a document someone provided you to PDF. It should work well if you have a straightforward Word document that is essentially text without any formatting.
Download Wondershare Pdfelement to convert your files to PDF documents.
What is Wondershare Pdfelement?
Wondershare PDFelement is a fantastic PDF converting tool for Windows and Mac that you can download without cost. No limitations on the number of files this simple offline utility may convert.
Unlike other utilities that can convert PDF, this utility can only convert other formats, including Microsoft Word, Excel, PowerPoint, and HTML, into PDF. Depending on preference, the result may export as an image-based PDF or as a single consolidated PDF.
It's incredible how well this sophisticated utility can convert PDF files while keeping the original layout, formatting, and formatting intact. Even better, you get the much-wanted batch conversion feature and an integrated OCR to handle scanned PDFs that need to be converted into editable documents.
Step-by-Step Guide to Convert Word files to PDF with Wondershare PDFelement:
PDF files can be easily created, edited, annotated, and converted using Wondershare PDFelement – PDF Editor. It can edit entire text blocks, create intricate PDF forms, and assist with saving Word documents as PDFs. The software is user-friendly and compatible with iOS, Windows, and macOS. However, follow the instructions to convert a Word file to a PDF document using PDFelement.
Step 1: Upload File:
Download PDFelement for Mac or Windows to convert PDF. Open the software and choose "Create PDF" to convert to a PDF on a Mac or Windows computer. To open the selected file, click "Open." it will immediately convert the file to PDF format.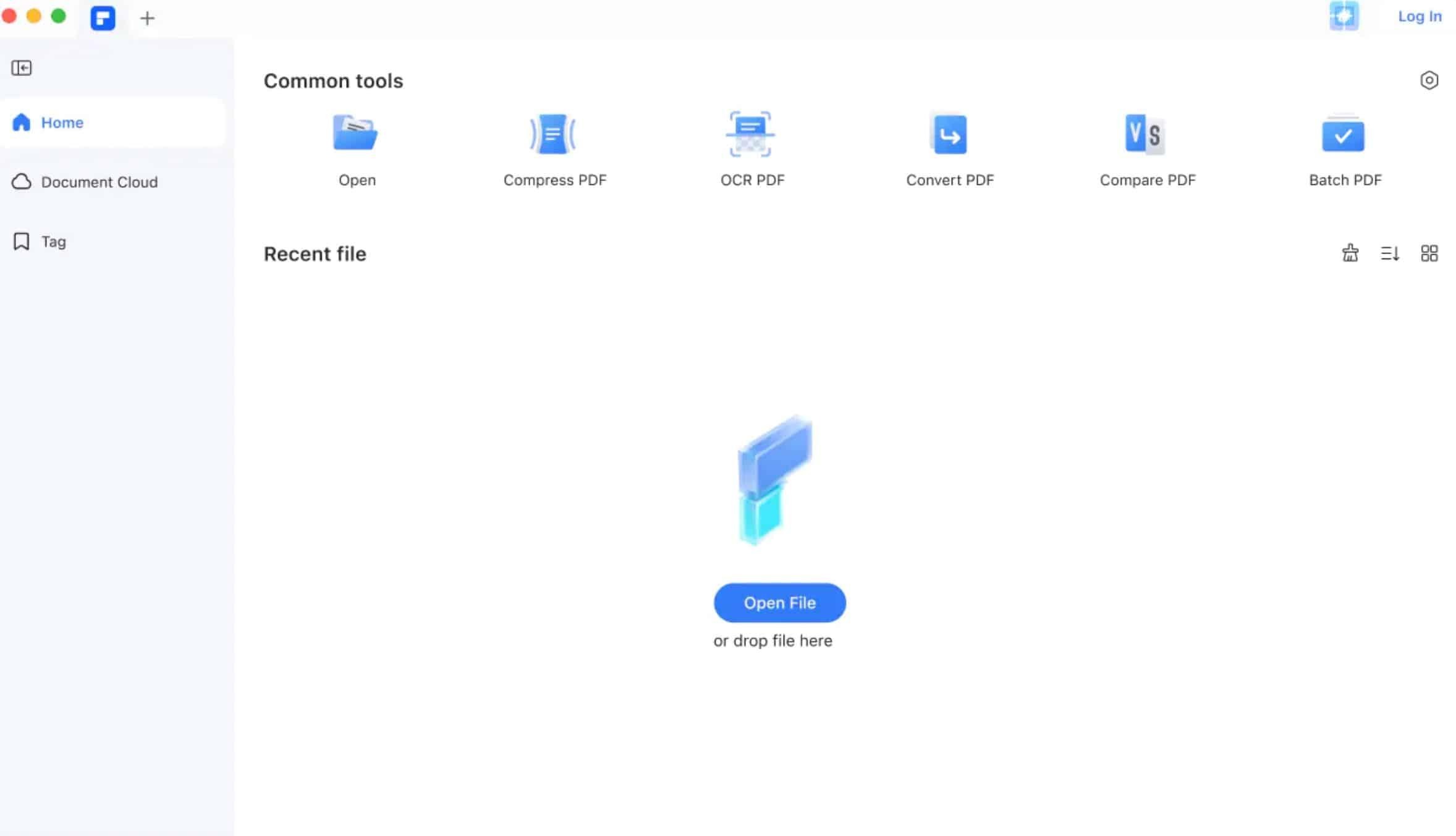 Step 2: Review Files:
You have this time to make any needed adjustments. Save your changes by going to "File" and selecting "Save As" when you've finished changing the file. Give your file a name and choose "PDF" from the list of supported formats when a pop-up box displays.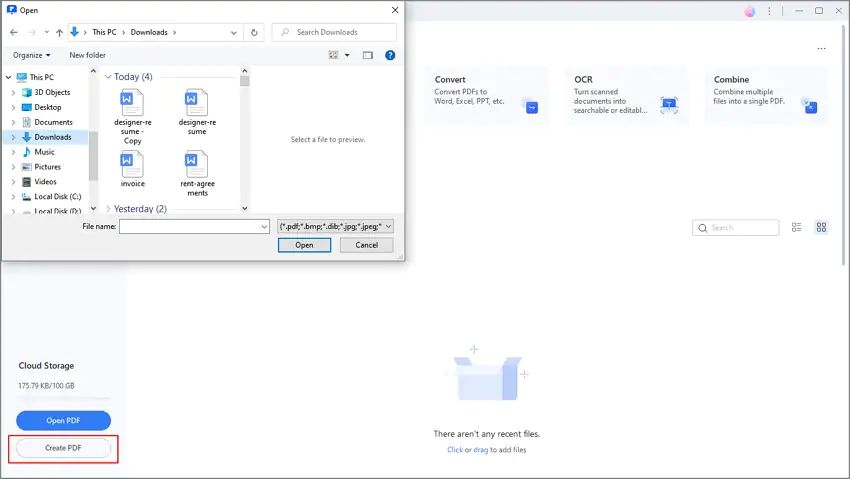 Step 3: Save:
You may finish using PDFelement to convert a Word document into a PDF by choosing the "Save" option.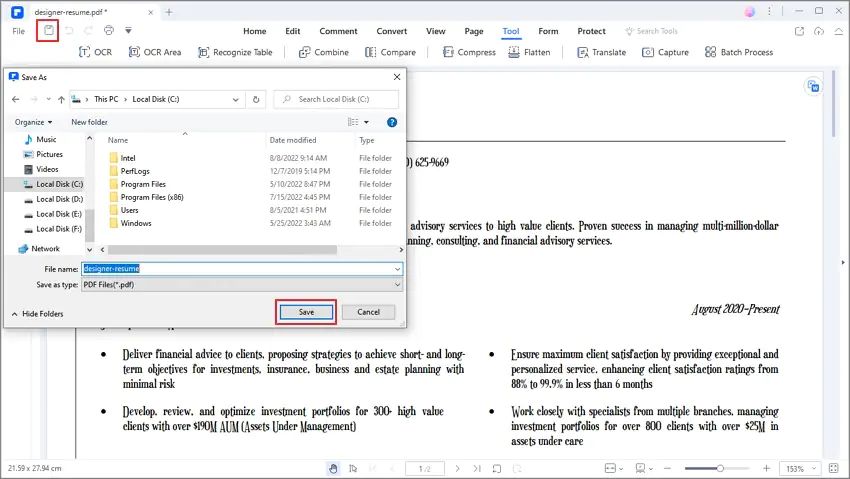 Why Wondershare Pdfelement?
Users may more easily edit, generate, convert, and sign PDFs thanks to PDFelement's complete PDF solution. The coveted distinction of being the only all-in-one PDF solution tool belongs to PDFelement.
The fact that customers had a choice was primarily responsible for its attractiveness. However, PDFelement also did a great job. It offered a comprehensive solution that was easy to use and later met some PDF processing requirements.
Features of Wondershare PDFelement:
Key features of Wondershare PDFelement include:
Create PDF files from Microsoft Office, EPUB, webpages, and more.
You may quickly edit PDFs by using robust PDF editing tools.
Convert PDF files to editable Word, Excel, EPUB, and other formats.
Password-protected PDF, watermarked and digitally signed.
Enables immediate sharing of PDF files anywhere you want.
Permit scanned PDFs to be edited and converted using OCR.
Conclusion
This article covers details to convert PDF files since they are an essential kind of document. For this, a PDF tool is often needed. Use the competent, cost-effective Wondershare PDFelement – PDF Editor. Here, we go through every step involved in producing a PDF file. The creation of PDF files has changed due to the professional capabilities added to PDFelement. This program offers greater flexibility and ease of use when editing PDF files than Adobe. Since Wondershare PDFelement excels in performance and efficiency, you may use it to optimize your workflow and increase productivity.