Taylor Sheridan is undoubtedly one of the last ten years most talented and creative TV voices. Even if you don't count his other shows outside of the Yellowstone universe, the Duttons' world has been full of cowboy-inspired chaos for seven and a half seasons, and it's not even done.
But it could be said that Sheridan is starting to take on too much, and that's why the first season of 1923 wasn't as good as some of his other shows. A few things didn't fit with Sheridan's talent and reputation, and he should try to avoid some pitfalls for the second and final season of the prequel.
Shelving Your Two Icons
Early on, it was clear that this would be Helen Mirren's show, even though Harrison Ford also has the top billing. Mirren's character, Cara Dutton, is the matriarch of the Dutton family at this point in the story. When her partner, Jacob (Ford), was almost killed, she had to take charge. This meant that Cara, who was the voice of strength and reason in the family, had to really step up, and Mirren's performance in the first few episodes was a revelation. The Dame showed why she has been on stage and in movies for so long, and she showed the strength people have come to expect from Dutton women.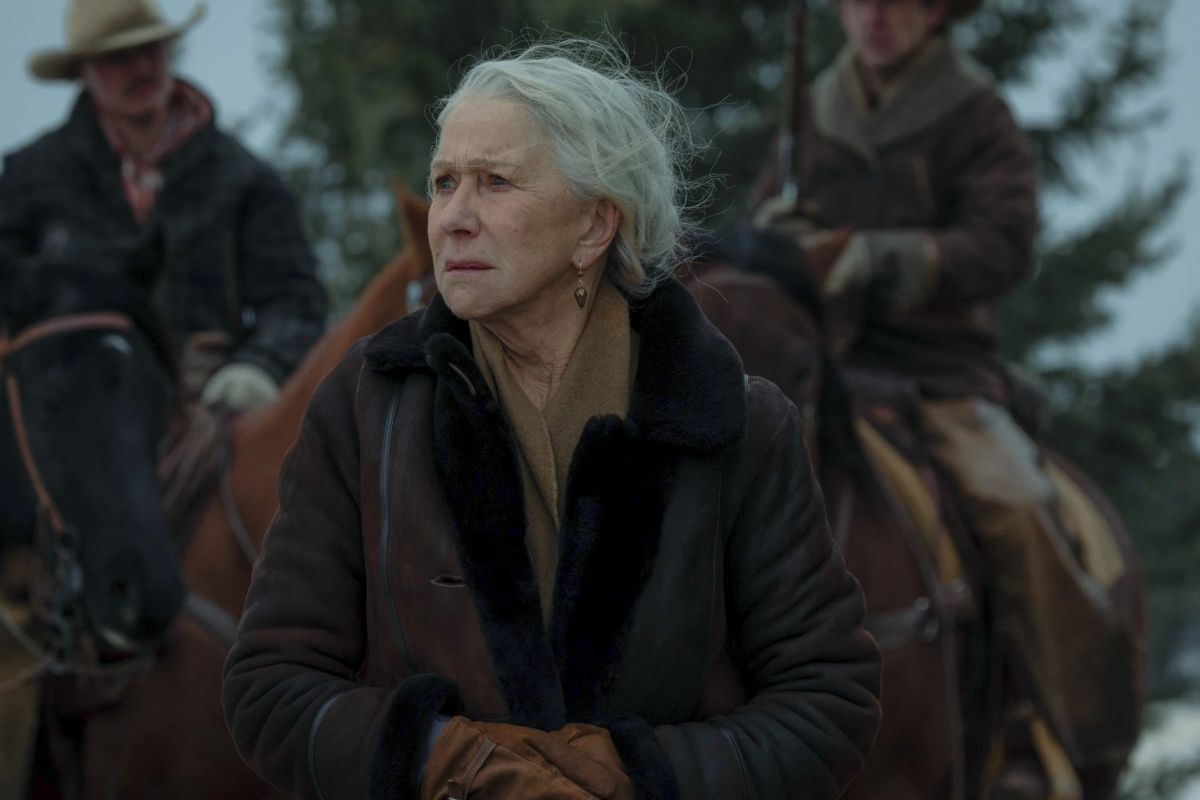 In the meantime, audiences didn't get to see Ford do anything until the third episode. This could be because of Ford's recent resurgence on television, or it could have been a problem with his shooting schedule, which has been busier than usual in the last couple of years. Either way, having a legend like Ford stuck in bed is a waste.
The other side of that coin came when Jacob, who had miraculously survived, finally got back on his feet and started to do his job as head of the family and Commissioner of the newly formed Livestock Agency. When this happened in the last few episodes of the season, Mirren had to take a bit of a back seat. When you have two stars like Ford and Mirren, it would be a shame for either of them to stay in the background, especially in the first season of a show. When the two were on screen together, which wasn't very often, as was to be expected, they took over, and it was easily the best part of that episode.
Stop Delaying Dutton Justice
Another thing that didn't seem like the Duttons was that they put their faith in the justice system, especially Cara. During this first season, Banner Creighton (Jerome Flynn) was imprisoned for his crimes against his family.
The Duttons don't hold trials or arrest people. Instead, they are the judge, the jury, and the executioner. Millions of people watch the show weekly because it feels like justice on the western frontier. Fans want justice like a snake in a cooler can give, and they don't usually want to see a scene from Law and Order.
Sheridan sometimes gave his audience a taste of that Dutton justice, but it's easy to say that it wasn't enough to satisfy the hunger for blood and revenge that was building up in his audience. Because of this, fans have seen something that rarely happens for a long time in the Yellowstone universe: the bad guys have kept getting the upper hand against the family.
Weakening The Female Characters
Putting Dame Helen in the background to give Ford more attention (and vice versa) is also bad for the character because it makes them weaker. Whoever is not in charge at the time automatically gets a little smaller, which is not what viewers want to see from the heads of the family.
When Cara wasn't in charge or doing something during Jacob's stay, she quickly became a worrying housekeeper. This is unlike any of the Dutton women Taylor Sheridan has written about, and it is also unlike Cara. In the first episodes, we see her take charge of the violence in her family, which turns out deadly. Cara kills one of the people who shot Jacob and her nephew with a shotgun, just as we would expect a Dutton woman to do.
When you add that to the fact that she can easily step into a "man's world" and speak for Jacob and the Livestock Commission, Cara shows over and over again that Dutton women are just built differently. But, as was said, in later episodes, she is just a weak version of the character she was in the beginning. When Jacob returns to the land of the living, Cara does nothing but sit at home, wait, worry, and write about her feelings in her journal. She even shows her niece-in-law Elizabeth (Michelle Randolph) how to do it, and the two of them bake a cake together.
Maybe it's more of a sign of the time, but Sheridan already showed audiences in 1883 that Dutton women have never cared about what's expected of them or how they should act. Fans have come to love this quality in all of the women in this family.
After that, there are several scenes in which female characters like Elizabeth and Emma (Marley Shelton) let their husbands or their ability to be mothers define them. Alexandra (Julia Schlaepfer), who left her privileged life to be with the adventurous Spencer (Brandon Sklenar), has been nothing but a liability for most of her globetrotting adventure. She doesn't seem to be at all ready for the chaotic and violent atmosphere of the Dutton family. Even though this lets these characters grow and get stronger, and even though it doesn't always happen to the main female characters in this show when it did, it was very out of character for these women.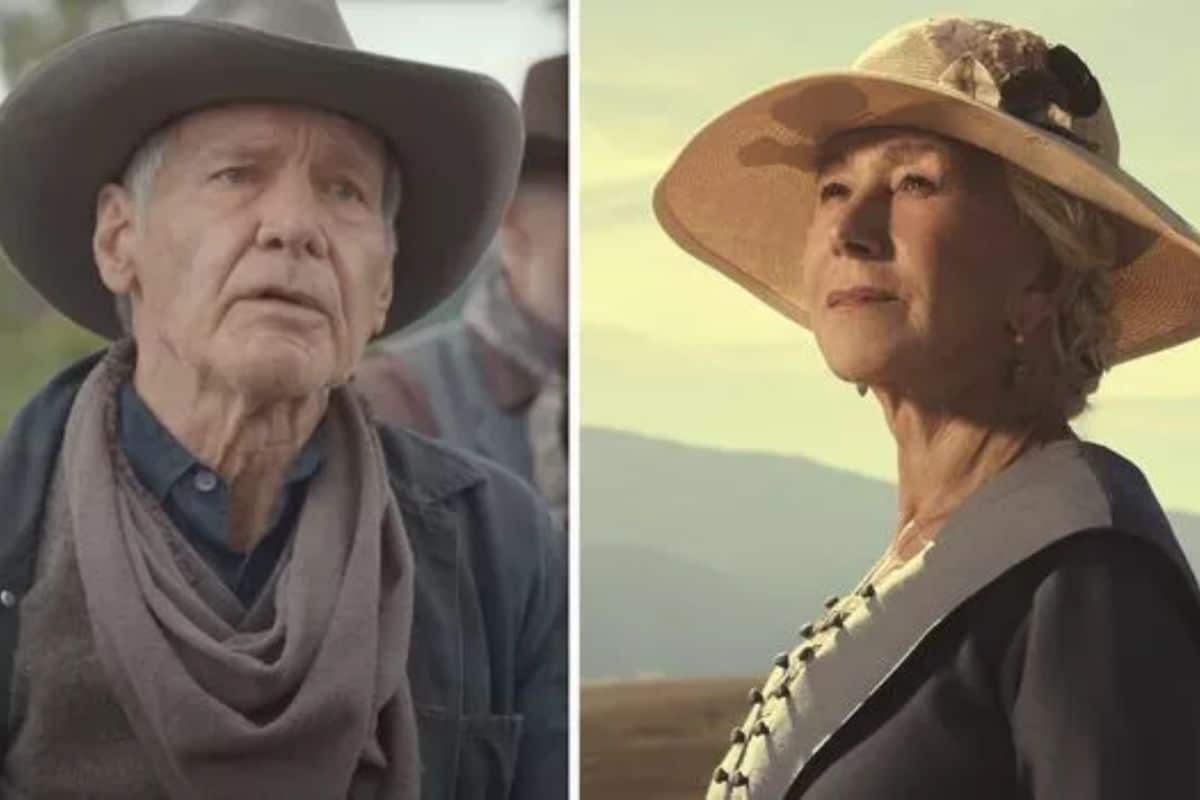 Creating Caricatures
In the past seasons of any Yellowstone universe show, it has been a real treat to see how the bad guys have kept up with the chaos and energy of the Duttons. Since the first season of Yellowstone, they've been darker mirror images of the family, showing how much they want power, control, and money.
Every great pop-culture rivalry has shown that the hero and the bad guy should be two sides of the same coin for decades. It's what makes conflict interesting and what Sheridan has done so well before 1923.
Most of the time, the bad guys in this latest prequel have been too much, for lack of a better word. Take Timothy Dalton's character Donald Whitfield, who is a powerful English aristocrat who wants to own as much of Montana as possible and mine it for all of its valuable resources. On paper, that seems like a perfect shadow for the Dutton brand—he wants power and all the land for himself. That's pretty cool.
But the scenes at the end of the season where Whitfield watches prostitutes beat each other up while he leers in the corner turned him from a smart businessman into a one-dimensional bad guy. He was no longer on the same level as the Duttons. He was just bad for the sake of being bad. In the final episode, Cara asks Whitfield why he is going through the trouble of hurting the Duttons. He tells her, "Because I can." That's just poor writing.
Whitfield wasn't the only villain who only had one trait. Spencer and Alexandra met Arthur, the Earl of Sussex and Alex's ex-fiance, in the last two episodes of 1923. It was a terrible accident. Arthur was so over the top that his dandy-like fop was sometimes funny. Even though his honor had been hurt and he had a score to settle with Spencer, it was just as funny that the well-dressed little rat actually challenged Spencer to a duel. Instead of making the royal family and the Duttons compete with each other in some way, Young Arthur was just thrown away. Sheridan rarely makes characters who are so flat and silly, especially not his villains.
Repetition
Sheridan has told stories about three or more generations of the Dutton family. It can be interesting to look for connections between them, but Sheridan must be careful not to repeat himself. There is a thin line between paying "homage" and copying one's own writing, and Sheridan seemed to have crossed that line in 1923.
Young Duttons have fallen quickly and deeply in love with each other more than once. In 1883, we saw it twice with Elsa (Isabel May). We saw it with Jack (Darren Mann) and Elizabeth in 1923, then again with Spencer and Alex, and yet again with Teonna (Aminah Nieves) and Pete (Cole Brings Plenty) in the same season. Maybe it's a fun trait that adds some romance to the dark world of the Duttons, but if it happens once or twice, it's a quirk of youth. If it happens three or four times, it's hard to believe.
Sheridan has brought back a very touching story thread in Yellowstone this season. Beth (Kelly Reilly) has known for a long time that she can't have children. It's a core part of her. Monica, her sister-in-law (played by Kelsey Asbille), lost her baby this season.
In the last episodes, Elizabeth also has to deal with the death of her unborn child. This led to a beautiful conversation between Jack and his wife, in which he reassured her that her purpose on earth was not just to be a mother. However, it made me wonder why Sheridan kept returning to this storyline and making it such a big part of so many of his female characters' lives. Yellowstone was a big draw in part because it was different from anything this generation of TV viewers had ever seen. These fans can only hope that Sheridan will keep writing these exciting and unique stories in the Dutton universe, not just rehashing the same old stories.
Be Entertained and informed with the latest news at techeducation.com! From the hottest trends to the most breaking news. And Also, Follow us on social media: Facebook, Pinterest, Twitter, and Linkedin. And be part of the movement! Share your thoughts, ideas, and opinions with us.