The Netflix web series "The Law According to Lidia Poet" is set in Italy in the late 1800s. The series is mainly about Lidia Pot's life. Lidia was the first woman in modern Italy to get a job as a lawyer. She is known as a leader in her field and was one of the first people to fight for women's rights.
Davide Orsini and Guido Iuculano make the show for Netflix, and Matilda De Angelis plays the title character, Lidia Poet. Pier Luigi Pasino and Eduardo Scarpetta also have small parts in the show. Poet's disbarment is thought to have started a revolution in Europe that called for women to be able to hold public office and become lawyers.
Who Was Lidia Poët?
Lidia Poet was born on August 26, 1855, in the small Italian town of Perrero in the Piedmont region. She went to the University of Turin to study theoretical law. In 1881, she passed the tests and got her law degree.
She worked at an attorney's office for the next two years and helped out in court. She then took the practical and written tests for the Order of Advocates of Turin and got 45 out of 50 votes, making her a lawyer.
Lidia Poet pic.twitter.com/6u6XDvAXZ6

— Istoreto Torino (@Istoreto) May 14, 2022
Still, the attorney generals of Turin did not like the idea of a woman becoming a lawyer. Even though Pot argued and pleaded with the attorney generals about how she was being treated unfairly, women were not allowed to study law, so Pot could not be a lawyer.
Peot tried to talk to the Court of Cassation of Turin about the problem. She even gave examples of other countries where women were allowed to practice law, but the court stood by its decision to keep Poet from practicing law.
You Must Be Read:
Lidia Poet: Early Life Details
Lidia Poet was a young girl who was born into a wealthy family. Her parents were Waldensians, who were very rich even back then. Poet was born in 1855 and lived in Valle Germanasca, Turin, for almost all of her childhood.
In Italy, where he lived for a while, Poet went to high school and graduated. Later, she moved to Switzerland, where she convinced herself to go to college. Poet went to the College of the Misses of the Bonneville in Aubonne, Switzerland, to get her license to teach high school.
Poet went on to finish her law degree. She did her senior project on things like how women are treated in society and their right to vote.
Lidia Poet: Carrer Details As Lawyer
When Lidia Poet tried to get a job, it stirred at the bar. Lidia's application got eight votes in her favor and four votes against her.
Just after she sent in the application, two lawyers also quit the bar. Lidia got the most votes, so she was allowed to join the bar on August 9, 1883. This made her the first woman in Italy to be a lawyer.
Even though she was licensed to practice law, the Attorney General of Italy appealed the decision. The judge didn't find it in Lidia's favor, so she was kicked out of the bar on November 11, 1883.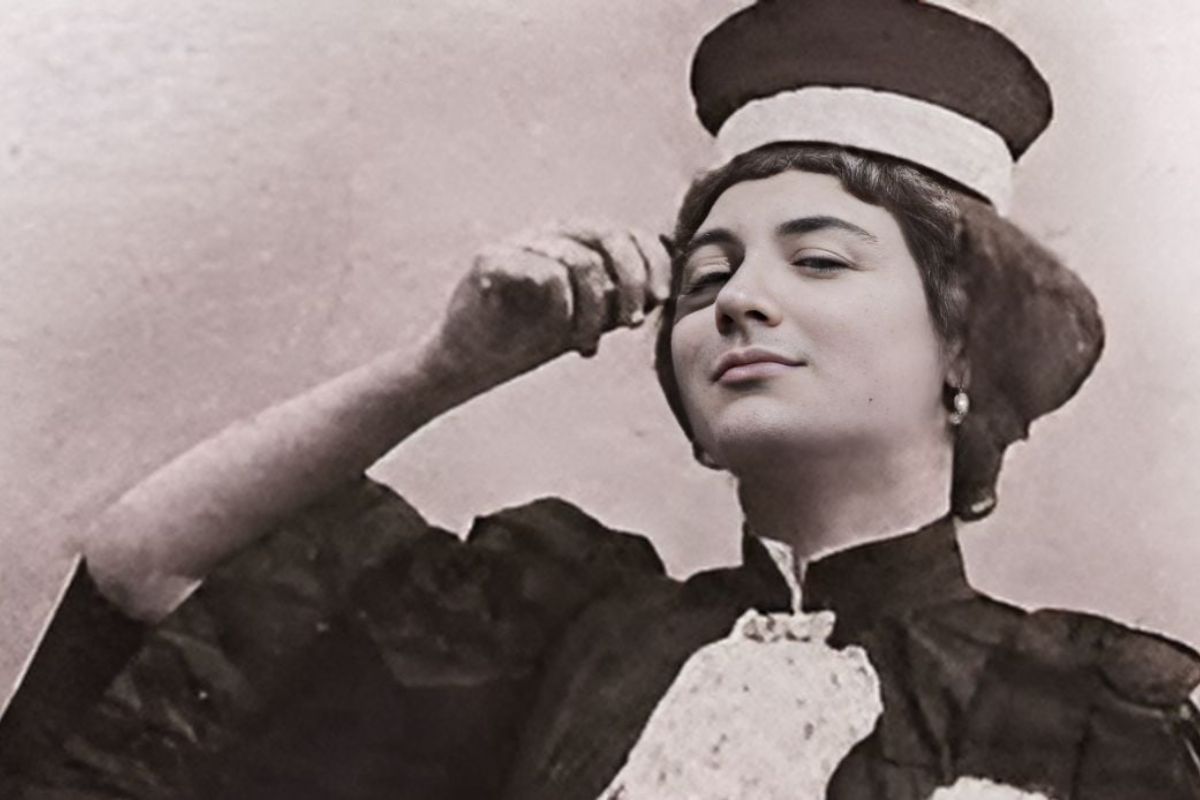 Even though she didn't show up in court, Lidia and her brother both kept doing their jobs as lawyers. After Law 1176 of 1919 was passed, the decision about her place at the bar changed.
The law let women work in some public jobs, and she was finally able to re-register as a lawyer at the Turin Bar Association.
Revolution For Women's Rights
When the court banned Poet, there was a huge uproar in public. Most of the public newspapers came to support Poet and the idea that women should be able to run for public office. Twenty-five of the 28 newspapers supported women's rights, while the other ten did not.
People who were against women's rights used weak arguments like "only women and celibate men want women's rights." Most people agreed that women should have equal rights and that everyone should be treated the same in all jobs.
Even though most people agreed with Pot and her ideas, it wasn't until July 1919 that women were finally allowed to work in public offices. At the age of 65, Lidia Poet finally became the first woman in Italy to be a lawyer.
Last, the web series "The Law According to Lidia Poet" tells the story of Lidia Pot's struggles and her journey. It also tells how she fought against all odds to become Italy's first female lawyer.
Was Lidia Poet Married Or Not?
Before her death at the age of 93, Lidia Poet had never been married. Even though no proof or source says she was married, it is safe to say that Lidia was never married.
Be Entertained and informed with the latest news at techeducation.com! From the hottest trends to the most breaking news. And Also, Follow us on social media: Facebook, Pinterest, Twitter, and Linkedin. And be part of the movement! Share your thoughts, ideas, and opinions with us.