Shinzo Abe was shot to death on Friday, and police in Japan have opened a murder investigation into the incident. However, little is known about the suspect who was detained at the scene of the shooting.
Just over five hours after being shot while giving a campaign speech in front of a small crowd on a street, Abe, 67, was pronounced dead by medical professionals at the Nara Medical University Hospital at 5:03 p.m. local time on Friday.
The Suspect is who? Who is Tetsuya Yamagam?
According to Nara Nishi police, Tetsuya Yamagami, 41, confessed to shooting Abe on Friday during a press conference. Yamagami, who is unemployed, admitted to investigators that he harbors animosity toward a particular group that he believes Abe is affiliated with. The group is unnamed by the police.
According to police, Yamagami is being looked into as a "suspect for murder" in a case to which 90 investigators have been assigned. On Sunday morning, he was brought to the Nara District Prosecutor's Office.
At least two people who had spoken with Yamagami described him as "totally normal" and as appearing "earnest," according to Japan's Kyodo News Agency.
According to Kyodo News Agency, which cited an unidentified "former senior colleague," he was hired through a dispatch service in October 2020 to work in the freight division of a factory in Kyoto Prefecture.
Yamagami was described by a former coworker as someone who kept to himself. "He would respond if it was business-related but he avoided discussing his personal life. He appeared to be amiable, "According to Kyodo News Agency, the former coworker made the statement. Yamagami would "eat lunch alone in his car," the former coworker continued, and "conversations with him never strayed beyond the topic at hand."
According to the former coworker, Yamagami's work practices had been "gradually neglected" for the first six months of his employment before there were any problems.
Yamagami had no prior tardiness or attendance issues, but starting in March, she began taking "unauthorised time off" and mentioning "heart issues" and other physical issues. According to the agency, he was no longer employed as of May 15.
According to the Kyodo News Agency, a dispatch agency employee who interviewed Yamagami for the position described him as "totally normal," but added that he "didn't say much" and "had a slightly gloomy sense to him."
What type of firearm was used?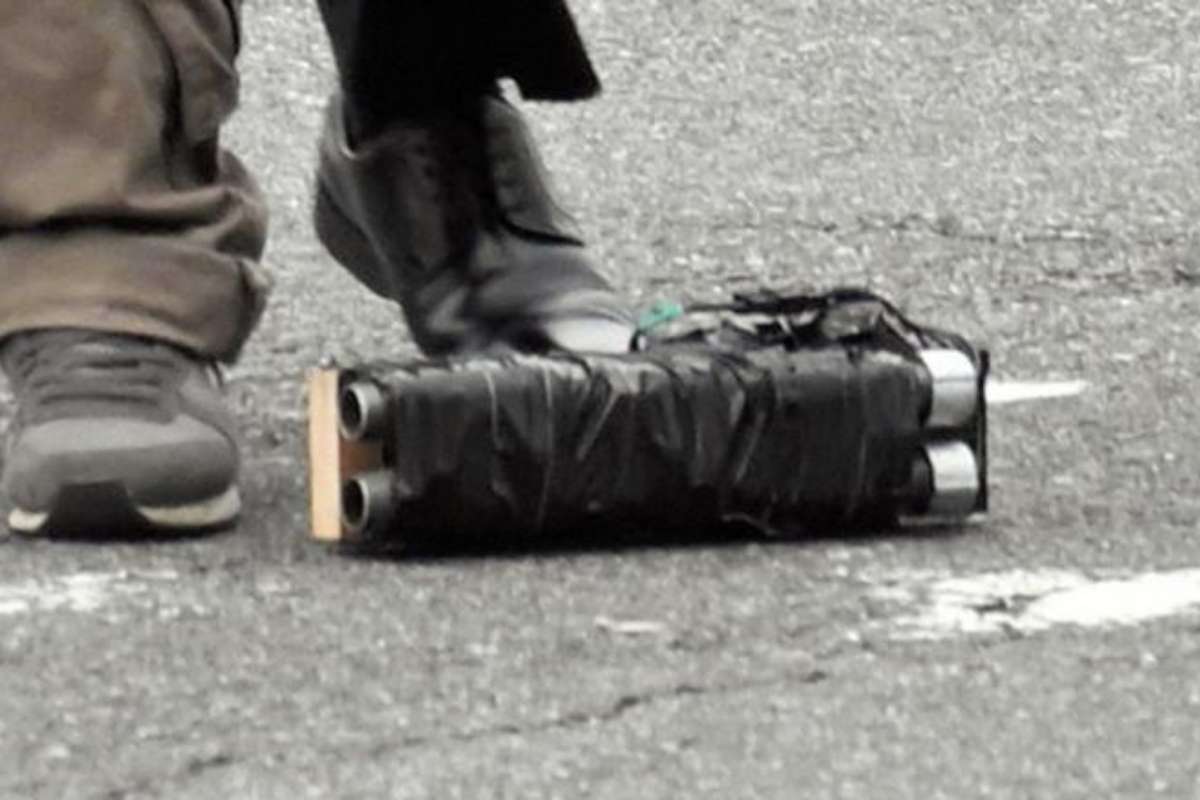 According to police, the shooter used a homemade firearm, and pictures taken at the scene appeared to show what appeared to be a gun with two cylindrical metal barrels wrapped in black tape. Authorities later seized a number of handcrafted objects that resembled pistols from the suspect's apartment. According to police, the weapon was a gun-like object that was 20 centimetres (or about 8 inches) wide and 40 centimetres (or about 16 inches) long.
What did the suspect have in mind?
According to Japan's Public Broadcaster NHK, the suspect admitted to investigators that his original plan involved using explosives to kill Abe. According to NHK, Yamagami had intended to kill Abe at a gathering in Okayama, a prefecture about three hours away from Nara.
According to NHK, he admitted to investigators, "I was considering killing the former prime minister there (Okayama), but I saw that there were admission procedures at the entrance and I felt it would be difficult to get in."
Yamagami was captured on surveillance footage leaving Nara's Yamato-Saidaiji Station on Friday after arriving by train, according to Nara police, who provided the footage to CNN on Saturday.
What actions have security forces taken?
Prior to the July 10 Upper House elections, Abe was promoting the candidates of the ruling Liberal Democratic Party (LDP) at the time of the shooting. Despite stepping down as prime minister of Japan in 2020 due to health concerns, Abe remained a significant player in the nation's political scene and kept up his support for the LDP.
NHK reported that the National Police Agency of Japan said it would review the security measures put in place before Friday's shooting. The former prime minister was being protected by Nara prefectural police, who created a security strategy for him while he was in the city.
NHK reported that the agency claimed several dozen police officers and security guards from the Tokyo Metropolitan police were on duty and had reportedly observed Abe during his speech from all angles.