Jennie Kim is a South Korean singer who is 26 years old. She was born on January 16, 1996, in Anyang, South Korea, and is best known as the vocalist of the popular South Korean girl band Blackpink from 2016 to the present. Capricorn is her astrological sign.
Jennie Kim is on the lists of Interscope Records artists, 1996 births, and Korean-language singers.
Quick Facts:
| | |
| --- | --- |
| First Name | Jennie |
| Last Name | Kim |
| Full Name at Birth | Jennie Kim |
| Alternative Name | Jennie, Jennie Kim, 김제니, Kim Jennie, Jendeuk, Jendeugi |
| Age | 26 years |
| Birthday | 16th January 1996 |
| Birthplace | Anyang, South Korea |
| Height | 5′ 4¼" (163 cm) |
| Weight | 106lbs (48 kg) |
| Build | Slim |
| Eye Color | Brown – Dark |
| Hair Color | Brown – Dark |
| Zodiac Sign | Capricorn |
| Sexuality | Straight |
| Ethnicity | Asian |
| Nationality | South Korean |
Who Is Blackpink Jennie Kim's Boyfriend?
If you're a fan of K-Pop, you're aware of how difficult it is for K-Pop stars to date! Jennie from BLACKPINK is familiar with the struggle; she had a dating "scandal" with EXO member Kai in 2018, which led to her music company issuing a statement after she began receiving death threats.
BLACKPINK's #JENNIE and BTS's #V (Kim Taehyung) are rumored to be dating, but netizens questioned the supposed "leaked photo" of the two stating that the picture is actually photoshopped. (Below is a photo of V and J-Hope—right side top.)

CTTO pic.twitter.com/QZfLjhaCNk

— kimthv⁷ 🐻 (@taetaebeaarr) May 23, 2022
That is unfortunately the norm when K-Pop idols decide to date. When a celebrity is spotted in public by eagle-eyed fans, rumors circulate on social media until the hatred becomes so intense that the celebrities are forced to reveal their romantic lives. Furthermore, many K-Pop groups, including BLACKPINK, have "dating bans" imposed by their record labels.
In an interview with JYP's Party People in 2017, BLACKPINK confirmed that their company, YG Entertainment, has a "dating ban." They also revealed in the same interview that the band cannot smoke, drink, go to clubs, get tattoos, or have plastic surgery. Jennie pointed out that there is an exception to the ban: any rule can be broken if YG Entertainment's former CEO Yang Hyun-Suk gives his permission. It's unclear whether the dating ban will still be in effect in 2022.
So far, Jennie is the only member of BLACKPINK who has publicly dated. The K-pop star was photographed on a date with Kai, a member of the boy band EXO, in December 2018, though fans began to speculate about their relationship in October 2018 after the two both posted romantic photos in front of the Eiffel Tower (separately).
Are Jennie Kim and V dating?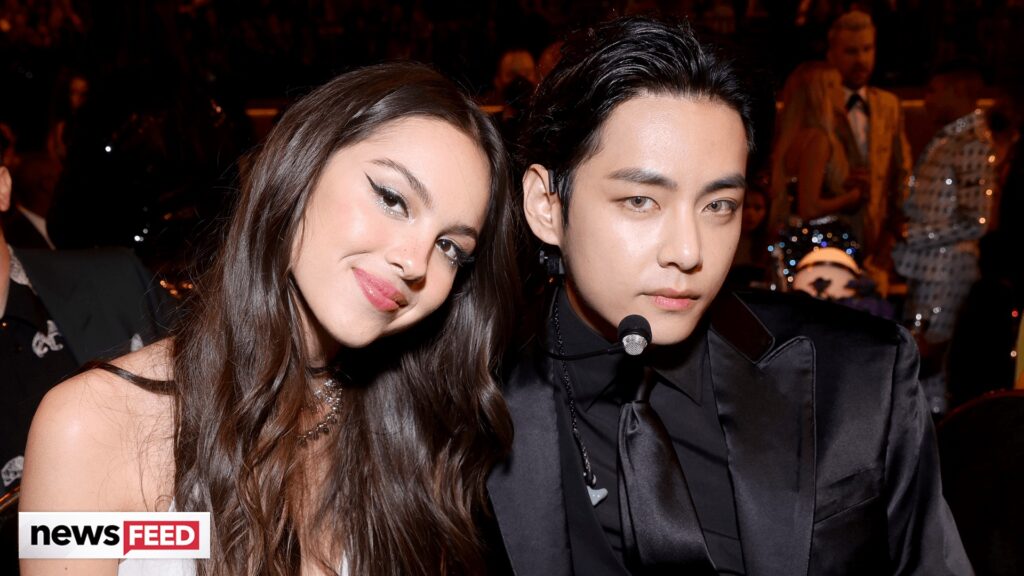 BTS' V (Kim Taehyung) and Jennie were apparently spotted driving in a car together on Jeju Island on May 25, 2022. Following the release of the photos, YG Entertainment issued a statement saying, "We cannot confirm anything about our artists' personal lives." We appreciate your patience."
This isn't the first time the two have been linked! V followed Jennie's Instagram page last December, causing BTS and BLACKPINK fans to erupt – but then quickly unfollowed it again. This was especially noticeable given that V only follows seven people: his band members and BTS' official Instagram account.
Could you imagine two of the most popular K-Pop groups ever dating?! What power they wield! Neither artist has denied or confirmed dating rumors as of yet.
Dating History
Kai
In December 2018, EXO Kai's management company, SM Entertainment, confirmed the couple was dating. They divorced in January 2019 not long after.
G-Dragon
G-Dragon, or Kwon Ji-Yong, of the boy band Big Bang is dubbed "The King of K-Pop." He's managed by the same company as Jennie, YG Entertainment, which is how the two met. In February 2021, the two were reported to be dating for a year, until breakup rumors spread in May 2022 after G-Dragon unfollowed Jennie on Instagram. It's unclear what caused the breakup.
Read More
FAQ:
What is Kim Jennies net worth?
$10 Million
How old is Kim Jennie?
16 January 1996: 26 years