On March 27, 2023, there was a mass shooting at The Covenant School, a private Presbyterian Church of America residential school in Nashville, Tennessee's Green Hills neighborhood. Three children and three adults who worked died. The shooter, a former student named Audrey Elizabeth Hale, who was 28 years old, was killed by police officers who came to the scene.
Nashville police said Monday that the 28-year-old's deadly attack on the private Christian school they once attended could have been caused by "resentment."
"There may have been some anger about going to that school," Metropolitan Nashville Police Chief John Drake told NBC News reporter Lester Holt.
Police said that Hale had carefully planned the attack with the help of precise maps and close watch.
Even though the shooter might have been going after The Covenant School, Drake didn't say Hale was after any specific people. Drake said there were also signs that Hale planned to attack other places.
Katherine Koonce, the 60-year-old head of school at Covenant, was one of the people who died.
Drake said of the shooter, "She went after random students in the school. She shot at anyone she came in contact with." Officials say Hale shot open a locked door to get into the school. It is said that the former student left behind writings being looked at by local and federal detectives.
An hour after the shooting, Drake told reporters,
"We're going over some writings that have to do with this date, the real event." "We have a plan for how this would go down."

He said Hale was transgender.
Drake said,
"Officials think she identifies as trans, but we're still in the early stages of finding out if that's true and if it played a role in this incident."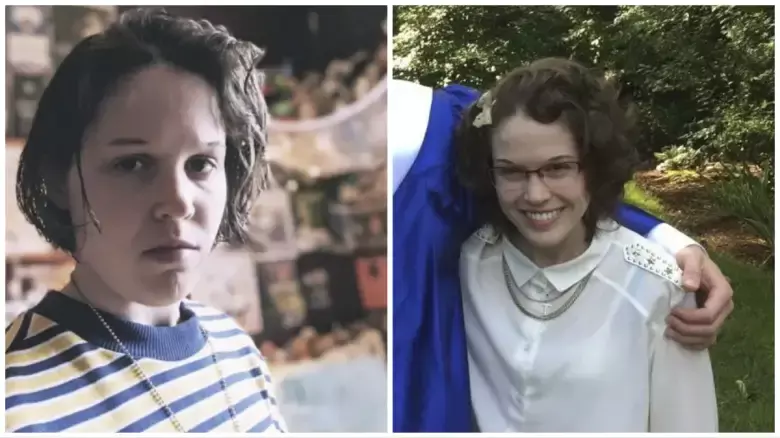 Bill Campbell, who used to be the school's headmaster, said that he knew Hale as a third- and fourth-grader in 2005 and 2006, based on the yearbooks he still has.
Campbell said, "What the former student did to the teachers and other students is a terrible tragedy."
Campbell said he thinks Hale moved after the fourth grade because he wasn't mentioned as a student in the fifth or sixth-grade annuals.
The former headmaster said, "I've looked back at my annuals, and I do remember her as a former student." "She was just another one of our girls. … She was like any other co-ed. An average student."
Campbell couldn't think of anything wrong with Hale at the time that might have been a red flag.
Read more :
The previous head of a school said, "When I think about this student and how we got along when she was there, there was nothing out of the ordinary." "Like all of our students, she was loved and cared for."
Drake said that Hale brought two guns that look like ARs and a pistol to school on Monday.
He also said that two of the three guns were legally bought in the Nashville area.
Five officers approached Hale and two of them opened fire, killing the attacker, according to the authorities.
A car near the scene of the shooting helped police figure out who did it, and detectives are searching Hale's house, he said.
Police tactical units were seen using a gadget that looked like a grenade to get inside Hale's home.
A neighbor said,
"This is a great family, and it's a tragedy."
Monday afternoon, Hale's mother and brother could not be reached at any of the phone numbers given to them.
Drake was proud of how quickly his cops went after the shooter.
He said, "It could have been a lot worse."
Authorities said Hale's papers also showed that The Covenant School wasn't the killer's only goal.
Drake told NBC News, "It shows that there were going to be shootings in more than one place, and the school was one of them."
Nashville's mayor, John Cooper, said the officers' quick work saved more lives.
"Let's thank our first responders," Cooper told reporters. "I think they were under fire for 14 minutes and ran towards gunfire."
Stay informed and entertained with the latest news from thetecheducation.com! Get updates on the hottest trends and breaking news. Join our social media community by following us on Facebook, Pinterest, Twitter, and LinkedIn, and be part of the movement. Share your thoughts, ideas, and opinions with us!