Internet users who used Google's search engine on March 28, 2023, are now looking for a person named Justine Siegemund. So why? On March 28, 2023, a woman with the same name was honored by Google. People have been going crazy trying to figure out who Justine Siegemund is and why the Google Doodle chose her.
Netizens are asking a Lot Of Questions Related to Justine Siegemund. So, we decided to give you this column. We have done our best to answer every question about Justine Siegemund.
In the following parts of this column, we'll discuss everything you should know about her. If you read this to the end, you won't need to look for any other information on the same topic. Stay on this page and read through all of the sections given below.
Who Was Justine Seigemund?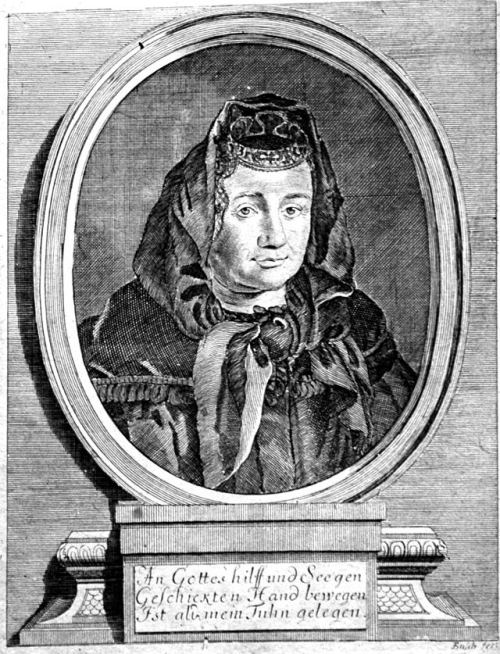 Siegmund was born on December 26, 1636, in Rohnstock, Lower Silesia, now called Roztoka. In 1655, when she was 19, she married a bookkeeper named Christian Siegemund.
At the age of 20, she was inspired to study obstetrics and become a midwife after being hurt by midwives who thought she was pregnant when she had a prolapsed uterus.
Siegmund started her career by helping poor women for free. As her reputation grew, she began to take care of the needs of women from noble families, and in 1683, she was made the official city midwife of Lignitz. In 1701, she was named the court midwife of Berlin.
Justine Siegemund The Court Midwife Made History
During her time as a court midwife, Siegemund helped deliver the royal family's children. Her book, The Court Midwife, was thought to be written because Mary II of Orange was so impressed with Siegfried's skills that she asked her to write a training manual for other midwives. Before her book came out, German midwives mainly taught each other by word of mouth because there wasn't a standard way to record safe birthing practices.
So, the court midwife was the first person in the country to give a complete guide to giving birth. The Court Midwife had illustrations by two of the best medical illustrators at the time, Renier De Graaf and Govard Bidloo. It was written as a conversation between Justina, an experienced midwife, and Christina, her apprentice. It told about possible problems during childbirth and how to handle them.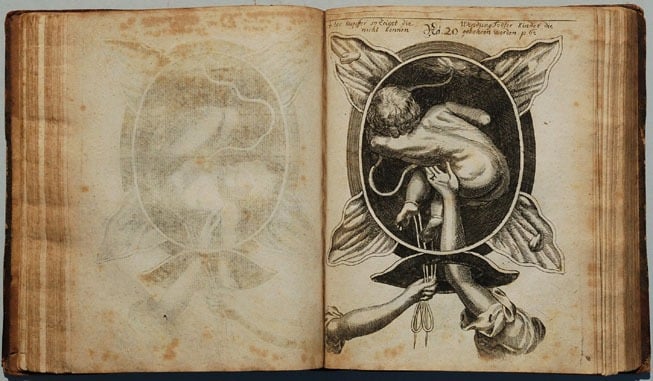 Siegemund's birthing techniques were in the book. For example, a two-handed internal rotation of the baby was used to fix shoulder presentation, and a hole was made in the amniotic sac to repair a bleeding placenta previa.
Siegmund wrote The Court Midwife with much compassion for women, which was unusual when men wrote most texts. In the book, Siegmund didn't say labor pains were punishment for original sin. He also focused on saving the mother instead of the child in dangerous situations.
Throughout her career, male doctors and midwives tried to hurt Siegemund's reputation by saying she did dangerous things when she delivered babies. Siegmund was able to stand up to all of these attacks. Siegemund rarely used drugs or surgical tools during her procedures, unlike her male counterparts.
How Did Justine Siegemund Die?
Siegmund rarely used early medicines or surgical tools in her work. When Siegmund died in Berlin on November 10, 1705, she had given birth to almost 6,200 babies, according to the Berlin deacon who led her funeral.
Justine And Her Husband Had No Children Of Their Own
Justine Siegemund's journey to have children may have led to a job that changed history, but she never had any children.
During their 42-year marriage, Siegmund and his wife never had any children. Technically, this should have meant that Justine Siegemund couldn't work as a midwife since the rule said that only pregnant women could do so. But Siegmund got past this problem and had a long and successful career.
Siegmund was called Legnica's "city midwife" in 1670 (Lignitz). Until that year, Siegemund had helped poor local women give birth for free. After she was called a "city midwife," more noble families hired Siegmund.
Why Is Today's Date Significant?
As usual for a Google Doodle, the date on which it appears is very important and usually has much to do with what it is about.
Today, March 28, is essential to Siegemund because in 1690, the European University Viadrina Frankfurt (Oder) approved The Court Midwife as an official medical textbook.
Today's doodle celebrates German Midwife Justine Siegemund 🧡 the first to write a book on obstetrics from women's perspective in 1690 @EUMidwives @efnnma @pushcampaignorg @world_midwives @Google pic.twitter.com/XcOSwpWajs

— Lia Brigante (@lia_bri) March 28, 2023
Read More
Be Entertained and informed with the latest news at techeducation.com! From the hottest trends to the most breaking news. And Also, Follow us on social media: Facebook, Pinterest, Twitter, and Linkedin. And be part of the movement! Share your thoughts, ideas, and opinions with us.