On Wednesday, May 25th, 2022, Joshua James Duggar, a former reality television personality known for his participation in the program "19 Kids and Counting," appeared in court for sentencing following his previous charges of receiving and possessing child pornography.
The outcome of this legal proceeding would have a significant impact on Mr. Duggar's future. For those who may be seeking information on the current status and whereabouts of Mr. Duggar, this article will provide an update on the matter.
Where Is Josh Duggar Now?
Recently, new information regarding Joshua James Duggar's prison sentence has come to light. After being found guilty on charges related to child pornography, Mr. Duggar was initially sentenced to a term of 12.5 years in prison. However, it appears that the duration of his sentence may have been reduced.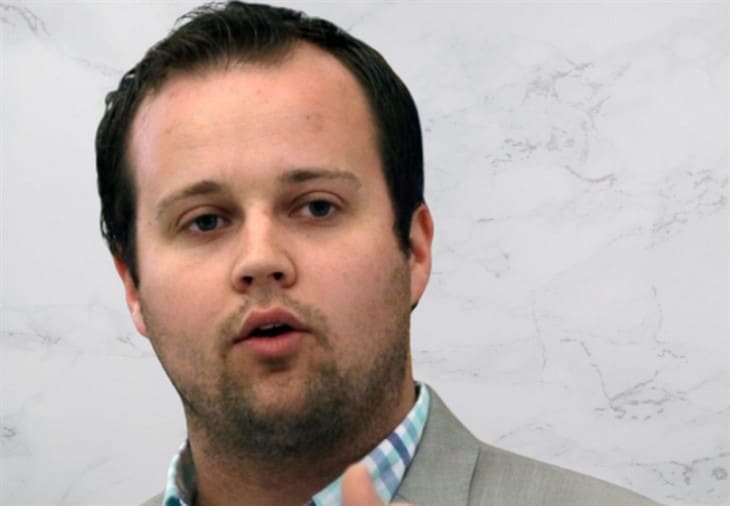 According to reports, Mr. Duggar was recently transferred from the Washington County Detention Center in Arkansas to Seagoville Prison in Texas, where he will serve his sentence. It had previously been reported that the time spent in the county center would not count towards his federal prison sentence and that Mr. Duggar would not be eligible for parole.
However, a recent report from In Touch magazine indicates that Mr. Duggar's total prison sentence will be approximately 10 years, with a release date of August 12, 2032. This is significantly less than the 151 months that were originally handed down by Judge Timothy L Brooks in court.
Why Is Joshua James Duggar's Earlier-than-anticipated Release Date From Prison?
It is currently unclear why Joshua James Duggar's 151-month sentence was not carried out in full. This information has not been publicly disclosed by Seagoville prison or those connected to the case. However, it has been noted that in the Federal prison system, individuals must serve 85% or more of their full sentence in order to be eligible for release, which may provide some insight into the matter.
It is worth noting that while the prosecution had requested a sentence of 20 years in prison, Mr. Duggar's legal team had requested a less severe sentence. His mother, Michelle Duggar, and others spoke in his defense, also requesting a lighter sentence. Additionally, after the sentence was handed down, Mr. Duggar's defense team announced their intention to appeal the outcome.
Furthermore, upon his release from prison, Mr. Duggar will be required to spend 20 years on probation. He will need to register as a sex offender and check in regularly with a parole officer and will be subject to lie detector tests. He will not be allowed to view pornography of any kind or hold a medical marijuana card, and he will not be permitted to be alone in a room with his non-adult children (at the time of his release in 2032, his seven children with Anna Duggar will all still be underage). Another approved individual will need to be present.
As of now, Mr. Duggar is still in Seagoville prison and is required to abide by a strict set of rules. Any updates related to his release will be provided as they become available.
Where is Josh Duggar's Wife, Anna Duggar?
Following Joshua James Duggar's sentencing, it has been reported that his parents, James Robert "Jim Bob" and Michelle Duggar, intend for Anna Duggar, his wife, and their seven children to reside with them during the duration of his incarceration.
Source told In Touch, "It will be interesting to see what she decides to do. Now comes the hard decision, whether to stay and wait for Josh to come out or start her life over without him."
It is likely that Anna Duggar, Joshua James Duggar's wife, is currently residing with her in-laws. During the majority of Joshua James Duggar's trial, Anna was reported to have stayed with them. In December 2021, it was reported that she was living in a "rundown warehouse" on James Robert "Jim Bob" and Michelle Duggar's property. Furthermore, Joshua James Duggar's listed address in jail records is the same warehouse on his parents' compound where Anna was reportedly staying with their seven children.
Follow us on thetecheducation.com for more latest updates and recent news.
Read More: