It Ends With Us, a book by Colleen Hoover, went viral on TikTok and is now going to be made into a movie. In the controversial book, Lily Blossom Bloom, who wants to be a florist, deals with life after college. When Lily starts dating neurosurgeon Ryle Kincaid, an old crush named Atlas gets in the way of their relationship.
Fans of the book and its follow-up, It Starts With Us, can't wait for the movie to come out. When does the movie It Ends With Us come out? So far, this is all we know.
What Is The Release Date Of 'It Ends With Us'?
It Ends With Us was first released in August 2016 by Atria Books. But the book got a lot of attention on TikTok in 2019, and it quickly moved up the bestseller lists, along with many other books by Colleen Hoover. Shortly after that, actor Justin Baldoni of Jane the Virgin bought the rights to turn the book into a movie through his company, Wayfarer Entertainment.
Even though Justin said that the first draught of the screenplay would be done in 2021, fans now have more information in 2023. On January 26, 2023, Deadline said that Christy Hall would adapt the script and that Justin would direct the movie. Fans think It Ends With Us will come out in late 2024, even though there is no news about a release date yet. The movie is already in production.
Plot Of "It Ends With Us"
We won't know the exact plot of the movie for a while. However, since Justin likes the book so much, the movie will likely be very similar to the book's plot. It Ends With Us by Colleen Hoover is about a young woman named Lily Bloom. She just got out of college and is trying to figure out her life and the next steps as an adult. Lily decides to move to Boston because she wants to start her own flower business there. Lily falls in love with Ryle, a surgeon in Boston. But soon, Lily's first love, Atlas, comes back into her life.
What happens next is that Lily tries to face her past, and she gets pregnant by accident, which forces her to make some hard choices. There will likely be a love triangle in the movie, and Lily must choose between Ryle and Atlas. But we know for sure that this movie will be an emotional roller coaster with many moving parts. Fans loved how unique the book was, and they can only hope the movie will be as good as the book.
It Ends With Us: Cast Details
Everything about The Cast Has Been Announced. There have been new developments with the cast of It Ends With Us, and there have been a lot of different opinions about it, but it has definitely taken social media by storm. It Ends With Us, which was written by the well-known author Colleen Hoover, will soon be made into a movie. Blake Lively will play Justin Baldoni's love interest. Blake Lively is undoubtedly one of the biggest stars in Hollywood, and she is also married to Ryan Reynolds. Now, people aren't upset that Blake Lively is in the movie, but they hope she drops out for her own good. Some tweets said they wish they could go back in time and stop Blake Lively from trying out for this role.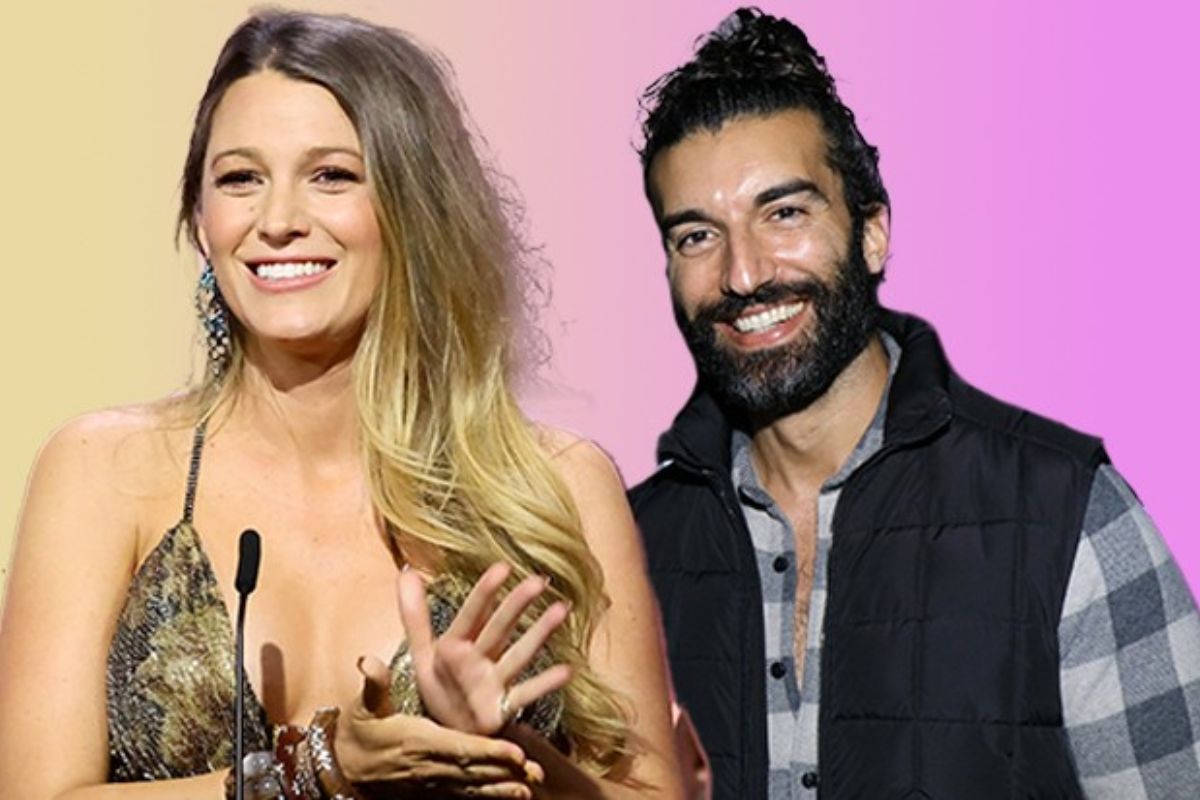 It will be interesting to see how It Ends With Us develops, but for now, Blake Lively will play Lily in the upcoming romance movie. Keep an eye out for more Updates!
Where We Can Watch It Ends With Us?
It is still undecided whether the movie will release on an OTT platform or will be available in theatres first.
Is There a Trailer for It Ends With Us?
It Ends With Us doesn't have a trailer.
Related Stories Recommended By Writer: