If you've been trying to figure out why the best friends are fighting Season Two will tell you.
Fans of "Firefly Lane" have been asking this question over and over since the show's debut in February 2021: Why do the main characters stop talking to each other by the end of the first season?
What began as a tribute to Tully Hart's (Katherine Heigl) and Kate Mularkey's (Sarah Chalke) decades-long friendship turns sour in the Season One finale, when the two former best friends have a heated meeting at a funeral.
So, what happened, and will they ever get back together? As star Katherine Heigl promised, now that the first nine episodes of Season 2 are out, we can finally get answers to all our burning questions.
The Feud Is Hinted At In The Last Episode Of Season 1
In Season 1 of "Firefly Lane," Tully and Kate's friendship between the past and the present is shown. At the end of the season, when Kate goes to her father's funeral and runs into Tully outside, we get a glimpse of what will happen next.
Kate doesn't smile when she sees her best friend. Instead, she tells her, "No one wants you here." "Come on, Kate, don't you think you've been too hard on me?" Tully talks back.
"What did you think I meant when I said I could never forgive you for what you did? Kate says, visibly angry. Tully says that all she wanted to do was show respect to Kate's father.
"You have a lot of guts to come here. Get out, Tully. Now, go home. I hope I never see you again "Kate says in response.
In Season 2, We Find Out That Kate And Tully Were Fighting Over A Car Accident
If you've read the book "Which Firefly Lane" is based on, you already know what happened to make Kate and Tully stop talking to each other. But even if you're just along for the ride and watching the TV show, Season Two teaches you a lot.
In the first episode, Kate's brother Sean (Jason McKinnon) asks her if she wants to talk about her meeting with Tully at the funeral, saying, "It seemed pretty intense." But Kate doesn't want to talk about it anymore.
When Kate's daughter Marah (Yael Yurman) walks in, she says she's sorry that people keep asking about Tully and adds, "It's been a while since the accident."
Kate says in response, "Even though Tully isn't here, everything is still about her. She's like a present that just keeps giving."
At the end of the episode, we find out that six months after Johnny's accident in Iraq, there was a car accident. We don't know who was in the accident or if they're all right.
In Episode 4, we find out that Tully was in the accident. When the ambulance arrives, she is passed out in the car with blood on her face. After a few episodes, we find out that Marah was also in the accident.
What Happened On The Night Of The Accident?
In Episode Seven, Marah sleeps over at Tully's house. Marah is technically grounded, and Kate leaves strict instructions for Tully that the teen can't leave the penthouse.
When Marah's best friend/crush sends her flirty text messages and invites her to a movie, she begs Tully to let her go. Tully really likes her goddaughter and does what she asks. Later that night, the teen calls Tully from a fraternity party to tell him that her best friend dumped her.
At the party, an older guy hits on Marah, which makes her feel uncomfortable, so she locks herself in a pantry. Tully has a flashback to when she was raped in high school, and she rushes to pick up Marah.
What Caused The Car Accident?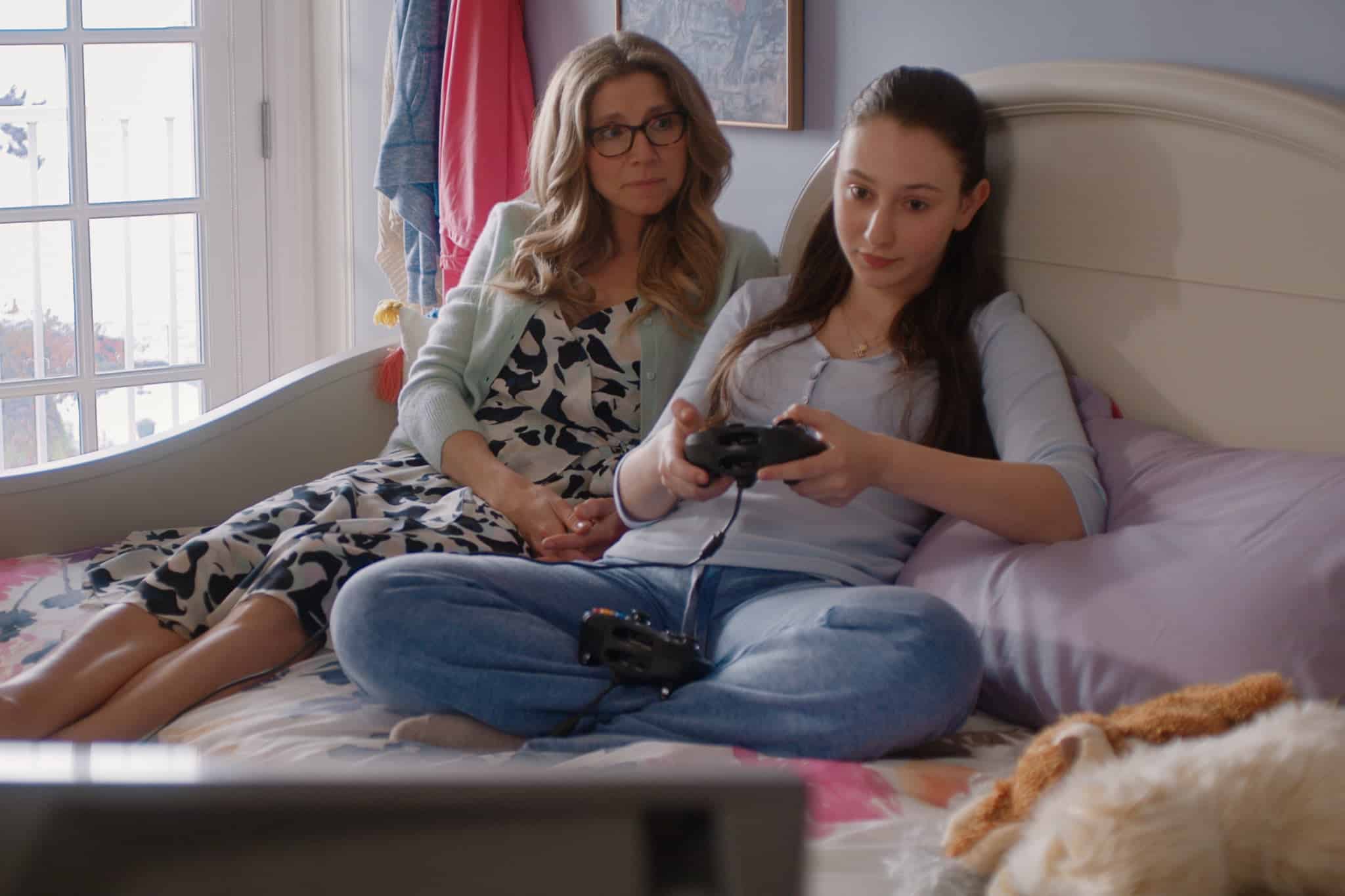 Tully and Marah are driving home when they are hit by a car that ran a red light. Both of them get hurt in the accident.
At the hospital, Kate is outside her room talking to a security guard when Tully wakes up and screams for her. Kate looks at her disgustedly and doesn't talk to her. Later, Tully gets arrested for driving drunk (she had had a few drinks before the accident).
Kate stops talking to Tully and won't answer her calls after that. When Tully comes to her door one day, Johnny answers, and we find out that the accident left Marah with two broken ribs and a concussion. She also had to have surgery on her shoulder.
Marah tells Tully to come over by texting her from Kate's phone. Kate is upset to see her in her living room. The two friends talk about what happened, and Kate gets angry and tells Tully that she could have done anything but drive Marah home while she was drunk.
"You're just trying to cover your behind so I don't find out, and Marah has to pay the price," she says.
"Well, Kate, I'm paying a price too. My career might be over because they canceled my new talk show and everyone has seen my mug shot. And no one agrees that I wasn't to blame for that car accident. But what's worst is that I may have lost my best friend, and I'm all by myself," says Tully.
Kate knows it's hard for Tully to keep saying she's sorry, but she says she can't forgive her even if she wants to because every time she sees Tully, she thinks of what happened to Marah.
Shortly, Kate doesn't care about Tully and says she's done cleaning up after her mistakes.
What Does This Mean For The Friendship Between Kate And Tully?
The two people who used to be friends went their separate ways for the rest of the season, until the last episode when Kate tried to go see Tully after she found out she had cancer. She's too late now, though. Tully is in an elevator going down to the lobby of the building. She is about to leave for a job in Antarctica that will last for a month.
Because of bad timing, these friends may never get to see each other again.
Will Tully go upstairs to look for Kate? Will they get along again? Or will Tully go home and never find out that Kate went to see her? We won't know until 2023 when the second part of Season Two comes out.
Related Stories Recommended By Writer: