Stephen "tWitch" Boss committed suicide earlier this week, and new information sheds light on his mental state just prior to his death.
The man who became famous as a DJ and dancer on the popular daytime talk show Ellen was found dead in a motel near Los Angeles on Tuesday. He had shot himself. Now, a suicide note that the 40-year-old is said to have left behind gives hints as to why he chose to end his life, which looked picture-perfect on social media.
TMZ first reported on tWitch's suicide note.
Law enforcement sources tell us tWitch's note, left at the scene of his suicide, was an ambiguous reference to his past challenges. It's unclear exactly what he was referring to in the note.
We're told investigators have determined tWitch took an Uber from his home to the motel less than a mile from his home Monday morning and switched his phone to airplane mode so no one could reach or track him.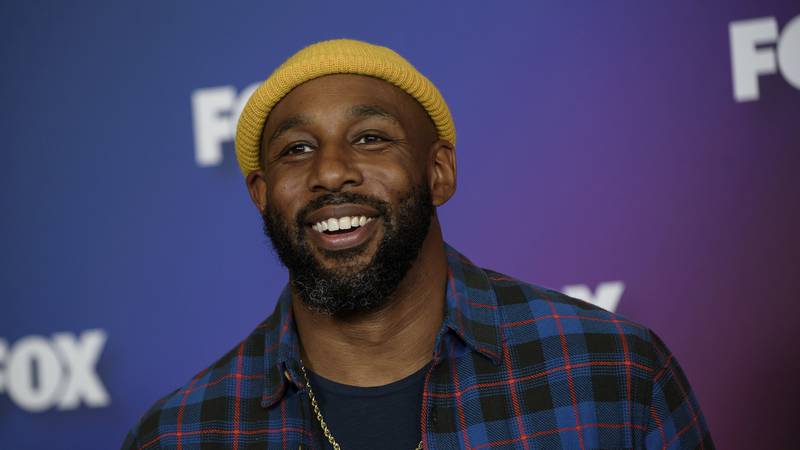 The exact reason or reasons why tWitch chose to kill himself are still not clear.
Columbus Short, who was in the movies Stomp the Yard and Homecoming with tWitch, came up with his own unasked-for theory about why tWitch killed himself.
Short said, without proof, that tWitch killed himself because he was having trouble with money.
In a video of himself talking about tWitch's death, Short said, "People made investments, people do a lot of things, and this is just a theory." "What if you put your whole life savings into something that failed?… Things get hard."
Short said, "You guys don't know what people are going through… People are awful … "tWitch was and still is amazing. His legacy will live on."
Columbus Short posted a video insinuating tWitch may have ended his life as a result of losing his life savings. pic.twitter.com/lduwvZ6amV

— theJasmineBRAND (@thejasminebrand) December 15, 2022
The death of tWitch brings attention to the fact that more and more Black people are killing themselves. Even though Black people have one of the lowest suicide rates overall, the COVID-19 pandemic has made those numbers worse, according to data from last year.
People from all walks of life are affected by suicide, whether it's because of a mental illness, stress, a lack of hope, or any of the other many reasons why people do it. Read on to see a list of famous Black people who killed themselves.
The Suicide Prevention Resource Center says that from 2010 to 2019, the most recent years for which statistics are available, 7.4% of every 100,000 Black people in the U.S. died by suicide. The rate for everyone in the U.S. as a whole is 13.2% per 100,000 people.
When you look at the data by age, Black people have the lowest suicide rates of all groups, from childhood to the mid-80s.
"Among Black people, suicide rates are highest when they are teenagers and young adults, and then they go down. According to data from the Suicide Prevention Resource Center, this is different from the rest of the U.S. population, where suicide rates peak in middle age.
More than twice as many Black men commit suicide as Black women, but both groups' rates are much lower than those of white people.
Overall, "the suicide death rate for men in Black populations is more than four times that for women in Black populations," and "the suicide death rate for the overall U.S. population is about twice that of Black populations for both men and women," according to the Suicide Prevention Resource Center.
But when it comes to suicide thoughts and attempts, the rates for Black people are about the same as those for the other groups. The Suicide Prevention Resource Center said that more Black adults tried to kill themselves in the past year than any other group.
Related Stories Recommended By Writer: