Tom Brady, widely considered the greatest quarterback of all time, decided to return for one more NFL season despite signing a crazy contract with FOX Sports. Because of this, Gisele Bündchen, the wife, issued an ultimatum that ultimately led to the couple's divorce. With the Tampa Bay Buccaneers in disarray, Tom Brady has decided to retire "for good" at the end of the 2022 season.
Nonetheless, a remarkable career was highlighted by seven championships shared between the Tampa Bay Buccaneers and the New England Patriots. Let's look at Tom Brady's net worth, contracts, and renewal of contracts. Stay with us until the end.
Tom Brady's Net Worth
Tom Brady has a massive fortune of $250 million. The amount would have increased even more had Brady not returned to the Tampa Bay Buccaneers for the 2022 season. Before retiring, Brady signed an incredibly lucrative agreement to become a broadcaster for FOX Sports. Now that Brady has retired, we'll find out if he keeps his word and increases his current fortune.
PFF tweeted about the Tom Brady 10 year Contracts with Fox Sports
Tom Brady's contract with FOX as the lead NFL Analyst is a 10-year $375M deal, per @AndrewMarchand

The 🐐 is getting PAID 🤯🤯 pic.twitter.com/TbANjVVg0e

— PFF (@PFF) May 10, 2022
This does not contain any earnings from his ex-wife, Gisele Bündchen. Together, they are valued at close to $650 million.
When he was selected 199th overall in the 2000 NFL Draft, none of this seemed likely. The rest is history after the New England Patriots picked up the Michigan product to serve as Drew Bledsoe's backup.
Brady's $866,500 rookie contract was for three years and was signed in June 2000. Before the end of his contract, Brady had already become the starting quarterback, led the Patriots to a Super Bowl victory, and been named the game's most valuable player. After Brady won his first championship, the team offered him a 4-year, $29.6 million contract extension.
Again, Brady was rewarded with a contract. Brady led the Patriots to a 37-11 record between 2002 and 2004. The Patriots have won consecutive Super Bowls, and Brady has been awarded Super Bowl MVP both times. At this point, Brady's legacy was well established, and the dynasty was set for the long haul. In 2005, Brady re-upped for another four years. Valued at $42.8 million.
The Patriots' lack of a Super Bowl victory between 2005 and Brady's next contract in 2010 is shocking. However, Brady was selected MVP twice and Offensive Player of the Year twice throughout that span. New England won at least ten games each year, and in 2007, they went undefeated at 16-0. Brady re-upped for another four years and $72 million in September 2010 to keep playing in New England.
The Patriots' streak of eight consecutive appearances in the AFC Championship Game began in 2011. They played in the big game five times and won three times. Brady won two more Super Bowl MVP awards and a Lombardi Trophy with the Buccaneers during that period. The following paragraph will discuss Tom Brady's contract renewal and approvals.
Renewal and Approvals
Throughout his career in New England, Tom Brady was flexible when it came to renegotiating his contract. The team was able to free up salary cap space and bolster the roster around its future Hall of Fame quarterback as a result of this move. That's the winning mentality that permeates the company.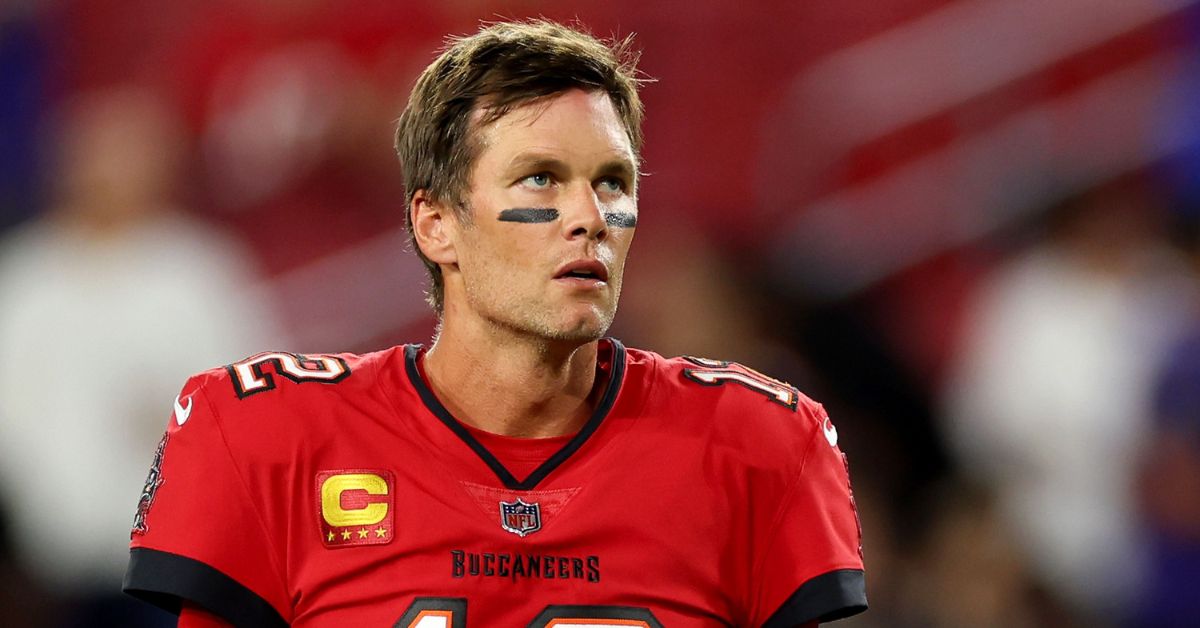 This all started in 2012 when Brady reduced his salary from $5.75 million to $950,000. His roster bonus from the Patriots was converted into a signing bonus. Total cap space was increased by $7.2 million. Brady restructured his contract the following year, adding three years and $27 million. The Patriots won their fourth Super Bowl in 2014. In 2016, Brady signed yet another contract extension. It was a two-year contract worth $41 million.
When the pen hit the paper, the Patriots sent backup quarterback Jimmy Garoppolo to the San Francisco 49ers. It was clear that the squad still had faith in Brady despite his advanced age. Brady promptly demonstrated his continued level of play by winning his third MVP award. In addition, the Patriots would take home the Lombardi Trophy for a record-tying sixth time in 2019.
Controversy surrounded the 2016 season. When playing the Indianapolis Colts in the 2014 playoffs, Tom Brady and the Patriots were suspected of utilizing footballs with a minor deflation. The Patriots cruised to a 45-7 victory in this contest.
Brady was suspended for the first four games of the 2016 season following a lengthy inquiry. That year, he lost out on $235,294. In 2018, Brady signed a restructured contract for $30 million over two years. His last contract in New England was a 2019 season-long one worth $23 million.
Market Rebellion tweeted about the Tom Brady NFL contract's earnings
Tom Brady NFL earnings: $333M
Tom Brady FOX Analyst Contract: $375M

— Market Rebellion (@MarketRebels) May 10, 2022
After his final $30 million contract with the Tampa Bay Buccaneers, Brady's total NFL contract earnings were $332,962,392. In his three years with the Buccaneers, which included a Super Bowl victory and three trips to the playoffs, he earned approximately $98 million.
Final Lines: In the end, Tom Brady's decision to return for one more NFL season and sign a lucrative contract with FOX Sports had unforeseen consequences on his personal life. Despite his incredible success on the field, his wife, Gisele Bündchen, issued an ultimatum that ultimately led to the couple's divorce.