Skull & Bones appears to be very conventional open-world Ubisoft fare based on what we've seen thus far. You begin as a shipwrecked pirate and work your way up to become a pirate legend. There are tasks to do, hubs to visit, and plenty of opportunities for ship customization. What is evident is that the scope and vision of the game have shifted dramatically since its initial reveal.
While we wait for an update on the status of the upcoming game Skull and Bones, here's all we know so far, including Skull And Bones Release Date and how to get access to the next beta.
Skull And Bones Release Date And Platforms
Skull and Bones will now be released in the "fiscal year 2023-2024." This could happen before March 31, 2024. According to a recent Ubisoft fiscal earnings call, this is the case.
Skull and Bones will be available for the PlayStation 5, Xbox Series X|S, and PC. When the game was first revealed, it was only confirmed for the PS4, Xbox One, and PC. However, it was scheduled to be released in 2018.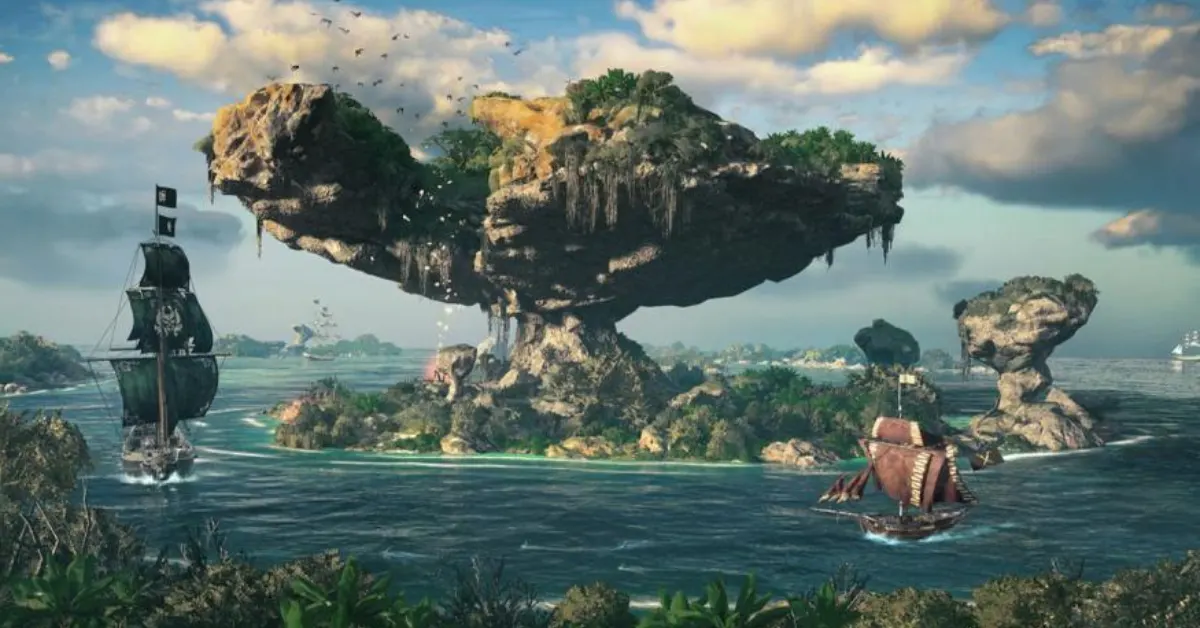 Skull & Bones is now available on PS4 and Xbox One, following numerous delays and the release of the latest generation of platforms. It will still be available on PC, but it will also be available on the PS5, Xbox Series X, and Xbox Series S.
Skull & Bones Closed Beta
The closed beta for Ubisoft's upcoming pirate game Skull & Bones will take place from August 25 to August 28, 2023. Players that pre-ordered the game or were chosen through a lottery mechanism will be allowed to participate in the beta. Derek Stickland posted a Tweet revealing the Closed Beta date for Skull And Bones.
Check out the Tweet below:
Skull & Bones closed beta announced pic.twitter.com/WWWLRACaaW

— Derek Strickland (@DeekeTweak) June 12, 2023
The limited beta will give players access to the game's early stages, including the combat, exploration, and trading features. In addition, players will be able to explore the game's open environment and complete objectives against other players and AI foes.
The limited beta allows Ubisoft to gather input from players and make changes to the game before its official release. Participants in the test will be able to win awards that will carry over into the full game.
Skull & Bones Trailer
After the latest Skull and Bones delay, Ubisoft shared a 30-minute video that showed some of the new ways to play. Watching it will give you a better idea of how the game has changed in the last year or so.
Check out these Other games fans are eagerly waiting to be released:
Skull & Bones Gameplay
Skull and Bones is a multiplayer action-adventure game in which you play as your own pirate, progressing from an outcast to an infamous pirate, due to Skull and Bones character creation. You'll need to survive by scavenging food, managing an unruly and rebellious crew, creating and donning gear, and caring for your trusty spacecraft.
Within the perilous seas of Skull and Bones, there are a few pirate dens on various islands. Working on contracts, looting, participating in events, and other activities will earn you Infamy as you advance toward becoming a pirate legend.
Unfortunately, many other players will be in your way, so you'll have to work alone or with allies to become the supreme pirate. Skull & Bones crossplay is supported, so it doesn't matter what platform you play on.
Throughout your pirating adventure, you'll get access to a variety of ships, each with its own set of strengths and weaknesses, as well as a variety of armaments ranging from basic cannons to rocket launchers.
You can also acquire supplies from across the ocean to aid you on your trip. Once Skull and Bones are released, the various methods for obtaining new gear, acquiring notoriety and ensuring your place in pirate mythology provide a lot of creative freedom.
All of the above information, as well as more, can be found in Ubisoft's gameplay summary, which can be found here.
Conclusion: Skull & Bones is becoming more like other Ubisoft open-world games. From shipwrecked pirate to legendary buccaneer, the game boasts Ubisoft's chores, hubs, and ship customization. The game will be released for PlayStation 5, Xbox Series X|S, and PC in the fiscal year 2023-2024. Combat, exploration, and commerce in an impending closed beta shape the game's final form. As you conquer the oceans, know that Skull & Bones has changed on its way to release.
Your interest in our website is greatly appreciated! Make Thetecheducation.com your go-to source for tech-related knowledge.