Robert Blake, an actor who played gritty characters like Tony Baretta on television, died Thursday at his Los Angeles home. 89. Noreen Austin, a niece, blamed long-term heart disease.
Mr. Blake started dancing at 2 when his father took him and his siblings to New Jersey parks to earn money. He appeared in "Our Gang" comedies at age 5.
Hollywood's enfant terrible. He insulted producers, punched a director, fought actors, abused alcohol and drugs, and sometimes went years without work.
In the late 1970s, he became a television star as Baretta, a detective who lived in a rundown hotel, had a pet cockatoo named Fred, and used disguises like a waiter, wino, janitor, and barber to catch criminals. "You can take dat to da bank" became his catchphrase.
In the 1967 movie "In Cold Blood," which was based on Truman Capote's true-crime book of the same name, Mr. Blake played the mass murderer Perry Smith. This was one of his most notable roles. In a 1977 interview with Playboy, Mr. Blake said he wanted the part to find out the answer to a question that had bothered him.
"A millionth of a second after a murderer pulls the trigger, everyone knows what a murderer is," he said. "But what is he doing a millionth of a second before he fires?"
During his trial, from late 2004 to March 2005, for shooting and killing his wife, Bonny Lee Bakley, the jury and the whole country wondered if he could answer that question.
The case details could have been taken from a cheap paperback book. Witnesses said that Mr. Blake would look for women at jazz clubs and then try to get them to like him in the back seat of his truck. People said that Ms. Bakley was a small-time crook who mailed naked pictures of herself to lonely men. She had nine ex-husbands and 12 different names, and court testimony said she was on probation for fraud.
She moved to Los Angeles in 1999. She met Mr. Blake at a nightclub, and they both agreed that they had s*x that night in his car. She was having a sexual relationship with Marlon Brando's oldest son, Christian Brando, at the time. When she had a daughter, tests showed that Mr. Blake was the father, not Mr. Brando, who she had thought was the father.
After 22 years of marriage, Mr. Blake and actress Sondra Kerr got a divorce in 1983. He said he agreed to marry Ms. Bakley for the sake of their daughter, Rose. At the trial, witnesses said that the marriage was rocky and that Ms. Bakley lived in a separate house on his property. Witnesses said he called his wife a "pig" and wanted to "put an end to" her.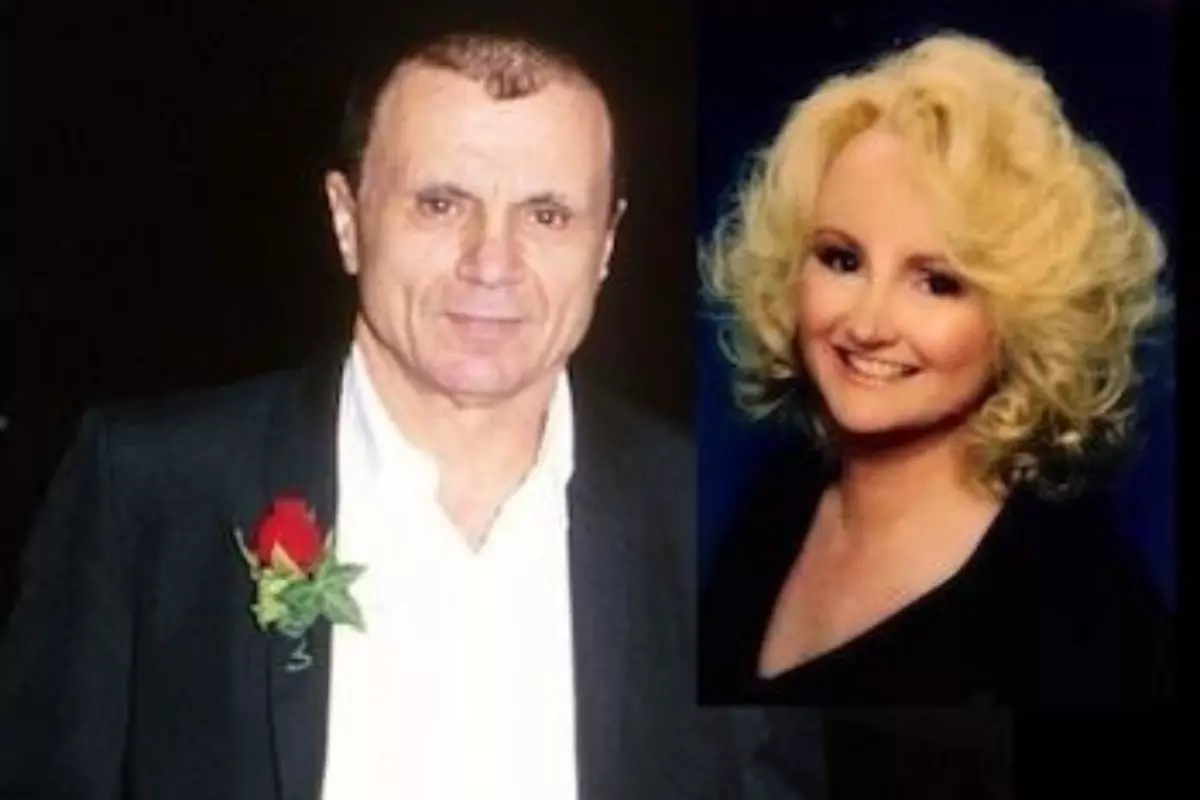 On May 4, 2001, Ms. Bakley, 44, was found dead with a gunshot wound to the head in her husband's Dodge Stealth. The car was parked outside an Italian restaurant in the Los Angeles Studio City neighborhood where the couple had just eaten. Mr. Blake said he wasn't there when she was shot. He said he had returned to the restaurant to get a gun he had left in a booth.
It was found that that gun wasn't a murder weapon. Instead, the murder weapon was a gun found in a dumpster nearby.
Still, by April 2002, the police had enough proof to charge Mr. Blake with "murder with special circumstances," which is a death penalty crime. He was also accused of asking movie stuntmen to kill people for him.
The Los Angeles District Attorney's Office said it would not seek the death penalty after he pleaded not guilty to all charges. Mr. Blake was denied bail at first, so he had to stay in jail for 11 months. In March 2003, he was given bail for $1.5 million, which he paid. This let him stay out of jail for almost two years while he waited for his trial.
After a three-month trial in which the stuntmen said that Mr. Blake had asked them to kill Ms. Bakley, the jury decided on March 16, 2005, that the prosecutors had not shown that Mr. Blake was guilty. In interviews afterward, the jurors said that the stuntmen weren't believable because they said they were drug addicts. Mr. Blake said three people who worked at the restaurant had seen him return to get his gun, but he did not show them.
Later, Ms. Bakley's family took Mr. Blake to civil court for causing her death without a good reason. They won a judgment of $30 million, but when Mr. Blake appealed, it was cut in half because Ms. Bakley had been making money in illegal ways. Mr. Blake filed for bankruptcy in 2006.
On September 18, 1933, Michael James Vijencio Gubitosi was born in Nutley, New Jersey. He later said that his childhood was like something out of Charles Dickens, with terrible things happening before he was born. In 2012, he told CNN that his mother had tried to kill him twice with a coat hanger. In interviews he gave in 1992 and 1993, he said that his father, who worked for a company that made cans, was an alcoholic who locked him in closets and sexually abused him.
When Michael was 2, his father asked him and his two older preschool siblings to dance in parks for money as "the Three Little Hillbillies" while the father played the guitar. In a 1959 interview with The Los Angeles Times, Mr. Blake said, "It was either that or taking milk bottles off other people's porches."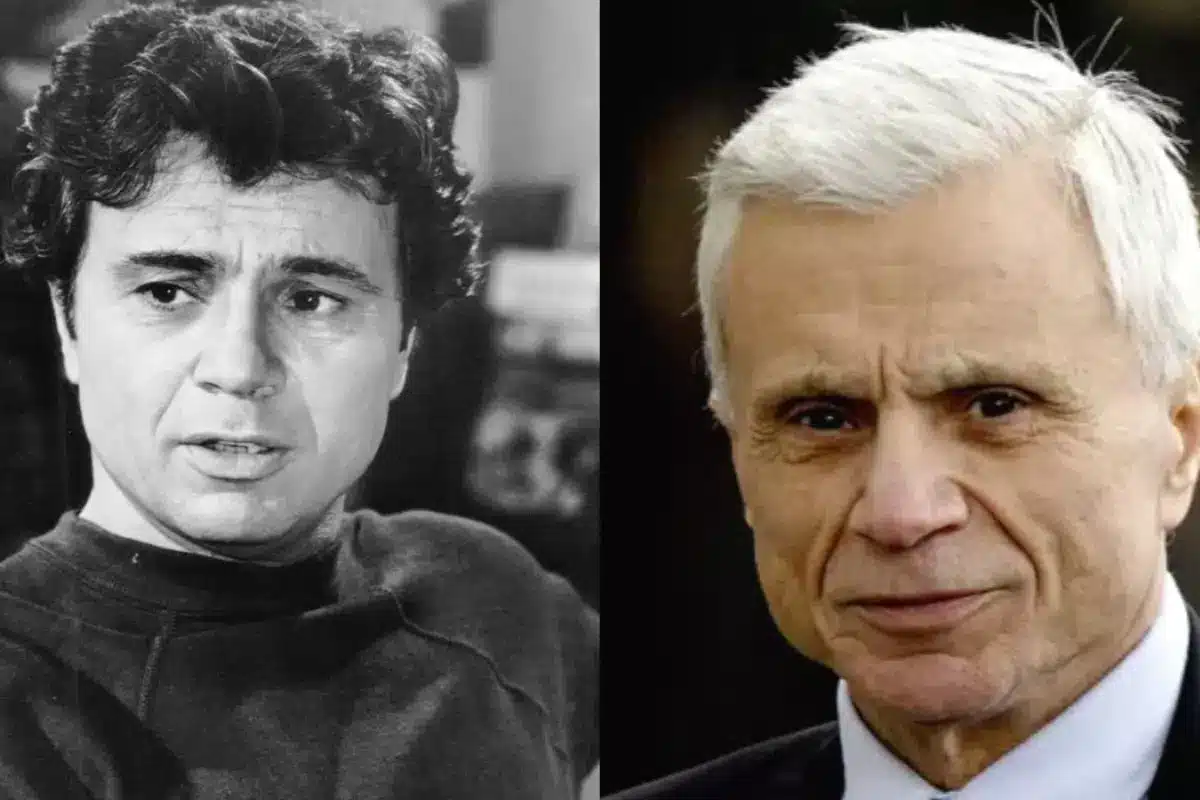 In 1938, his father moved the family to Hollywood. He did this because of the success of child stars like Shirley Temple. Michael was hired as a background actor for the "Our Gang" shorts, which later became "The Little Rascals" on TV. Michael told the director, "I can do that," when another child actor messed up a line.
He could and in the end, Mickey, the main character, was given to him. In most of the "Our Gang" shorts, he was called Mickey Gubitosi; in the last few, he was called Bobby Blake. In 1956, he took the stage name, Robert Blake.
After the "Our Gang" series ended in 1944, he acted in over 70 movies over the next ten years, becoming known as a formidable, fast-talking young character actor with a mischievous smile. In Humphrey Bogart's movie "The Treasure of the Sierra Madre," he was the Mexican boy who sold Bogart the winning lottery ticket that started the story.
Before Mr. Blake finally got his diploma, he was kicked out of five schools. He forgot to sign up for the draught, and as a result, he had to join the Army right away. He was sent to Alaska to work. After getting out of the army, he applied to study acting with Lee Strasberg at the Actors Studio in New York. He said that Strasberg told him not to become an actor.
When Mr. Blake returned to Hollywood, he got a job as a stuntman. He kept acting in movies, like "PT 109" (1962), which was about John F. Kennedy's time in the Pacific during World War II. He played one of Kennedy's fellow sailors in that movie.
"In Cold Blood," which was his first big hit, got great reviews as did he. But his next few movies didn't do well at the box office. After making "Busting," a 1974 detective drama in which he starred with Elliott Gould, he told Playboy that he thought about killing himself and went to a mental hospital.
In January 1975, Mr. Blake returned to TV to play the lead role in the detective show "Baretta," a remake of the Tony Musante show "Toma." The show was taken off the air when Mr. Musante quit at the end of the 1973-1974 season. However, ABC returned it as a midseason replacement and asked Mr. Blake to be the star. Even though he had said in interviews that he thought he was better than series TV, he agreed. He then gave many ideas for how the renamed show could be changed to suit his tastes.
He told Playboy, "I could have my name all over 'Baretta,' but I've never claimed that I wrote or directed any of the shows." Mr. Blake won an Emmy in 1975 and a Golden Globe in 1976 for his role in "Baretta." It was a Top 10 hit for a short time, but the show was canceled in 1978.
In an interview with People magazine in 2002, the creator of "Baretta," Stephen J. Cannell, said of Mr. Blake, "Complex doesn't even begin to describe his personality. If you did business with him, you really had to hold on tight because he would throw you around a lot.
Mr. Blake said he got his ideas from daredevils like high-wire artists in the circus and rodeo riders.
In a 2012 CNN interview, he said, "You get on a high wire without a net." "You get on a bull, they open that goddamn chute, and you and God are the only ones in the universe. And I'm most at ease when doing something so scary I can't sleep at night."
Mr. Blake became a favorite on late-night talk shows, especially "The Tonight Show," where he made fun of himself with his tough-guy Baretta voice and wild gestures with an unlit cigarette.
When Johnny Carson asked him about his thoughts on duck hunting and rodents, he got excited and criticized Orson Welles for being overweight. Welles answered that he might be thin, but Mr. Blake would always be dumb.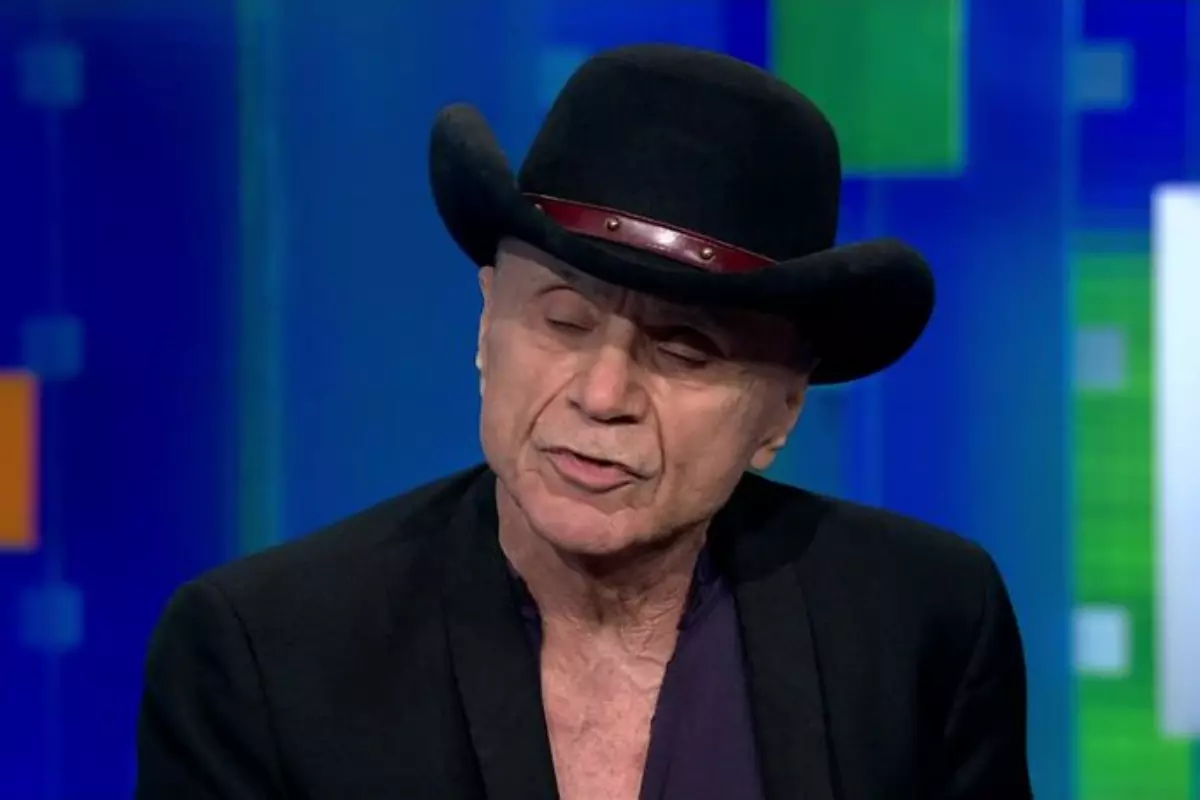 Mr. Blake has been in a number of TV movies. In 1983, he was praised for his role as Jimmy Hoffa, the boss of the Teamsters union. He made the NBC show "Hell Town," in which he played a tough-talking slum priest, in 1985. Mr. Blake needed the money from the show to pay for his recent divorce, but he quit the job because he said he was too tired to deal with it.
He found peace by sleeping in his van, which was parked in the Hollywood Hills, and talking to a therapist about the bad things that happened to him as a child. In 1993, he returned to acting in "Judgment Day: The John List Story," a made-for-TV movie about an honest New Jersey accountant who killed his wife, mother, and three children.
Mr. Blake had offered to give up his $250,000 salary until the movie was done so he could get that part. He was fully paid. His last role was in David Lynch's psychological thriller "Lost Highway," which emerged in 1997.
Noah and Delinah Blake, two of Mr. Blake's children from his first marriage, and Rose Blake, his daughter with Ms. Bakley, are the only ones who still live.
Mr. Blake told CNN that after his trial, he grew a beard, lived on Twinkies, and liked to play nine balls in pool halls. He said, "I was born alone, I live alone, and I'll die alone."
Be Entertained and informed with the latest news at techeducation.com! From the hottest trends to the most breaking news. And Also, Follow us on social media: Facebook, Pinterest, Twitter, and Linkedin. And be part of the movement! Share your thoughts, ideas, and opinions with us.