Season 6 of Overwatch 2! This season, which starts on August 10, 2023, and is highly awaited, is set to change the way you play games. Season 6 will be out at the same time on PC, Xbox, Nintendo Switch, and PlayStation, and it will have a lot of exciting content that will change the Overwatch world. So let's talk about OW2 Season 6.
Ow2 Season 6
Season 6 of Overwatch 2 Kicked off on Thursday, August 10, 2023. On that day, Blizzard will give everyone the long-awaited new season to enjoy. It is available on PC, Xbox, Nintendo Switch, and PlayStation all at the same time. Overwatch shared a Twitter post in which they wrote that the new season has begun.
You can check out the official Tweet below:
The Overwatch 2 Invasion has BEGUN 👤

Share your most memorable moment in Invasion Story Missions using #OverwatchInvasion pic.twitter.com/jcn32GMQdD

— Overwatch (@PlayOverwatch) August 10, 2023
What Is New In Overwatch 2 Season 6?
There will be a lot of new content to look forward to. Season 6, dubbed Overwatch 2: Invasion, will see the addition of PvE story missions to the game as a playable option, in which you'll collaborate with teammates to defeat the invading Null Sector forces in Rio de Janeiro, Toronto, and Gothenburg.
Ilari, the new support hero, will be added to the game during Season 6, which implies that current supports will be reworked to create a way for the new hero. Lifeweaver, Mercy, and Kiriko have all received significant buffs and nerfs to improve balance.
The Season 6 Battle Pass grants you permanent access to Sojourn as well as a new legendary skin for Cassidy and Kiriko. With the new battle pass tiers, you can win a variety of extra goodies, including cosmetics.
Flashpoint, a fundamental PvP mode in which players compete for control of three spots on the map, will be added as well. This features two new maps, New Junk City and Suravasa, which are the largest Overwatch maps to date.
You'll also be able to train with the Hero Mastery mode, a practice option that allows users to test their talents and develop through a progression system with a public leaderboard.
Is John Cena In Overwatch 2?
No, John Cena will not appear in Overwatch 2. He will not be included as a non-player character or as a playable character. These rumors surfaced after John Cena was revealed to be the Enigma, a mysterious entity that hacks into Overwatch 2 feeds.
The Overwatch community rapidly understood that these hacks were actually promotions for the upcoming season, Invasion, in order to generate excitement for the new story missions being added to the game.
Many fans hoped that once the Enigma was revealed, the WWE superstar and actor would make an appearance in-game. Unfortunately for them, Cena's engagement with the game is limited to promotional videos in which he hacks into Twitch feeds to promote the game.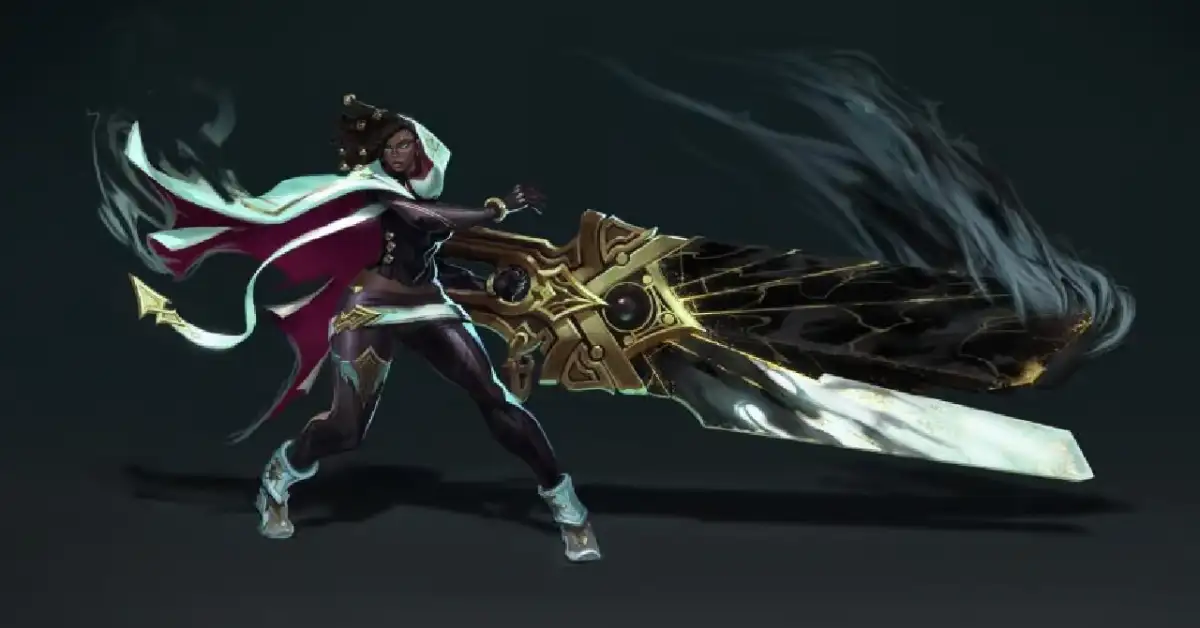 Check out these some of the most awaited video games:
Overwatch 2 Season 6 Patch notes
As Overwatch 2 continues to evolve, Season 6 brings a fresh wave of excitement with its latest patch notes. From a captivating new co-op event to gameplay improvements and challenges, players can expect an enhanced experience that keeps them engaged and entertained.
New Limited Time Event: King's Row – Underworld
The highlight of Overwatch 2 Season 6 is the introduction of a new limited-time event called "King's Row – Underworld". In this event, players are tasked with thwarting Null Sector's attempt to take control of the Omnic Underworld. Collaborate with fellow players to reactivate a combat-modified TS-1 Utility Bot, a hero capable of assisting in liberating endangered Omnics. Be prepared to face hordes of Null Sector forces as you work together to achieve victory.
Adding to the excitement, the event will introduce new challenges and gameplay elements on a weekly basis, ensuring that the experience remains fresh and engaging throughout the event's duration. The King's Row – Underworld event is set to run from August 10 to September 5, giving players ample time to immerse themselves in this thrilling co-op event.
Introducing the Firing Range
For those looking to fine-tune their aiming skills, the new Firing Range feature is a welcomed addition. Practice makes perfect, and Overwatch 2 Season 6 acknowledges this by providing players with a dedicated space to enhance their aiming accuracy.
With a range of stationary and mobile targets available, players can focus on perfecting their crosshair tracking skills and aim accuracy. Rack up points and challenge yourself to set new high scores, a feature sure to be appreciated by players of all skill levels.
Engaging Challenges and Rewards
Overwatch 2 Season 6 introduces a variety of challenges that keep players motivated and rewarded. A new Weekly challenge called "Making Progress" encourages players to earn 8 Progression Levels. This challenge stands out by rewarding players with 150 Overwatch Credits, which can be used to purchase items from the Hero Gallery.
Moreover, this challenge also contributes towards earning Overwatch Coins, giving players multiple reasons to dive into the action. Challenges have received a well-deserved revamp. The Weekly Overwatch Coins reward requirements have been adjusted, and new challenges have been introduced for the "Invasion" story missions, enriching the gameplay experience.
Notably, Player Progression challenges for all 38 heroes offer the opportunity to earn unique Player Icons.
Enhancements to Gameplay Elements
Overwatch 2 Season 6 delivers several enhancements to gameplay elements, aimed at providing a smoother and more enjoyable experience. The "On Fire" mechanic has been refined, increasing the minimum Blazing time to 10 seconds.
Additionally, a 3-second cooldown has been introduced to prevent the Blazing sound effect from occurring too frequently. The visual effects for Blazing have also been upgraded, adding a visual flair to this gameplay mechanic.
The Ping System, an invaluable tool for communication, receives a tweak as well. Symmetra's personal Teleporter pings now function similarly to Illari's personal Healing Pylon pings, enhancing the clarity of communication. Health Packs are now pingable, further streamlining communication between teammates.
Competitive Play Improvements
Competitive play enthusiasts have something to look forward to in Overwatch 2 Season 6. The Top 500 Leaderboards have been adjusted, requiring players to secure 50 wins to appear on the leaderboard. This change ensures consistency with other Competitive game modes and provides a clear goal for those vying for top rankings.
As the new season unfolds, players can anticipate an Overwatch 2 experience that is more engaging, challenging, and rewarding than ever before. Whether embarking on co-op missions, refining aiming skills, or tackling a range of challenges, Season 6 offers an array of exciting features that are bound to captivate both new and seasoned players alike. Stay tuned for more updates and dive into the world of Overwatch 2 to experience the latest Season 6 patch firsthand!
Your interest in our website is greatly appreciated! Make Thetecheducation.com your go-to source for tech-related knowledge.