"mL7", as you may already know, is a Romanian esports gamer that operates as a full-time streamer and content creator for the one and only Team EnVy. Their real name is Mihai Lupascu, he was born in 1995 and mainly engages in creating educational gaming content. Most know him as a Healer Main who frequently played Ana in Overwatch.
Currently aged 28, he was born on the 15th of January and his hometown is Bucureşti (Bucharest). And guess what, he has a deaf Turkish Angora cat named Olaf!
How he started
As a teenager, mL7Support mainly played Counter-Strike 1.6 and would later move on to Counter-Strike: Global Offensive. From here he tried his hands at League of Legends, only to lose interest in a matter of days. Upon his girlfriend's recommendation, the duo tried Overwatch on her birthday, and when the game had just been released. From there on out, he was thoroughly hooked on Overwatch. He decided on the Support role, mostly due to old habits and was further determined when nobody else on the team wished to play flex support. Many may not know this, but mL7 was initially an Overwatch 2 booster at the very start of his promising career.
Following high school, he attended Law School from which he graduated with a bachelor's degree in Law. Regardless, he never took his bar exam.
Thanks to his girlfriend's encouragement, he started streaming in August 2017. She is now his manager and his consistent grinding bore fruit in March 2020 when he joined Team Envy's stream team. Just saying, his language ain't clean though.
Streaming Career
mL7 chooses English as his Stream Language and tends to engage in Streaming activities every day, with the exception of Thursdays and Sundays. If you; 're hoping to catch his broadcast, be sure to be ready by 11 am EST – TBD.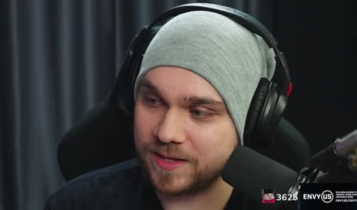 Streaming Platforms
mL7 shares his goodies on two main Streaming platforms: Twitch and Youtube.
On Twitch, you can catch him at the "mLsupport" channel, which was created way back on the 21st of November, 2013. He currently boasts 449,485🠕 (+26,600) followers here, as well as 3,329🠗 (-802) subscribers. He has an average of 1,760🠗 (-613) viewers too.
Check him out here:
https://www.twitch.tv/ml7support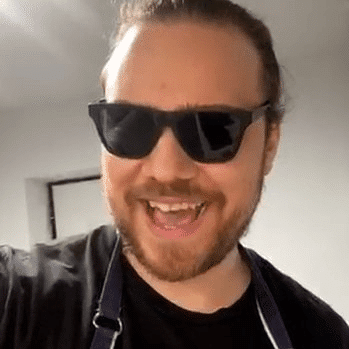 On YouTube, you can find him at the "mL7" channel, which came to life on the 13th of July, 2015. Here he has 220,000🠕 (+19,000) subscribers and a grand total of 27,695,810🠕 (+6,509,513) video views! Anything about newbie numbers here.
Solid proof can be found at:
https://www.youtube.com/c/mL7support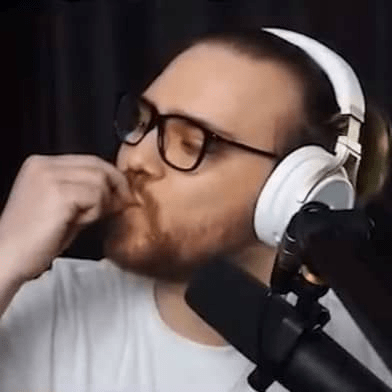 What's in the Stream?
mL7's Streaming setup speaks for itself and it can guarantee you a near-perfect experience. The grandiose setup includes:
Gigabyte GA Z270 HD3P
Intel Core i7-7700k Processor
Nvidia GeForce GTX 1070
Alienware 25 AW2518H Monitor
Corsair Virtuoso RGB Headphone
Corsair K70 RGB MK.2 Keyboard
Corsair M55 RGB PRO Gaming Mouse
Overwatch Razer Goliathus Speed
Blue Yeti USB Microphone
Equipment aside, what he streams is of prime importance. If you are a fan of or play any of the following games, his work would typically appeal to you,
Overwatch
Apex Legends
Valorant
Ring of Elysium
Call of Duty: Warzone
Vampire: The Masquerade – Bloodhunt
That's a decently wide scope of FPS games right there, so you know what to expect.
Net Worth (As per Statsmash)
With everything mentioned so far, his estimated Net Worth shouldn't surprise you as much. mL7's ROYouTube channel possesses a net worth of $117,000 dollars as of May 2022. This is a net worth of $117,000 in itself.
In terms of how much money he makes, the following estimations from YouTube advertising revenue as per the channel's audience can be briefed as,
$243 within the last week
$1,828 within the last month
StartStat Stats
As per starstat.yt, mL7's YouTube channel has earned over 219.00K subscribers since it started up half a decade ago and has a total of 428 uploaded videos. mL7's channel is estimated to be worth $59,315 as of June 13th, 2022.
His videos fall under the categories of Video game culture, Action games, Role-playing video games, and Action-adventure games, attracting ample types of audiences.
An estimate of his average revenue from channel advertising boils down to $64 daily, $450 weekly, $2,447 monthly, and $23,489 annually.
Judging from the pattern, a forecast of his next month's revenue (July 2022) comes to around $2,753.
mL7support's Twitch chat bot shows up to 2,450 subscribers following mL7. He tends to draw roughly 2,000 viewers to his streams, earning him a minimum monthly income of $12,100 USD. This is without considering his revenue from merchandise sales, tips, sponsorships, Twitch cheer bit contributions and advertising fees. So yeah, that's pretty impressive.
Partners and Sponsors
How far can any Streamer come without dedicated Partnerships and Sponsorships? The same applies for a successful gamer like mL7. His associations include;
Jack Link's
Exit Lag
Jack In The Box
Corsair
Predator
Elgato Gaming