Mark Wahlberg is from the United States. He is an actor, model, musician, rapper, TV producer, and singer. He is one of the most wealthy actors in the world. Mark was a rapper known as Marky Mark before he became an actor. Wahlberg is well-known for his roles in movies like Boogie Nights, The Perfect Storm, The Departed, The Fighter, and Ted.
Mark is a businessman, a former model, a rapper, a dancer, and an actor. He makes his money in the entertainment business. He became famous because he went from being a musician to an actor to a business owner without missing a beat. He has made his mark in many different ways.
He went from being in a gang and selling drugs to becoming a famous actor. He has been on "Entourage," "Boardwalk Empire," and "How to Make It in America," among other shows.
Mark Wahlberg's Early Life
Mark Robert Michael Wahlberg Was Born On June 5, 1971, in Dorchester, Boston, Massachusetts. He is the ninth child and the youngest. Mark was first supposed to be a New Kids on the Block member. He was 13 years old at the time, and his older brother, Donnie Wahlberg, was also in the group. After a few months, Mark quit New Kids.
He had trouble as a child. At 16, he was sentenced to two years in prison for felony assault after he attacked two Vietnamese men violently in 1988. He only had to serve 45 days of his sentence in the end. He also attacked different groups of African American children, in which racial slurs were yelled.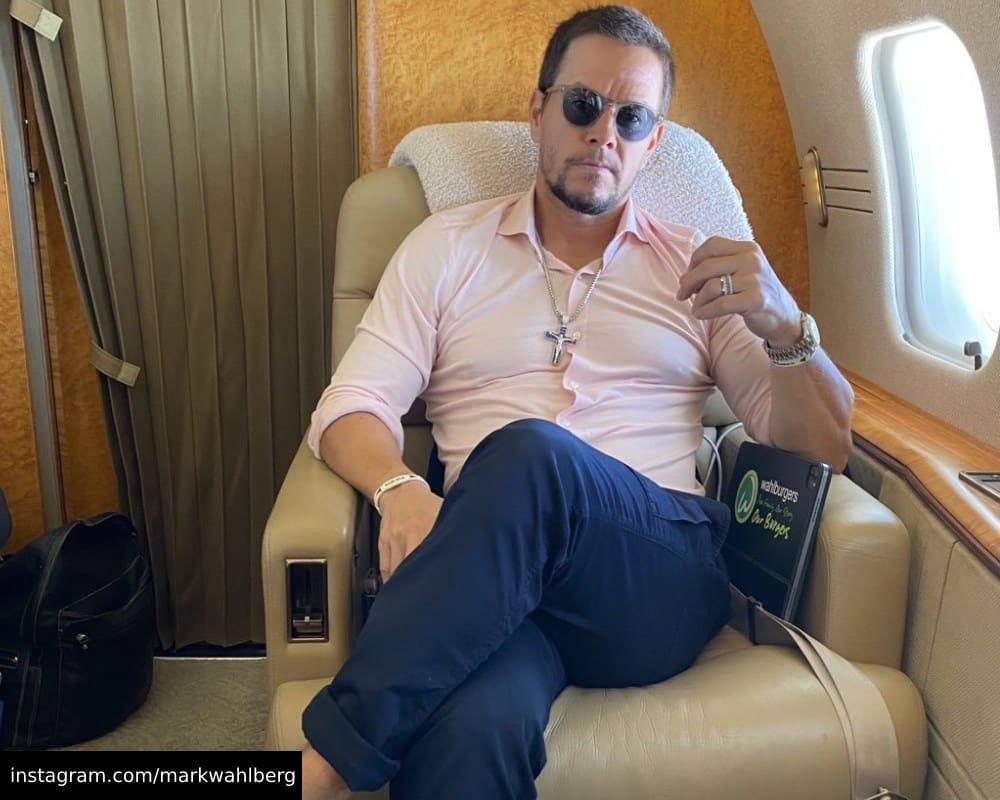 Mark Wahlberg's Acting Career
After his first role in the 1993 TV movie "The Substitute," Wahlberg stopped being called "Marky Mark." He made his big-screen debut in "Renaissance Man" in 1994, but critics didn't start paying attention to him until "The Basketball Diaries" with Leonardo DiCaprio in 1995. Wahlberg's First Starring Film Role Was in "Fear" (1996).
The following year, he got praise for his role as Dirk Digler in Paul Thomas Anderson's "Boogie Nights." Dirk Digler was a fictionalized version of the famous porn star John Holmes (1997). He kept getting praise for "Three Kings," which came out in 1999. In the 2000s, Wahlberg made the jump to big-budget action movies like "The Perfect Storm" (2000), "Planet of the Apes" (2001), and "The Italian Job" (2003).
His work in Martin Scorsese's 2006 thriller "The Departed" got him nominated for an Academy Award for Best Supporting Actor, a Golden Globe for Best Performance by an Actor, and a Best Supporting Actor award from the National Society of Film Critics.
"The Happening" (2008), "The Lovely Bones" (2009), the hit comedies "Ted" (2012) and "Ted 2" (2015), "Lone Survivor" (2013), "Transformers: Age of Extinction" (2014), "Daddy's Home" (2015), "Deepwater Horizon" (2016), "Transformers: The Last Knight" (2017), and "Instant Family" are some of the other movies in which he has been a star (2018).
Mark Wahlberg's: Marky Mark
Wahlberg's brother Donnie actually helped him get back into the music business after he got out of jail. He produced Marky Mark's first album. "Good Vibrations," a song by Marky Mark from his album "Music for the People" that came out in 1991, was number one on the Billboard Hot 100 and later went platinum. His second album didn't do as well, but it got him fans and a reputation for taking his pants off in public.
Mark Wahlberg's All The Money In The World Controversy
After news of Kevin Spacey's scandals came out, the studio that made "All the Money in the World," a biopic about J. Paul Getty, made the shocking decision to recast and refilm his scenes with a completely different actor. Because of this, Mark and his co-star, Michelle Williams, were asked to do sets again.
Later, it came out that Wahlberg was paid an extra $1.5 million for his work on the reshoots, while Michelle Williams was paid less than $1,000. This caused a new controversy.
In response, Wahlberg gave the money to the Time's Up Legal Defense Fund. This fund helps women who have been sexually harassed at work and have come forward with their cases as part of the Time's Up movement pays their legal fees.
Mark Wahlberg's Endorsements Deal
Before he started acting, Mark Wahlberg was a well-known rapper and model. Because of this, he got several endorsement deals by using his popularity, well-built body, and charming personality to his advantage.
In 1992, he was in several ads for Calvin Klein. As part of his work with Calvin Klein, he showed off his body in TV and magazine ads for the underwear brand. Wahlberg not only modeled for Calvin Klein but also appeared in advertisements for underwear in Vanity Fair's annual Hall of Fame issue.
In 2012, Mark Wahlberg started promoting GNC's "marked" line of sports nutrition supplements as a brand ambassador. In 2017, he got a job as a spokesperson for AT&T. Mark Wahlberg is said to have reached an astonishing $10 million from this deal alone.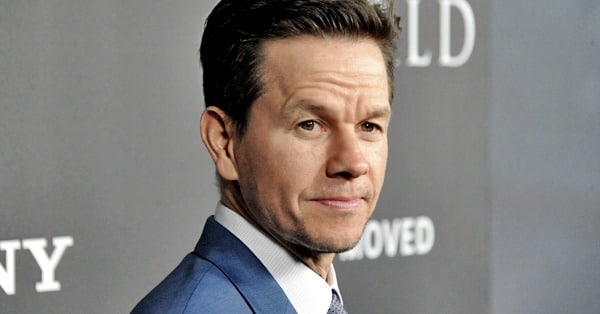 Mark Wahlberg's Awards And Nominations
Mark was nominated for a 79th Academy Award for Best Supporting Actor, a Golden Globe for Best Performance by an Actor, and a National Society of Film Critics award for Best Supporting Actor for his work in Martin Scorsese's thriller "The Departed" in 2006.
At the 83rd Academy Awards in 2010, he was nominated for Best Picture with David Hoberman and Todd Lieberman for "The Fighter."
Mark Wahlberg's Other Investments
Wahlberg became a part-owner of a cricket team in Barbados in July 2013. In 2015, he got rapper Sean "Diddy" Combs and billionaire investor Ron Burkle to put money into a company called Aquahydrate that sells bottled water. He also helped start Performance Inspired, which makes sports nutrition products.
In 2017, he participated in a $6 million funding round for the website StockX, which lets people buy and sell used sneakers. In 2018, Wahlberg and his business partner Jay Feldman purchased a Chevy dealership in Columbus, Ohio. The name of the business was changed to "Mark Wahlberg Chevrolet."
Mark Wahlberg's Personal Life
Wahlberg married model Rhea Durham in 2009 at the Good Shepherd Catholic Church in Beverly Hills, close to their home. Ella Rae, Grace Margaret, Michael, and Brendan Joseph are the names of their four kids.
Mark Wahlberg Social Media Accounts
Mark Wahlberg: Net Worth 2023
Mark Wahlberg is an American actor, rapper, and model. He first became known as "Marky Mark" in the 1990s. He is now a very successful businessman, investor, and entertainment producer. As of 2023, Mark Wahlberg is worth $400 million.
Mark Wahlberg's Real Estate
Mark spent $4.95 million on a home in Beverly Hills in 2001. He put this house up for sale in 2015 for $30 million. This house has seven bedrooms and eleven bathrooms. Some are in the main house, 9000 square feet, and some are in a nearby guesthouse. It is on almost two acres of land and has a pool with a waterfall, a golf course, a spa, a basketball court, and a personal fitness center.
In April 2018, Wahlberg sold the house for $12.4 million. For a little over a decade, Mark's primary home has been a beautiful estate in the gated Beverly Park neighborhood of Beverly Hills. In May 2009, Wahlberg and his wife paid $8.25 million for one of the last undeveloped lots in Beverly Park.
The well-known architect Richard Landry created the main house, which is 30,000 square feet and sits over 6 acres. The place is a little crazy, but in a good way. Costs will likely have been more than $20 million for the building. The finished product has a golf course, a basketball court, a big pool, a movie theater, and more.
Mark put this house on the market in April 2022 for $87.5 million. Mark took the listing off of the Multiple Listing Service (MLS) in November 2022 after not getting any buyers for several months. He returned the house to the market a month later for $79.5 million. It has yet to sell as of this writing. Here's a video tour of Mark's Beverly Park mansion:
Mark and his wife paid $15,600,000 for two empty lots in The Summit in August 2022. The Summit is an ultra-exclusive gated community in the suburbs of Las Vegas.
Read More
Be Entertained and informed with the latest news at techeducation.com! From the hottest trends to the most breaking news. And Also, Follow us on social media: Facebook, Pinterest, Twitter, and Linkedin. And be part of the movement! Share your thoughts, ideas, and opinions with us.