In April 2016, "Slyde Handboard" was featured on Shark Tank America. It was founded by Steven Watts and Angela Fernando Watts.
Here is an update on Slyde Handboard's current net worth.
What is Slyde Handboards?
Slyde Handboards is a bodysurfing equipment company that specializes in handboards. Their handboards are optimized for buoyancy, speed, maneuverability, and ride duration.
They make bodysurfing accessible to all skill levels, but the practice is required to master their use.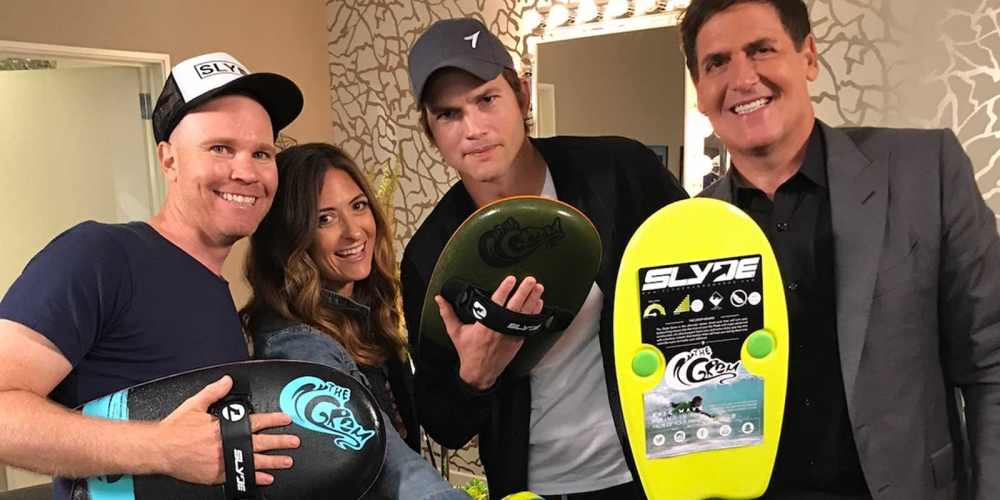 The handboards are constructed from high-density foam with fiberglass reinforcement, resin side rails, and a PPX flak jacket layer. In addition, they have mounts for GoPro cameras and are available in Wedge and Bula shapes.
The Wedge is ideal for riders of all skill levels because it provides lift, stability, and carving ability. The Bula excels in steep, quick waves and is ideal for bottom turns and speed gains.
Who Is Slyde Handboards' Founder?
The company Slyde Handboards specializes in bodysurfing and water sports equipment. Steve Watts and Russell Ellers founded it in 2010, and Angela Watts later joined.
Steve Watts, the company's lead designer and creator grew up on the South African coastline bodysurfing.

As children, he and his friends found that traditional surfboards were too cumbersome and difficult to use, so they experimented with various materials, including fast food trays, to create equipment that would allow them to catch and control waves with ease.
This experimentation led to the creation of the market's most advanced bodysurfing handboards.
How Did Slyde Handboards Fare In The Shark Tank?
Steve and Angela appear on Shark Tank seeking a $200,000 investment in exchange for a 15% stake in their $1,333,333.33 company-valued business.
They are in debt and have put all of their money into the business in the hopes that the Sharks can help them stay afloat. They demonstrate and provide samples of their product, the Slyde boards.
A portion of the Sharks is interested, while others are uninterested.
Steve and Angela accept Mark Cuban and Ashton Kutcher's offer of $200,000 for a 22% stake in the business before leaving the stage. Ashton is thrilled about the investment and eager to contribute to the company's success.
Since his appearance on Shark Tank, Ashton has been heavily involved in social media advertising and branding for Slyde Handboards. Mark brings to the business a solid background in commerce.
Together, Ashton and Mark have contributed to the company's annual revenue exceeding $1 million.
Additionally, distributors in the United Kingdom and Spain carry the company's products.
Angela, the entrepreneur, admitted in an interview with Forbes that it was difficult to reject offers from other investors, but that Ashton and Mark were the ideal fit for the business.
As of December 2021, it is anticipated that the company's annual revenue will range between $2 and $2.5 million, as a result of the introduction of new products, which have contributed to its continued success.
Slyde Handboards Net Worth
Steven Watts and Angela Fernando Watts, the founders of Slyde Handboard, have an annual net worth of $2.5 million as of 2023.
Slyde Handboards Competitors
The major competitors of Slyde Handboards include Decathlon, Foundry Outdoors, G.I. SPORTZ, and XXL ASA.
Read More: