Kyle Leduc was a professional racing driver from the United States. He mostly raced short-course off-road truck racing, winning seven Pro 4 class titles, six of which were in the Lucas Oil Off Road Racing Series (LOORRS), and amassing over 100 career victories.
LeDuc raced in Stadium Super Trucks, Championship Off-Road Racing, and TORC: The Off-Road Championship. Here we will be talking about Kyle Leduc's cause of death, early life, achievements, and awards.
Kyle Leduc Cause of Death
Kyle LeDuc, a well-known name in short-course off-road racing, is being remembered by his family, friends, and fans after succumbing to cancer on November 11, 2023, at the age of 42.
LeDuc was diagnosed with stage IV neck and head cancer in November of last year and announced his diagnosis in early June of this year. He also stated that he would miss the remainder of the 2023 Championship season in order to focus on his health and recovery.
The motorsports racing star had a positive attitude toward winning the cancer battle. He often shared updates from his workshop on Instagram and was committed to returning to the racetrack.
Championship Off-Road stated on Sunday, November 12, "It is with extremely heavy hearts that we share the news that 7x PRO4 Champion Kyle LeDuc has passed away after a year-long battle with cancer. "
"LeDuc remains a legend in the off-road world and one of the winningest drivers in short-course history, including the 2020 Championship Off-Road Pro 4 title. He was a passionate champion and intense competitor whose infectious energy will be missed on and off the track."
Extreme E stated on Sunday, "Heartbroken to hear the news about off-road racing icon and former Extreme E race winner Kyle LeDuc. Our thoughts go out to his family and the entire racing community at this difficult time. Rest in peace"
Heartbroken to hear the news about off-road racing icon and former Extreme E race winner Kyle LeDuc.

Our thoughts go out to his family and the entire racing community at this difficult time.

Rest in peace 🤍

— Extreme E (@ExtremeELive) November 12, 2023
You can also check out our below posts related to other persons' cause of death:-
Kyle Leduc Early Life
Kyle LeDuc was born in Cherry Valley, California on July 29, 1981. Curt LeDuc, a great off-road racer and Hall of Famer who competed in desert racing, rock crawling, and short-course racing, was his father. Kyle grew up in an off-road atmosphere and learned to drive at a young age. He also became interested in mountain biking and won multiple downhill championships alongside his brother Todd LeDuc.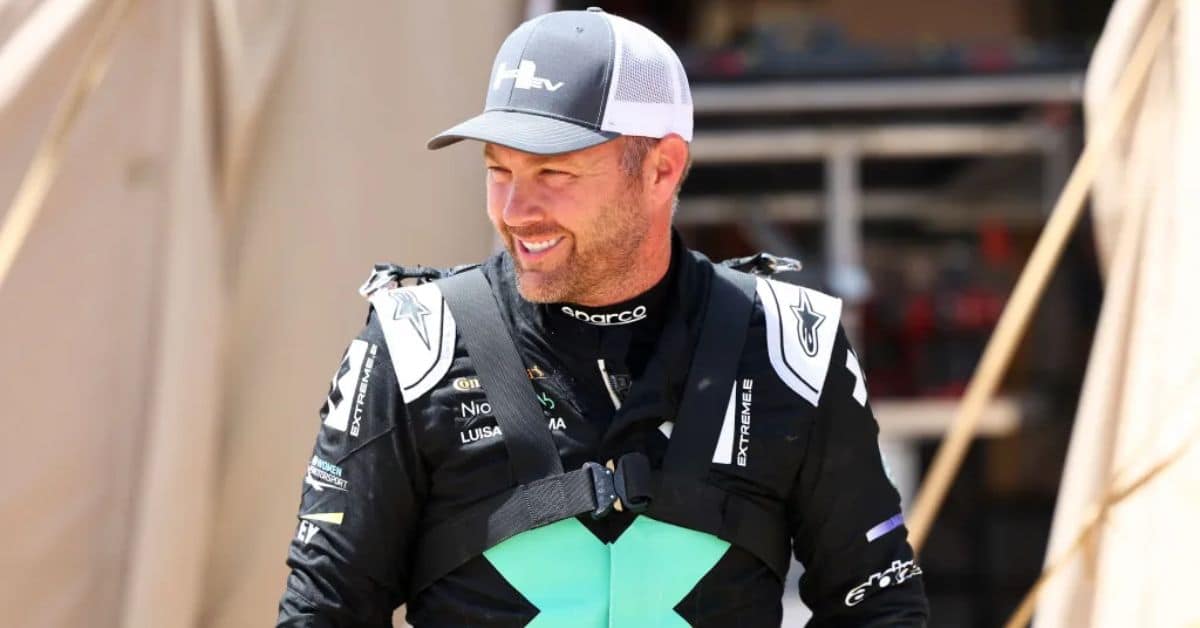 Kyle began desert racing in 1999 and won his first major event, the Baja 2000 Class 8 race, in 2000. In 2002, he began short course off-road racing, becoming the youngest driver in active off-road racing at the time, giving him the moniker "The Kid."
In 2003, he won the Prolite World Championship at Crandon International Off-Road Raceway, and in 2004, he won the Championship Off-Road Racing Pro Lite. He subsequently advanced to the Pro 4 class in 2008, where he won his first race in his rookie season.
Kyle Leduc
Achievements And Awards
Kyle LeDuc is one of the most accomplished and dominant drivers in off-road truck racing history. He has won seven Pro 4 class championships, six in the LOORRS series and one in the Championship Off-Road (COR) series. In addition, he has won 60 LOORRS races and nine COR races. He has also won a number of major races and accolades, including:
The BorgWarner Cup at Crandon in 2009
The Lucas Oil Challenge Cup in 2010, 2012, 2014, 2016, and 2019
The Amsoil Cup at Crandon in 2014
The Driver of the Year Award by Dirt Sports in 2015
The Huseman Award by LOORRS in 2015 and 2019
The Crandon World Championship in Pro 4 in 2014, 2015, and 2020
The Prolite World Championship at Crandon in 2003
Kyle LeDuc is also a founding member of the Extreme E series, a new electric off-road racing championship featuring electric SUVs racing in remote regions throughout the world affected by climate change and environmental challenges. He drives for Chip Ganassi Racing with Sara Price as his co-driver. He has competed in five races so far and is now ranked seventh overall in 2021.