Kourtney Kardashian had to put an end to rumors that she was going to have her fourth child.
A fan asked the 43-year-old founder of Poosh if she was pregnant in photos from her new Lemme campaign. She replied, "the after affects [sic] of IVF (I only acknowledge this comment bc I do think it's important to know how IVF affects women's bodies and it's not spoken about much)."
"also, are we still asking women if they're pregnant? 💛," she said.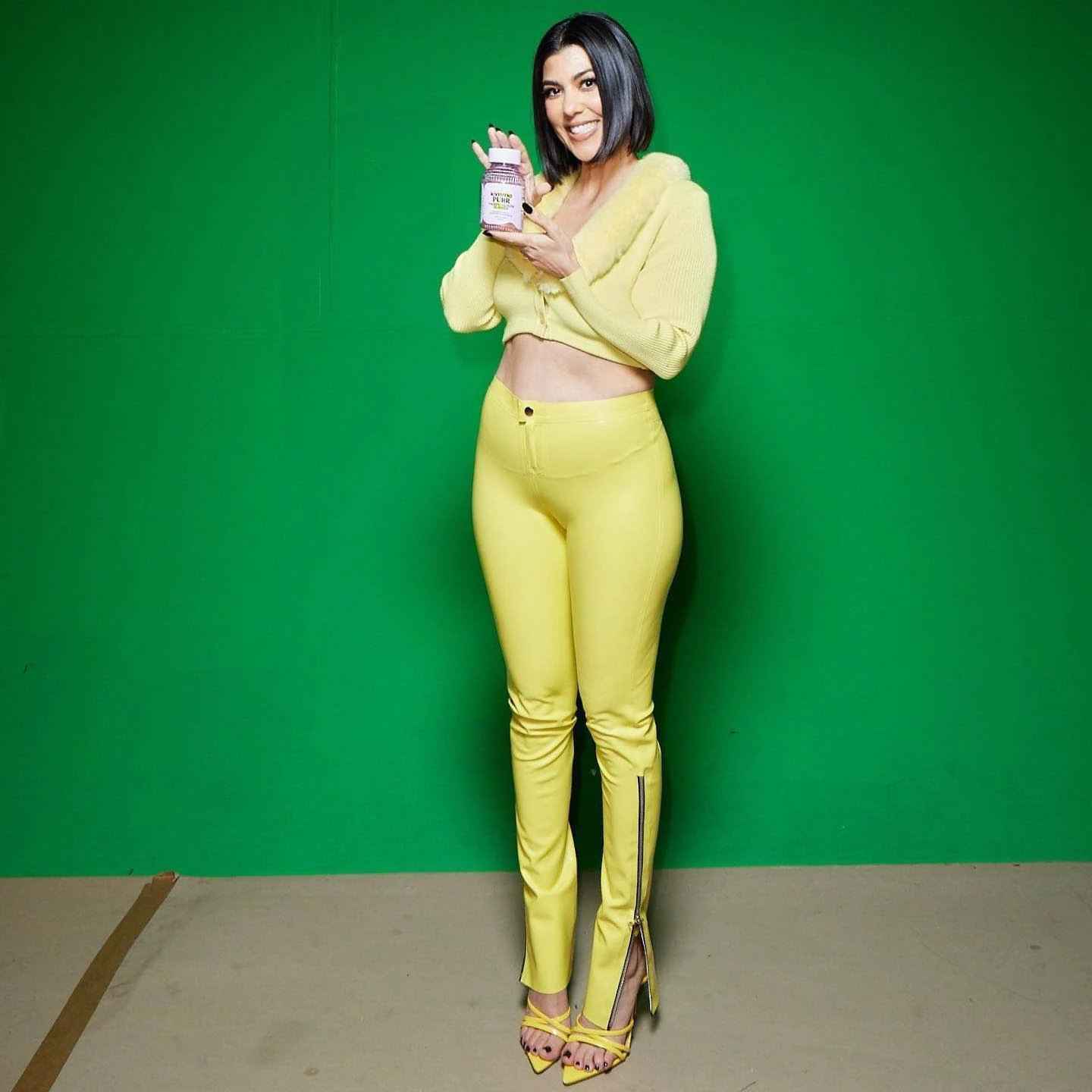 In the photos, Kardashian wore all yellow, including high-waisted leather pants, a crop top cardigan, and strappy heels. She also held a bottle of her Lemme Purr gummies, which are said to be good for vaginal health.
But this isn't the only time she's had to tell fans to stop bothering her. Kardashian had already put an end to similar rumors in August 2021 and again in December of that year.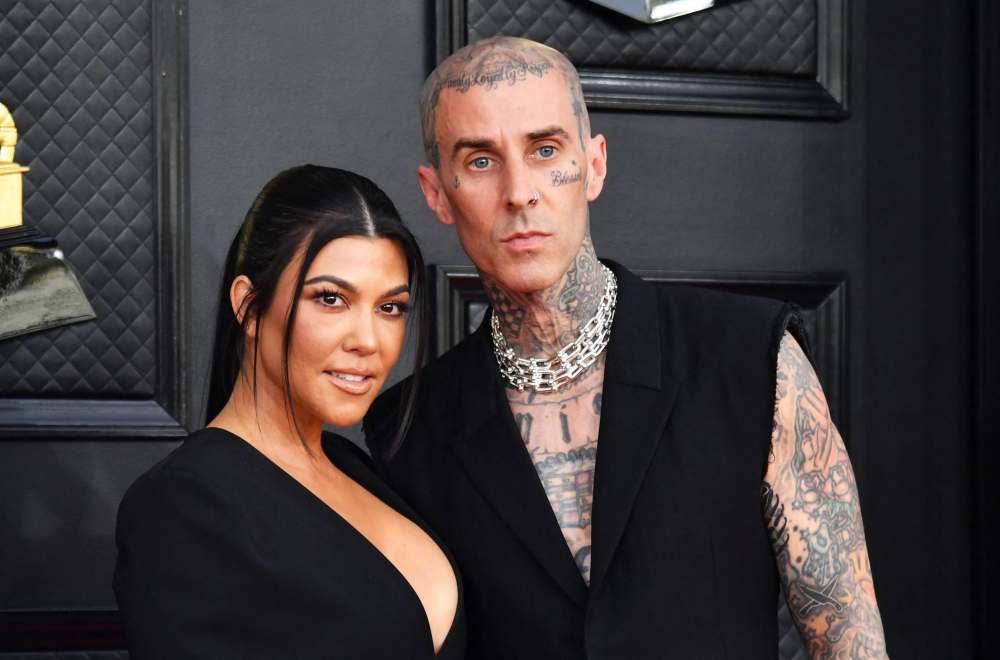 Kardashian got married to Travis Barker last May. She has been very open about her IVF journey and her desire to grow her blended family, even though she has said it hasn't been the "most amazing experience."
The "Kardashians" star revealed in March of last year that in vitro fertilization had had severe side effects, including weight gain and symptoms of menopause.
Seven months later, the mother of three said that she and the 47-year-old drummer for the band Blink-182 felt a little pushed into doing IVF.
If you even look anything up online about things you can do to help get pregnant … it says on there, like, 'If you're over 40' — or it might even say something younger — it says, 'Go right away,'" Kardashian stated on the "Not Skinny But Not Fat" podcast at the time.
"So, I felt a little bit pushed."
She also said that she and Barker were done with IVF and that she hoped "God would bless [them] with a baby."
Almost a year after she stopped the procedure, the reality star was honest about how her health had gotten better.
"Finally started getting my energy back ten months after IVF. For anyone else going through it, it gets better!" she wrote on her Instagram Story last December, along with a black-and-white photo of her working out on a treadmill.
Kardashian has three kids with her ex-husband Scott Disick. Mason is 13 years old, Penelope is 10, and Reign is 8.
Barker, on the other hand, has two kids with his ex-wife, Shanna Moakler. Landon is 19 and Alabama is 17. He also has a 23-year-old daughter named Atiana with boxer Oscar De La Hoya.
Read More:
Be Entertained and informed with the latest news at techeducation.com! From the hottest trends to the most breaking news. And Also, Follow us on social media: Facebook, Pinterest, Twitter, and Linkedin. And be part of the movement! Share your thoughts, ideas, and opinions with us.