When assessing the things people turn to during some downtime, gaming is most definitely up there with some of the most commonly explored options. As an entertainment opportunity, the gaming category of entertainment has never been as extensive as it is today, with people able to sample a wide variety of gaming products on a selection of different devices.
Innovation has certainly gripped the gaming world, with gaming devices now more powerful than ever before and an enhanced all-round offering enabling game developers, in particular, to up their production and bring out an extensive selection of more sophisticated gaming products. Now, in 2023, gamers are being spoiled with fresh and exciting releases that are elevating the genre and hogging the limelight. Not all of them are neccessarily made by the biggest players in the space either, with independent visions rising to the forefront and offering strong competition to the bigger guns that tend to occupy this particular space.
In fact, a quick look at some of the leading games in the world today illustrates just how impressive some indie game developers have become. Some have even managed to dominate the landscape with a much-loved hit, while others have helped disrupt certain gaming categories with a unique gaming product that has simply never been seen before.
Whatever the reason, indie game developers are more than playing their part in the dramatically improved gaming package in the modern world. Let's salute some of them below.
Doinksoft
Based in Oregon, Doinksoft has released a number of solid games on console machines, with titles like Demon Throttle on the Nintendo Switch recording notable success in particular. Also offering games for Xbox gamers, Doinksoft is behind other solid titles like Gato Robato, a game that managed to appeal to retro gamers in particular. Now, with the company aiming to create yet another successful release, more is expected to come from Doinksoft in the future, with many members of the gaming community getting excited about Gunbrella – a game that is coming out this year – in particular.
Innersloth
Innersloth is a classic example of a lesser-known company that has achieved global success, with Among Us being its undoubted star when assessing its best and most fruitful products. Also behind another enticing gaming opportunity in The Henry Stickman Collection, Innersloth has gone from being a relatively unknown quantity in 2015 to becoming one of the most exciting names today.
Triple Edge Studios
A developer growing in reputation, Triple Edge Studios is behind some seriously fun releases that have impacted several gaming genres. Best known in the online casino gaming space, leading options include titles like the Assassin Moon slot game, a new video slot from Microgaming that was made and developed by Triple Edge Studios. Like many of the company's other releases, this option is built around a 5-reel, 3-row format with 25 fixed paylines. Features such as free spins and locking symbol re-spins are great, too.
Deck Nine Games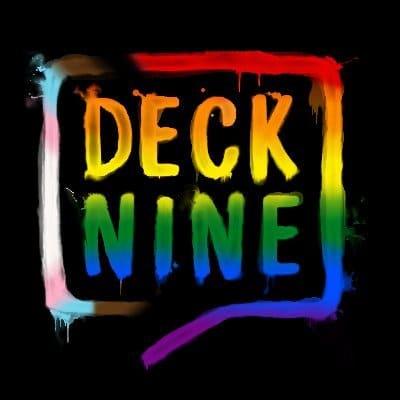 (Image via https://twitter.com/DeckNineGames)
Based in Colorado and offering excellent gaming products since 1997, Deck Nine Games has managed to hog the limelight more recently, thanks to several successful products, most notably the Life Is Strange series.
The five episodic choice-based games have won numerous awards and have paved the way for the company to make even more waves in the industry, with The Expanse: A Telltale Series expected to be the company's next smash hit.
Special mention must include Mega Crit, Night School Studio, and Young Horses Games.