Karl Jacobs became well-known on YouTube when he started appearing in videos with MrBeast. Fans were curious about his dating life and sexuality because of how quickly he became famous. After all, when fans see their favorite artists getting close to a collaborator in a video or on social media, they can't help but wonder if that online chemistry could lead to real sparks.
Is Mr. Beast's Karl Jacobs gay? Who has he dated in the past? Has he ever confirmed rumors that he and other YouTubers are dating? Read on to learn about Karl Jacobs's sexuality and past relationships.
Who Is Karl Jacobs?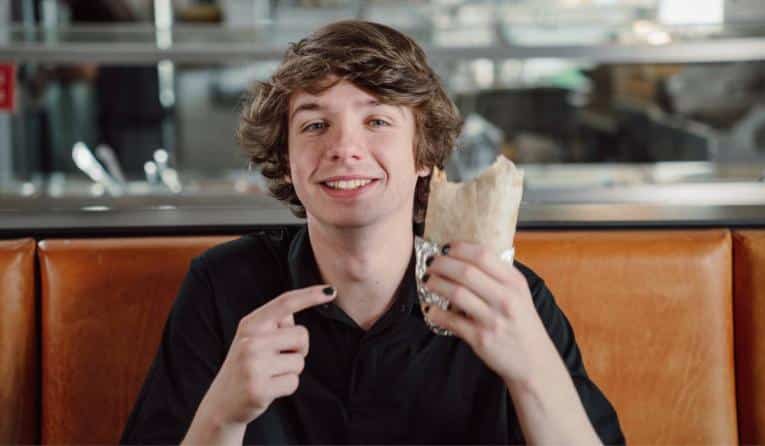 Karl Jacobs, born July 19, 1998, and formerly known as GamerBoyKarl, is an American Twitch streamer and YouTuber known for his Minecraft videos. He made the anthology series Tales from the SMP, which is set on the Dream SMP Minecraft server, and he co-hosts the Banter podcast with fellow YouTubers Sapnap and GeorgeNotFound. Dark Horse Comics will make a series of comic books called Time Traveler Tales based on Tales from the SMP.
Is Karl Jacobs Gay
Karl Jacobs's personal life and sexuality have been shrouded in mystery since he became famous. Some people wonder if the gamer is gay because of how close he is to Sapnap. But this is not the case. Karl Jacobs ended all rumors about his sexuality in November 2020.
On his Twitter account, Karl wrote, "On trainwreckstv scuffed podcast the other day, I said I felt I am close to being asexual. He also wrote, "I wanted to explain that when I say that, I mean like on the spectrum, I am close to it but not 100% there."
Who Is Karl Jacobs Dating Now?
Jacobs is single right now, and he looks focused on growing his Twitch and YouTube careers.
Whom Has Karl Jacobs Dated?
Karl Jacobs has never been confirmed to be in a relationship, but there have been rumors because he is friendly with other online content creators. There was a lot of talk about him after he flirted with Instagram model and Fortnite streamer Corrina Koopf.
As early as December 2020, Jacobs and Kopf were seen responding to each other's tweets. But the rumors started to spread when she asked Jacobs to visit her in Los Angeles in January 2021.
Jacobs joked that he would walk there the whole way, and Kopf asked when he would arrive. There's no need to say that this online conversation made many of their fans jealous. They have had other flirty conversations in public on Twitter, but so far, that seems to be all it is. We haven't seen the two streamers together, so we can't say for sure if they've ever been together.
Jacobs is single right now, and he seems very focused on growing his Twitch and YouTube careers. He even tweeted that his Valentine's Day date in 2021 would be a pillow with an anime character on it.
He hasn't been seen dating seriously with anyone, either online or in person. If he's dating someone right now, he's doing a great job of keeping it a secret.
💕 Happy Valentine's Day 💕 pic.twitter.com/hm10WGP83K

— karl 🙂 (@KarlJacobs_) February 14, 2021
Related Stories Recommended By Writer: