Bitlife just got a new challenge, and it's a crossover you probably didn't see coming. The story of the movie Titanic gave rise to the Titanic Challenge. "It has taken 84 years to get to this point! "We'll Never Let Go!"
If you have yet to see this classic movie (which you should do first), you might not understand why all the parts of the challenge make sense. But you can still enjoy these tasks even if you don't like Titanic.
You won't be able to finish this challenge's tasks quickly, so you'll have to put in some time to finish it and get the rewards. This challenge will only be available in Bitlife until 9 p.m. PST on February 24.
Here's how to finish the Bitlife Titanic Challenge.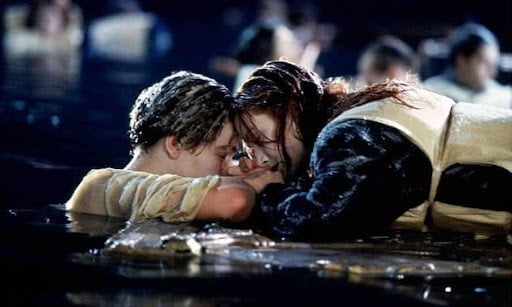 How To Do The Titanic Challenge?
There are a few things you have to do to finish this challenge. To get it, you'll need to:
Be a female named Rose
Learn to swim
Cheat on a fiance
Become a n*de art model
Survive a shipwreck
Throw away a 5ct+ diamond
To start this challenge, you must make a new character named Rose. It doesn't matter what Rose looks like, but if you've seen Titanic, it might be more fun to make her look like actress Kate Winslet.
To teach your character how to swim, you'll need to make her a preteen. There are a few ways to learn how to swim. One way is for your character to try out for the middle school swim team.
You can do this by going to your middle school's "Activities" tab and choosing the option to join the swim team. If your character fails to make the initial cut, you may need to go to the gym to get in better shape and try out again.
If your character joins the swim team, they will automatically learn how to swim. This will mark another task off the list.
Your heart will go on, Bitizens, but this challenge definitely won't. Only a little while left to finish the Titanic Challenge! 💙 pic.twitter.com/CrhIt5x8Ii

— BitLife (@BitLifeApp) February 24, 2021
You'll Need a Fiancé to Cheat on Your Fiancé. Get together with another character, and then ask them to marry you. Before you and that character get married, you can date another player and cheat on your fiance. You can find these actions in the "Activities" tab under the "Love" tab.
Becoming a naked art model is next on the list. Your character should be an adult before you do this task. Then, click on the "Careers" tab and choose "naked model" from the list. Since the job has no requirements, you should be okay with doing this task.
Ensure your character has saved money before moving on to the next task on the list. This is because owning a boat is the only way to survive a shipwreck. This means you'll also need a boating license, which you can get by clicking on the "Licenses" tab and choosing "Boating License."
Once you have bought your boat, you must drive it around until you sink. You can do this by going on a few rides by clicking "Ride" under the tab for your boat.
To finish the last task, which is to throw away a valuable diamond, you'll need to buy one. Again, save up for this.
Once you buy a diamond that is at least five carats, you'll have to throw it away. In the movie, it's best to throw it into the ocean. Pick the diamond and click "Throw it away."
You will have finished the Titanic Challenge in its entirety if you do all of these tasks.
Read More
Be Entertained and informed with the latest news at techeducation.com! From the hottest trends to the most breaking news. And Also, Follow us on social media: Facebook, Pinterest, Twitter, and Linkedin. And be part of the movement! Share your thoughts, ideas, and opinions with us.