Working with a slow data connection on your phone, whether you have an iPhone or an Android smartphone, is incredibly inconvenient. When attempting to view a movie or look up information, it's easy to become frustrated when the service doesn't meet your expectations.
A slow data connection is usually only temporary because of your location or network congestion. However, it can last for hours or even days at times. In this article, you may read some suggestions and instructions on enhancing internet speed in a smartphone.
How to Increase Internet Speed in a Smartphone?
Let's work on increasing your mobile internet speed. We'll teach you how to achieve higher data speeds on both Android and iOS smartphones.
Before you call your mobile carrier's technical support, try these simple steps to see if they fix your slow mobile data issues.
Some Easy Tips
1. Restart your phone
This may appear to be a click solution, yet it frequently works. Restarting your phone should resolve slow cellular data rates, particularly if you haven't turned it off in a while. If you're in a hurry, consider first placing your phone in airplane mode. However, a complete restart is usually a good idea.
Restarting your phone is simple. Follow these steps for your device:
On an iPhone without a Home button, press and hold the side button along with either the Volume Up or Volume Down button until the Slide to Power Off option shows. Hold the side button again after powering off your Phone to turn it back on.
Simply hold the side button (typically on the right side of the phone, or the top of older devices) until Slide to Power Off shows on the screen if you have a Phone with a Home button.
To restart most Android phones, simply hold the Power button down until the power options display on the screen, then tap Restart. If you don't see Restart, choose Power off, then Power again to restart your phone.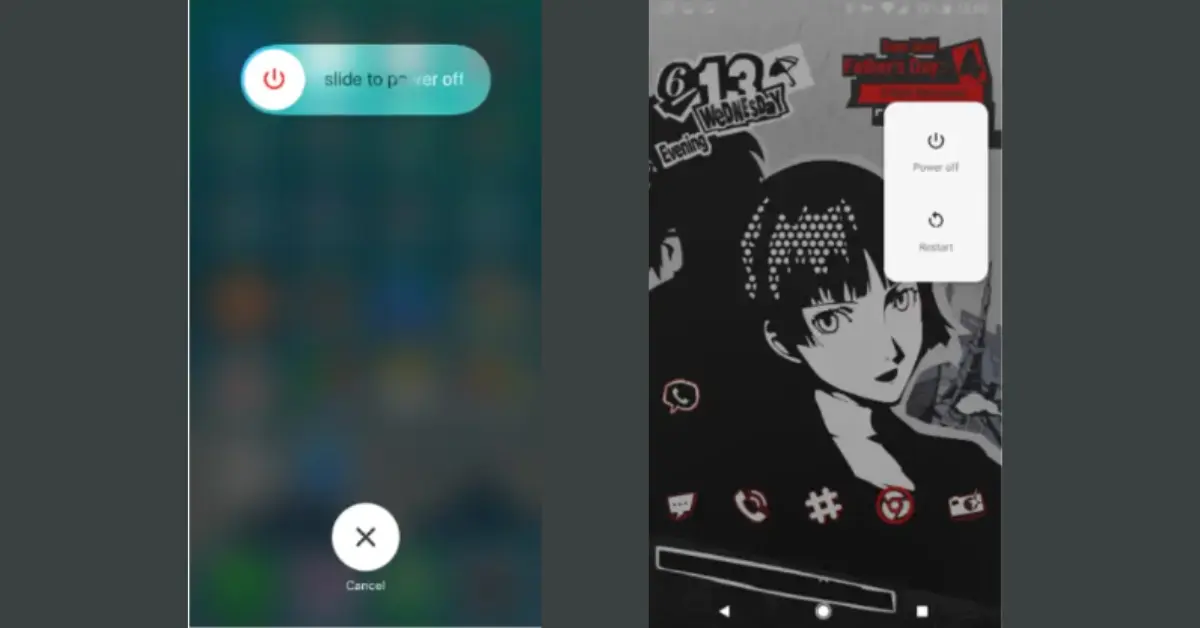 It's a good idea to turn off your phone for a few minutes before turning it back on, regardless of the device.
2. Update and Disable Network-Intensive Applications
A troublesome app can sometimes cause problems by dominating your internet connection, leaving less bandwidth for other apps, and slowing everything down. In this instance, you'll need to do some investigating to see what, if anything, is consuming your bandwidth. If something is wrong, you can either disable or delete the app's access to your cellular data connection.
When your iPhone internet is slow, you can visit Settings > Cellular and use the list to disable any app's access to your cellular data connection.
On Android, you'll find this at Settings > Network & Internet> Mobile network (SIMs on Android 12) > App data usage. Tap an app, then slide the Background data slider off to prevent that app from using data in the background.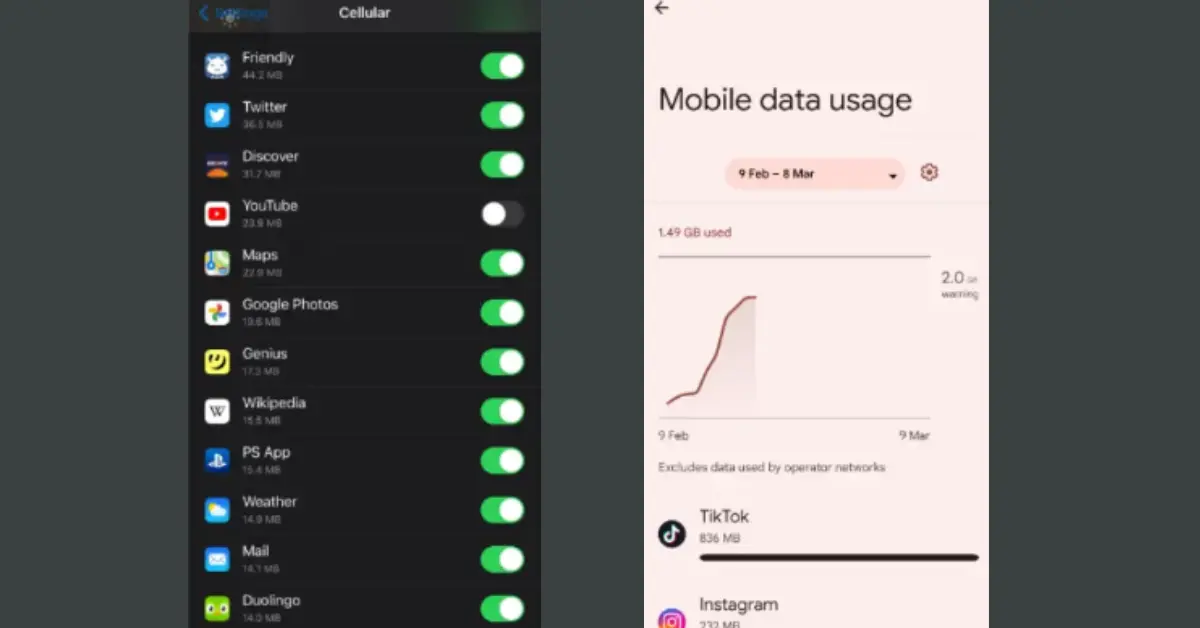 You should also check for app updates. App developers constantly release updates to correct bugs, which may include solutions for sluggish network performance or excessive bandwidth utilization.
3. Transfer to a New Location
Many physical reasons can contribute to sluggish LTE or 5G speeds. Weather, network congestion, and even solar activity are examples of this. However, location and buildings are two of the most important.
If you're in a remote place or surrounded by natural barriers (such as hills, mountains, and valleys), your signal will most likely be poor. If the environment around you falls into one of these extremes, try to relocate to a more even-leveled location.
The same is true when you are inside a building. If you're in the middle of a densely crowded urban area with full bars on your device, you might be wondering why your data becomes so slow when you enter specific places. Being underground or in a facility encased by concrete, such as a basement, can have a negative impact on your data transmission.
If you're experiencing data speed issues that started solely in one location, consider moving. You might have to leave the building or travel a few miles away. While this is inconvenient, it is a fantastic technique to troubleshoot your speed problem.
If you contact tech support, they will most likely ask you to complete this step. Unfortunately, current network technology can not provide complete coverage in all places, thus location remains an important consideration. As 5G becomes more popular, we can hope to see fewer de@d zones.
In today's era, internet data is necessary for everyone, to remain updated. We have written some articles on internet data, you can see the posts in the section below.
4. Don't Forget Your Data Cap
Remember that you presumably have a mobile data cap that ranges from a few to a few dozen gigabytes. If you exceed that limit, your mobile carrier will normally slow your connection (rather than charging you for pricey overages).
Even users on so-called "unlimited" plans will typically face throttling or "deprioritization" during times of network congestion, particularly after reaching a specific threshold. This could be the reason for your slow mobile internet. If you've used all your allotment, you'll have to either wait until your bill cycle resets or buy more high-speed data.
It's a good idea to know how much data you can consume before your carrier throttles your connection speed. If you're unsure, log in to your account using the company's mobile app or website. This will display how much high-speed data you have every month as well as how much you've used so far.
5. Turn off Data Saver or Low Data Mode
Modes for reducing data usage are available on both Android and iPhone. These are useful if you just have a limited amount of data, but if you enable them by accident, they can make your mobile connection appear slower than it is. Disabling these modes will make everything feel faster.
On Android, head to Settings > Network & Internet> Data Saver. If you have an iPhone, you'll find a comparable setting called Low Data Mode under Settings > Cellular > Cellular Data Options > Data Mode.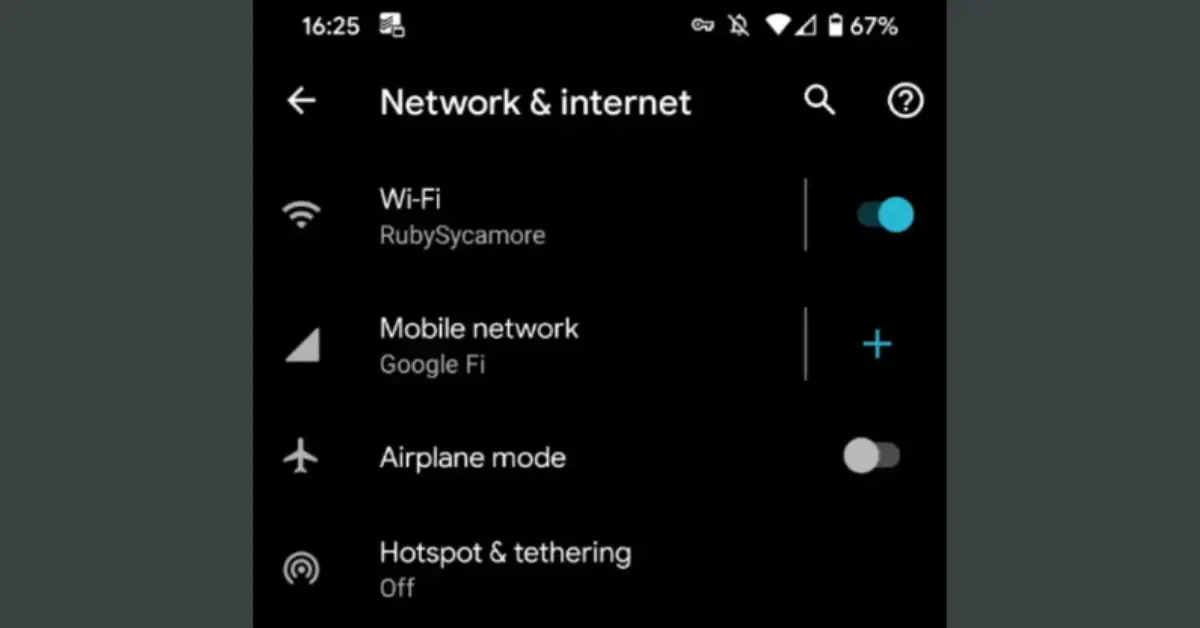 6. Reset the Network Settings on Your Phone
Resetting your network settings is a more dramatic solution for a poor mobile data connection. This restores everything related to networking to its default state. This includes unplugging your Wi-Fi access points, Bluetooth gadgets, and other similar devices. It's not the end of the world if you lose these, but you'll have to reconnect to stored Wi-Fi networks and re-pair your Bluetooth devices later.
To reset network settings on an iPhone, open Settings > General > Transfer or Reset iPhone > Reset > Reset Network Settings. Your phone will prompt you for your passcode if you have one, then it will restart to perform the operation.
Reset network settings on an Android phone may be found in Settings > System > Advanced > Reset options > Reset Wi-Fi, mobile & Bluetooth. Depending on your phone maker and Android version, this may be in a different position. If you can't find it, try searching for "reset" in the Settings search box.
7. Turn Off Your VPN
VPNs can provide additional privacy and allow you to circumvent geo-restrictions, but they might also slow down your mobile connections owing to added overhead. As a result, if your phone is linked to a VPN and you need to speed up your data, unplug it from the VPN first.
When you disconnect, you should notice an immediate improvement. If that resolves the issue, you can raise the speed of your VPN when you reconnect to it.
8. Contact Your Carrier's Customer Service
If none of these procedures resolve your delayed data, it's time to contact technical assistance. Contact your mobile carrier via its support number, which you can discover via the app or a quick Google search.
Remember that the technician on the other end of the phone may ask you to repeat some of these steps. You may choose to decline because you have already completed them. Still, the employee must go through a list of troubleshooting procedures to determine what works and what does not.
Thank you for reading! We hope you'll bookmark thetecheducation.com and return for more great Tech Tips and the latest tech news.