Grand Theft Auto V, also known as GTA 5, is one of the most popular and important video games ever made. The game came out on September 17, 2013, for PlayStation 3 and Xbox 360. It has sold over 150 million copies around the world and has been ported to various platforms, including PlayStation 4, Xbox One, PC, PlayStation 5, and Xbox Series X|S.
GTA 5 is not only a masterpiece that has been praised by critics, but it has also become a cultural phenomenon that has given rise to many memes, parodies, arguments, and fan creations.
To celebrate the 10th anniversary of GTA 5, Rockstar Games has planned a number of events and new content for GTA Online, the multiplayer mode of the game that has kept millions of players hooked for years. Here are some of the things fans can look forward to at the 10th-anniversary party for GTA Online.
New Vehicles and Clothing Items
One of the best things about GTA Online is the huge number of cars and clothes that players can change and show off. For the 10th anniversary event, Rockstar Games has been hinting at some new characters that will join the already amazing cast. These things are:
The Bravado Hotring Hellfire is a fast car that looks like the GTA Vice City Hotring Sabre.
The Vulcar Nebula Turbo is a classic racing car that players can win for free by coming in first two days in a row in the LS Car Meet Series.
The Pegassi Weaponized Ignus is a racecar with a built-in flamethrower that players of the Xbox Series X|S and PlayStation 5 can test-drive at any HSW-eligible vehicle.
This month, GTA+ users can get the Annis Apocalypse ZR380 for free. It is a modified sports car with armor and guns.
The Premium Deluxe Motorsports and Luxury Autos Showroom sells the Annis 300R, a sleek sports car.
The same store also sells muscle cars like the Declasse Tahoma Coupe.
Another sports car you can buy from the store is the Dinka Jester RR.
The Ocelot Virtue is a supercar that you can also buy in a store.
The Enus Super Diamond is a luxury car that you can try out at the LS Car Meet on the Test Track.
The Weeny Issi Rally is an SUV that can be bought at the store or driven for a test drive at the Test Track.
The Dinka Kanjo SJ is a coupe that you can buy at the showroom or try driving at the Try Track.
The Weeny Dynasty is a classic sports car that you can buy at the showroom or try driving at the try Track.
Also, read the tweet below to get a deeper understanding:
#GTAV Anniversary Clothing

An additional item only available on PS5 / XSX
– You Own Los Santos Hoodie

All items may not be awarded at the same time.#GTAOnline pic.twitter.com/VOn46cmOwQ

— Tez2 (@TezFunz2) September 12, 2023
In honor of the 10th anniversary of GTA 5 and the 25th anniversary of Rockstar Games, players can also look forward to some new clothes items. These things are:
On September 14, players can get anniversary clothes in GTA Online if they log in and play for about 30 minutes. Some of these shirts will be sold in the Rockstar Anniversary area of stores.
This month, GTA+ members can get the free Anodized Burgundy Pearl, Dark Holographic Chameleon Wheel Paints, Soft Pink Pearl Chameleon Paint, Soft Pink The Fist Fury Outfit (Female), Love Fist Tee, and Love Fist Short-Sleeve ShirtPearl Chameleon Paint.
Double Rewards and Discounts
The 10th anniversary of GTA 5 can also be celebrated by making and saving more money in GTA Online. During the event, players can get double rewards and discounts, as stated by Rockstar Games. These things are:
When you rob armored cars, you get double the GTA$ and RP.
This week, the Arena War Series gives you double GTA$, RP, and AP, which adds up to 4X.
Motor Wars gives you double GTA$ and RP.
Junk Energy Skydives give you twice as much GTA$ and RP.
When you finish an Acid Lab Sell Mission, you get twice as much GTA$ and RP.
Upgrades and changes to Acid Lab are 40% off.
MTL Brickade 6×6 (Service) is 40% off.
Benefactor SM722 (Sports) is 40% off.
Overflood Entity XF (Super) is on sale for 40% off.
Dinka Kanjo SJ (Coupe) is 40% off.
The Vapid Apocalypse Dominator (Muscle) is 40% off.
Vapid Future Shock Dominator (Muscle) is 40% off.
Vapid Nightmare Dominator (Muscle) is 40% off.
Vapid Dominator (Muscle) is 40% off.
Weeny Issi Rally (SUV) is 30% off.
Weeny Dynasty (Sports Classics) is on sale for 50% off.
Buckingham Valkyrie (Helicopter) is on sale for 50% less.
Service Carbine, Railgun, Flare Gun, Grenade Launcher, Sniper Rifle, Vintage Pistol, Pool Cue,
Grenades, Proximity Mines, and Armor are all 20% off.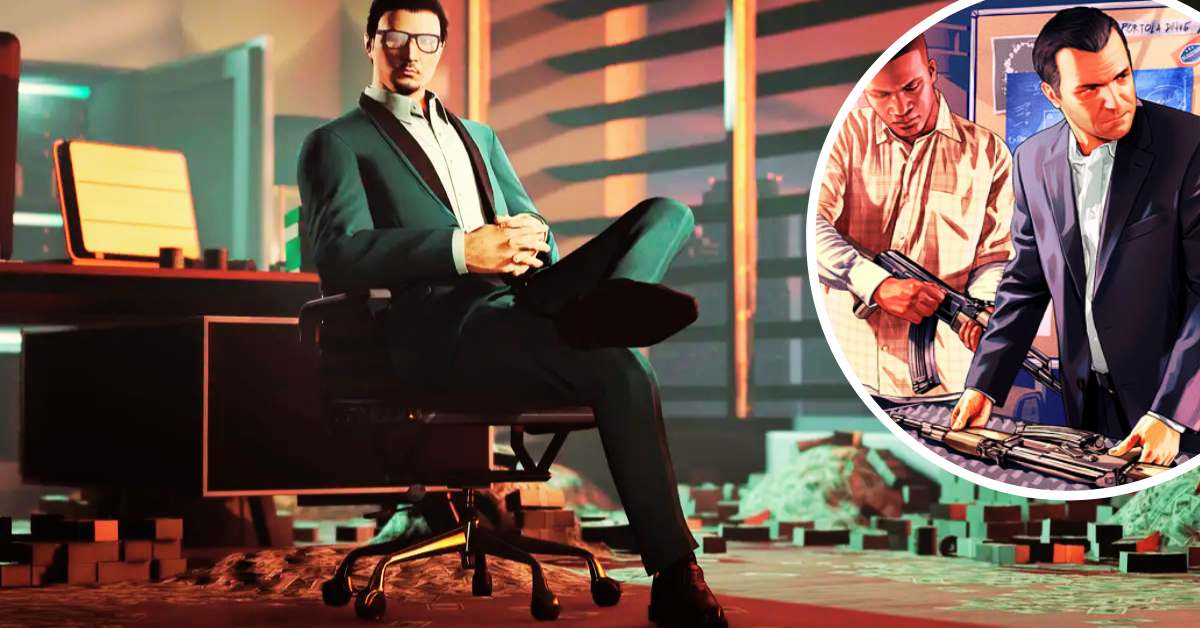 GTA 6 Announcement?
Fans probably want to hear the official news about GTA 6, the next game in the Grand Theft Auto series, the most from the 10th anniversary of GTA 5. For years, there have been many reports and leaks about GTA 6, but Rockstar Games hasn't said anything about it. But new hints from Take-Two Interactive, the company that owns Rockstar Games, suggest that GTA 6 might come out sooner than expected.
In its most recent earnings call, Take-Two said that it hopes to put out 62 new games between fiscal years 2022 and 2024. There are four "immersive core" games on this list, which are probably AAA games from Rockstar Games or other big companies.
Some experts think that one of these games could be GTA 6, which would mean that it could come out between the end of 2024 and the beginning of 2025.
If this is true, Rockstar Games might soon announce GTA 6, and what better time than the 10th anniversary of GTA 5? Fans are eagerly waiting for any news or hints about GTA 6 from Rockstar Games, and the anniversary event could be the perfect chance to surprise and delight them.
Conclusion
The 10th anniversary of GTA 5 is a big deal that should be marked by both Rockstar Games and fans. The game has been a big hit and a part of the culture for ten years, and it doesn't look like it's going to stop any time soon.
The GTA Online 10th anniversary event will give players new material, rewards, and discounts, and maybe even a sneak peek at what's to come for the series. Whether you've played GTA Online before or not, you won't want to miss this.