In 2018, the anime The Goblin Slayer showed how harsh and cruel the dark fantasy world it takes place in can be. The story is based on the light novel by Kumo Kagyu. It is about a man named "Goblin Slayer," whose only goal is to eliminate all goblins. Thanks to its action, characters, and story, Goblin Slayer had more to offer than just a simple plot.
At first, Goblin Slayer's light novel was well-liked, and the "This Light Novel Is Amazing" guidebook gave it fifth place in its category. Fans are excited to see the second season because the first season did a great job adapting the source material. Here's what you should know about Goblin Slayer: Season 2 if you're one of those fans. Goblin Slayer 2: Is It Officially Renewed Or Cancelled?
Goblin Slayer 2: Is It Officially Renewed Or Cancelled?
The long-awaited second season of the anime show Goblin Slayer has been announced on the show's official Twitter account, and a key image has just been released. Even though there isn't a full-length trailer for the new season yet, a sneak peek has been made available.
/
TVアニメ『ゴブリンスレイヤーⅡ』
2023年放送決定!!
\

ティザーPV公開!!
キャスト・スタッフ情報解禁!!
第2期へ向けた意気込みコメント到着!!

アニメ公式サイト:https://t.co/2cZYS0ijT2#ゴブスレ pic.twitter.com/7W8YRs3aMM

— 「ゴブリンスレイヤー」/ Goblin Slayer公式 (@GoblinSlayer_GA) January 5, 2023
Goblin Slayer 2: Released Date
The Twitter post clarified that the new season would come out this year. Unfortunately, the studio hasn't said when the season will come out, but it's thought it will come out later this year.
Goblin Slayer 2: Cast
Some well-known names in the business do the voices in the show, and they will likely return for the next season. The show's main characters and the voice actors who play them are as follows:
Goblin Slayer: Yūichirō Umehara
Priestess: Yui Ogura
Cow Girl: Yuka Iguchi
Guild Girl: Maaya Uchida
High Elf Archer: Nao Tōyama
Dwarf Shaman: Yuichi Nakamura
Lizard Priest: Tomokazu Sugita
Witch: Yōko Hikasa
Spearman: Yoshitsugu Matsuoka
Sword Maiden: Aya Endō
Noble Fencer: Sumire Uesaka
Which Studio Is Making Goblin Slayer Season 2?
Studio White Fox, responsible for making the show's first season and the movie Goblin's Crown, will no longer be in order. As a result, the animation studio Lidenfilms will make the new season. The latter produces famous anime shows like Tokyo Revengers, Berserk, Cells at Work!, Code Black, and more. Lidenfilms is also in charge of the Rurouni Kenshin remake in 2023.
Where To Watch Goblin Slayer 2
The second season of the anime Goblin Slayer has been eagerly anticipated. Fans can't wait to find out where to watch the following season.
So far, Goblin Slayer's second season has not been shown. There is no confirmed information about where it will be streamable.
Goblin Slayer Season 2 will be available on popular anime streaming sites like Crunchyroll and Amazon Prime Video. The first season of the anime has already been poured on these sites.
Fans can also expect to be able to watch the series on other streaming services, such as Netflix, Disney Plus, and Hi dive. It will depend on the agreements for licensing and where you live.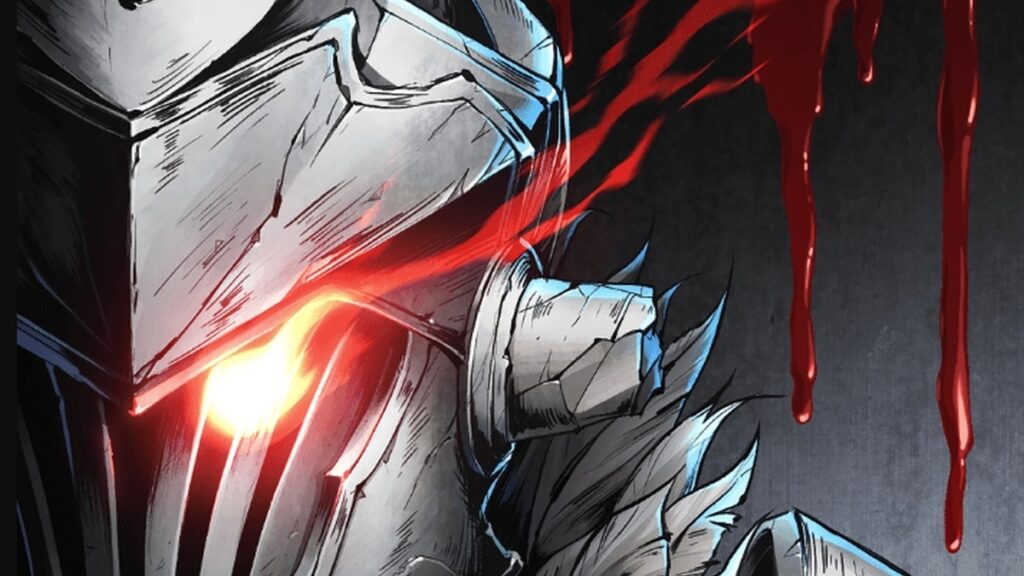 Goblin Slayer 2: Trailer
There is not yet a full trailer for Season 2 of Goblin Slayer. But once it's out, we'll share it with you immediately. In the meantime, Ga Bunko has put out a teaser for the next season of Goblin Slayer. Check out the teaser below to get a taste of what's to come.
Read More
Be Entertained and informed with the latest news at techeducation.com! From the hottest trends to the most breaking news. And Also, Follow us on social media: Facebook, Pinterest, Twitter, and Linkedin. And be part of the movement! Share your thoughts, ideas, and opinions with us.