A civil complaint filed against McDonald's and one of its franchisees in South Florida claimed that "dangerously hot" chicken nuggets from a Happy Meal burnt a youngster, but the jury reached a divided finding, as reported by CNN.
The TV station said that a jury found McDonald's and franchise owner Upchurch Foods responsible on Thursday for failing to adequately warn or offer reasonable instructions regarding the potential injury from the heated McNuggets distributed at a drive-thru in Tamarac, Florida. Only Upchurch Foods, however, was determined to have been careless. The jury also concluded that there was no breach of implied guarantee and no inherent flaw in releasing McNuggets to the public.
Here is the tweet about the Florida Jurry verdict McDonald's is partially responsible for child burn from chicken nugget
Florida jury finds McDonald's partially liable after girl suffered burns from chicken nugget https://t.co/nrCr0rdeD8 pic.twitter.com/fJpRupcmIh

— Daily Mail U.K. (@DailyMailUK) May 12, 2023
McDonald's and Upchurch Foods are the targets of this lawsuit, which was filed in 2019. The jury in Fort Lauderdale found both parents partially responsible for their daughter's burns after a plate of hot chicken nuggets fell onto her lap.
According to the lawsuit, Holmes purchased the Happy Meal at the drive-thru, paid for it, and then left. The law firm representing the plaintiffs claims that the nugget fell and became wedged between the plaintiff's 4-year-old daughter's thigh and the car seat.
The Chicken McNuggets inside of that Happy Meal was unreasonably and dangerously hot (in terms of temperature)," and caused her "skin and flesh around her thighs to burn," the complaint alleged, leaving her "disfigured and scarred.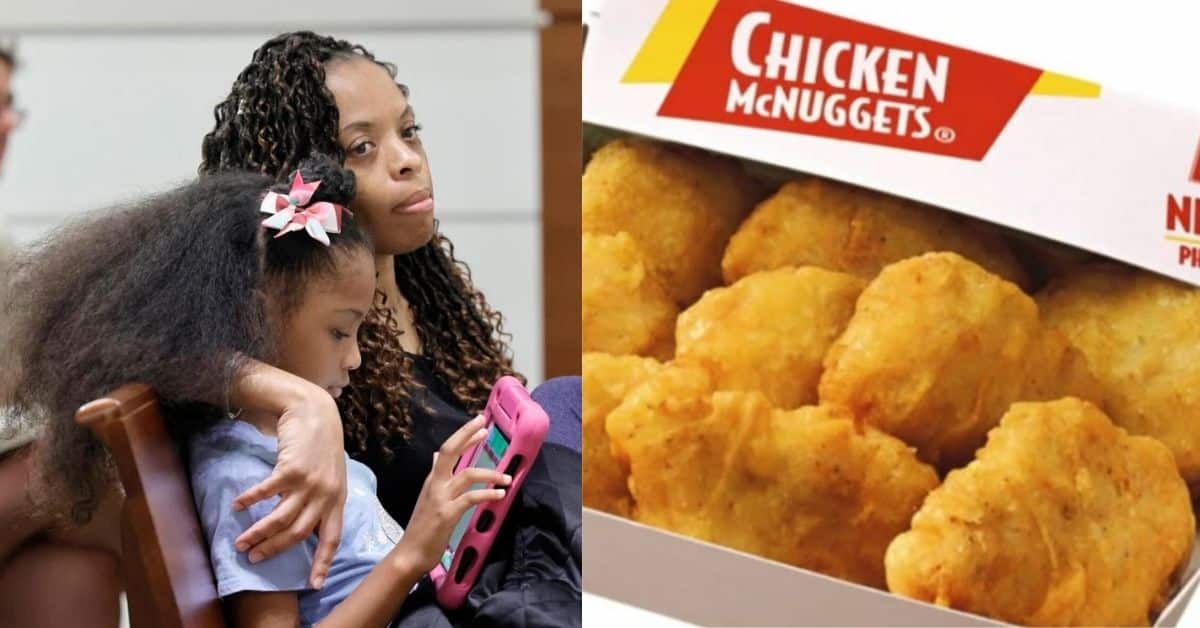 According to the complaint, the franchise had a responsibility to not sell the nuggets because they were "unfit for human handling," and it also had a duty to ensure that its personnel were properly taught and supervised.
In a blog post, Fischer Redavid, the plaintiff's legal team, announced that a new trial would be held to "determine the damages owed to our client."
The claim is similar to the one filed against McDonald's in the 1990s by a lady who received third-degree burns after spilling coffee on her lap. A judge and jury agreed with her that the coffee was excessively hot. According to Fischer Redavid, the plaintiff, in that case, was awarded about $3 million but eventually settled for less.
This is not the infamous Hot Coffee case; this is Olivia's case. She's an adorable, innocent child who was severely burned through no fault of her own.
McDonald's issued a statement calling it an "unfortunate incident" and saying they "respectfully disagree with the verdict." McDonald's argument claimed the restaurant chain was powerless to prevent damages and injuries.
"Our sympathies go out to this family for what occurred in this unfortunate incident, as we hold customer safety as one of our highest priorities," local McDonald's owner and operator, Brent Upchurch, said in a statement. "That's why our restaurant follows strict rules in accordance with food safety best practices when it comes to cooking and serving our menu items, including Chicken McNuggets."
Upchurch stated that the Tamarac store "did indeed follow" all necessary safety procedures.
In a statement, Fischer Redavid said that the decision "reflected the truth, the facts, and the law."
"We don't view this as a 'split verdict.' Two defendants went to trial, denying liability. A jury found both liable."