Elon Musk, CEO of Tesla, announced on Saturday that Twitter would have its content moderation council to oversee critical platform decisions.
Before that council meets, no significant content decisions or account reinstatements, according to the new owner of Twitter, will be made.
According to Musk, Twitter will create a content moderation council with many perspectives.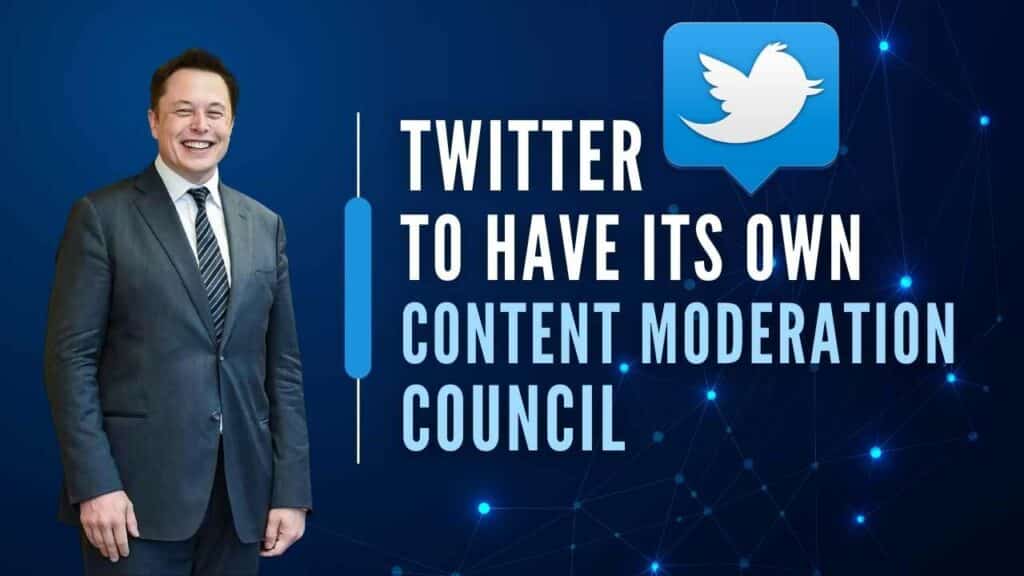 For the avoidance of doubt, he added, "We have not yet made any changes to Twitter's content moderation policies.
Musk wants to turn Twitter into a forum for free speech and has indicated that he would be open to allowing former US president Donald Trump to return.
Read More:
It now seems that the content moderation council will decide whether to reinstate banned accounts.
A similar Oversight Board governs Meta, which uses Facebook as its platform and makes moderation decisions.
According to a recent filing with the US Securities and Exchange Commission, Musk has taken the microblogging platform private. It will delist the company's stock from the New York Stock Exchange on November 8. (SEC).
On the same day as the US midterm elections, Twitter will delist.
Elon Musk says Twitter will create a diverse content moderation council | #nft #nfts https://t.co/sUHC7LioYY

— Ξ NEWSLAB.ETH (@newslab_eth) October 29, 2022
The SEC filing stated that the New York Stock Exchange intended to delist the entire class of the said securities from listing and registration on the Exchange at the start of trading on November 8, 2022.
Privately held businesses are not required to release quarterly performance reports to the public and are not as closely regulated.
Additionally, Musk will have more authority over Twitter.
After the current members resign, Twitter will probably elect a new board. For the time being, Musk will likely take over as Twitter's CEO.
Read More: