Demon Slayer is a manga series; it has been airing since February 2016 in Weekly Shōnen Jump. It comes under the Japanese shōnen manga series. Koyoharu Gotōge has written the manga, it has 19 volumes and currently, 26 Anime episodes have been released. Demon Slayer a.k.a  Kimetsu No Yaiba is a blend of Adventure, Dark Fantasy, and Martial Arts. Not to mention, the anime has received many positive reviews and responses. Demon Slayer is one of the best Dark Fantasy anime in the adventure genre. It has received many awards so far. Let us learn a bit further about this anime.
The plot turns around the main character Tanjiro Kamado, who makes money from selling wood to run their family needs. At one moment, he loses the entire family when a demon slaughters them. Later, he realizes that his sister Nezuko has turned into a demon. To protect his sister from other Demon Slayers and take vengeance on the demons he undergoes rigorous training. Finally, he becomes a Demon Slayer. Only one season has released so far. The second season might release soon in 2020. Due to the COVID-19 situation, there has been a delay in the release of many anime.
This might Interest you: Demon Slayer (Kimetsu No Yaiba) Season 2: Everything We Know So Far And Details You'd Have Missed!
Transformations in Characters: Demon Slayer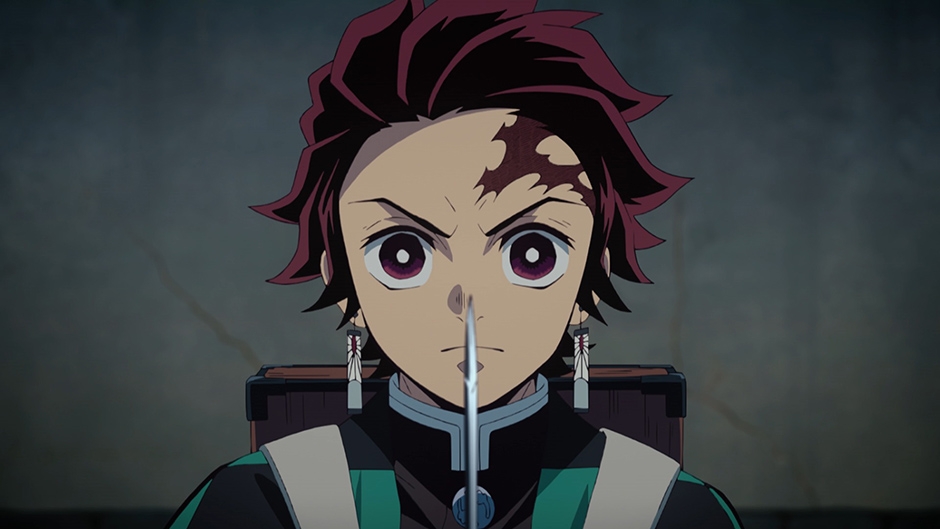 Demon Slayer features some of the best characters in the anime segment. Let us discuss some of the main characters of Demon Slayer;
Tanjiro Kamado:

He is a protagonist in the anime, Tanjro has an athletic appearance with ruffled, black hair with burgundy tips. He is very kind with a cheering face and he wears checkered, black-and-sea-foam-green haori over a white robe and black pants all the time. Tanjiro is so kind, that he even prays for the demon's soul to rest in peace. After he joins Demon Slayer Corps he becomes very strong and he is famous for his technique "Dance of the Fire God".
Nezuko Kamado: 

She's the sister of Tanjiro Kamado, a formerly Human. She turns into a demon after the attack by Muzan Kibutsuji. Nezuko is one of the main protagonists in the series. She is known for her cuteness. Nezuko sleeps a lot of time to reserve energy and keep away from hurting Humans. She is famous for her technique called "Exploding Blood".

Zenitsu Agatsuma: 

He is a member of the famous Demon Slayer Corps, He is a friend of Tanjiro. Zenitsu is my favorite character in the entire series. He always has scared eyes and gets scared of everything. Zenitsu is one of the main protagonists in the series. He always hits girls and asks them to marry him, which is kind of cute. Though he is a coward, he always wants to live up to the expectations others set up for him. Whenever he is too scared, he goes unconscious and attacks demons in the unconscious state. Unlike other characters, he doesn't have many breathing techniques. He is extremely powerful and he is famous for "Breath of Thunder Style".

Inosuke Hashibira:

He is a member of the famous Demon Slayer Corps, He is a friend of Tanjiro. He is very ruthless and angry all the time. Inosuke always wears a boar head and has swords. He is very short-tempered with a powerful muscular build. He has a hoarse toned voice. Inosuke is famous for his technique called "Breath of the Beast". He is also one of the main protagonists of the series.

Kibutsuji Muzan: 

He is an antagonist of the series. Kibutsuji features a pale skin with deadly sharp blue nails on his hands. He always wears a hat and has curly hair. Kibutsuji tries to merge among humans all the time. He has deadly red eyes with vertical pupils. He is the reason for turning Nezuko into a demon. cold-hearted, ruthless and exceptionally intelligent. Kibutsuji can change his form into a female.
Also read: Demon Slayer Season 2: Checkout Release Date, Cast, Plot And Every Last Update In This Article