The sequel to the 2019 film 'Knives Out,' titled 'Glass Onion: A Knives Out Mystery,' will be released in 2022, leaving fans wondering whether Daniel Craig's character is gay or not.
Daniel Craig, who plays the lead in Rian Johnson's latest movie, Glass Onion: A Knives Out Mystery, has talked about the sexuality of his character, Benoit Blanc.
Most people are happy to see Benoit back in action, but some are wondering if they will find out more about the character. The sequel is a great chance to show Benoit in a different light. Thankfully, Director Rian Johnson does that by telling us about Benoit's sexual orientation and relationship status.
So, Continue reading to find out, is Benoit Blanc, a gay man?
Is Daniel Craig's Character Gay?
Well, Daniel Craig is an English-American actor who became famous around the world for playing the secret agent James Bond in the film series.
Now, his knives-out character in the movie Benoit Blanc is making him more well-known.
As we said before, Rian Johnson made it easy for us to figure out Benoit blanc's sexuality by giving us an interview. So, Rian Johnson, who directed "Knives Out," has confirmed that the main character, Benoit Blanc, is gay.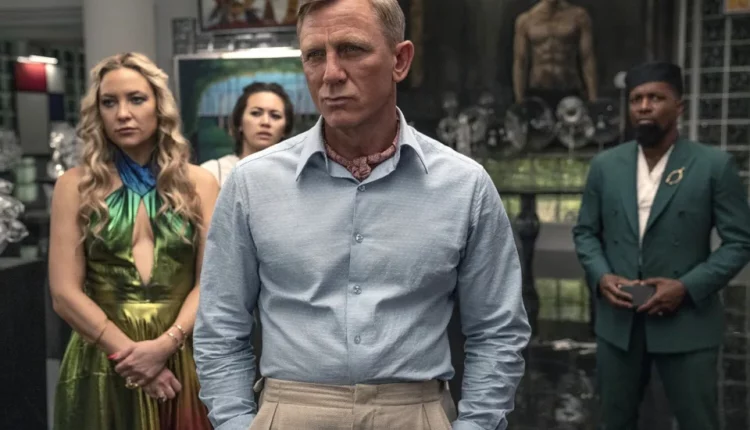 After a press screening at the London Film Festival in October, director Rian Johnson and actor Daniel Craig went to a press conference where they said that Craig's quirky detective is in a same-sex relationship.
Insider says that a scene in the sequel to Knives Out, Glass Onion: A Knives Out Mystery, shows that Blanc is living with a man. When asked at a press conference at the London Film Festival if this means the character is gay, Johnson said, "Yes, he obviously is."
Johnson also said, about the actor who makes a cameo as Blanc's lover, "And there's nobody in the world I can imagine in bringing me more joy for Benoit Blanc to be with."
Then Craig replied, "No spoilers [but] who wouldn't want to live with that person?"
Additionally, According to the director of Knives Out, Daniel Craig's character Benoit Blanc is a member of the LGBTQ community.
The Film "Knives Out 2" On Netflix
Glass Onion: A Knives Out Mystery starts streaming on Netflix on December 23. The trailer for the movie says that Blanc is going to Greece to solve his latest case, which involves a new group of strange people.
In Glass Onion: A Knives Out Mystery, Natasha Lyonne, Edward Norton, Janelle Monáe, Kathryn Hahn, Kate Hudson, Leslie Odom, Jr., and Dave Bautista play different characters.
Hugh Grant, Yo-Yo Ma, and the late Angela Lansbury and Stephen Sondheim are also listed as playing themselves. According to the distractify, Benoit's partner is played by the well-known English actor Hugh Grant.
Read More