The release date for Company of Heroes 3 is coming. It's been in the works for five years, so a few more months won't hurt. At first, we only knew about the Italian campaign, which had a new strategy map in the style of Total War, and the CoH development program, which had a lot to do with how the game has been made so far.
In a recent announcement, the release date for Company of Heroes 3 and vague plans for DLC for the game was also shared. The second campaign is a more traditional mission-only style.
Company Of Heroes 3 Release Date
The official release date for Company of Heroes 3 is November 17, 2022. It will be available on PCs through Steam.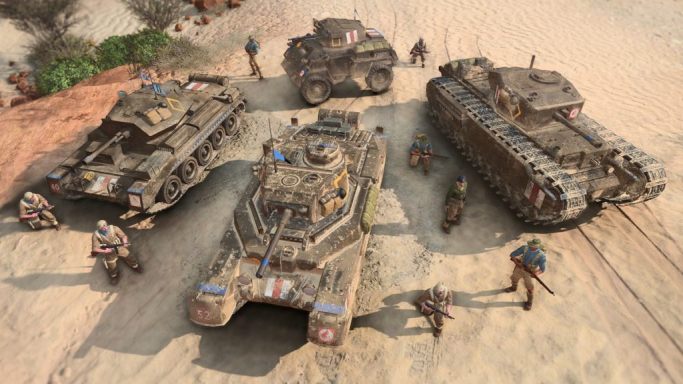 The official press release says that the game will have the "deepest single-player experience in the history of the franchise." At launch, four playable factions and two unique single-player experiences will be available: the Italian Dynamic Campaign and the North African Operation.
Company of Heroes 3 alpha
The third Company of Heroes 3 alpha is now available. It has a single mission called "Mission Alpha" from the North African campaign. If you played the first pre-alpha or the subsequent multiplayer alpha, you should already have the new build.
If not, the official website has information about how to sign up.
company of heroes 3 new mechanics
Company of Heroes 3 has a lot of new ways to play that are meant to make the RTS battles more interesting than ever. According to the press release, "players can enjoy new core gameplay innovations like side armor, enemy vehicle recovery, and vehicle-towing, which lets you move your hard-hitting artillery."
As the game's release date gets closer, it's likely that more information will be shared, so be sure to check back here often.
The plot of Company of Heroes 3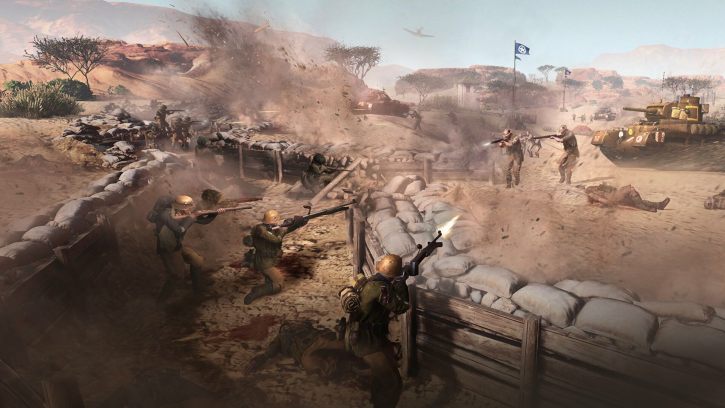 There are two campaigns: Italy and North Africa. Each can be played on its own, no matter what order the events happen. The Italian campaign uses Relic's new dynamic "strategic" layer, while the North African campaign is more traditional and focuses on the story and the mission. There is no campaign layer in the North African campaign.
At launch, there will be four factions: British and Commonwealth, American, German Wehrmacht, and German Afrika Korps. Other allied nations and Commonwealth forces will be shown through Battlegroups (which haven't been fully explained yet) and other in-game references. We don't know anything about mod tools, but Relic has said that it plans to add dedicated customization options to give players more control over skirmish battles. This could be the start of a mod scene if formal modding tools are added.
I won't lie, it all seems pretty cool. That's all you need to know about the release date of Company of Heroes 3. Check back later for more updates.
Company of Heroes 3 gameplay trailer
Is Company of Heroes 3 coming out?
Company of Heroes 3 is an upcoming real-time strategy game being made by Relic Entertainment and published by Sega for Microsoft Windows.
Company of Heroes 3
Release
November 17, 2022
Genre(s)
Real-time strategy
Mode(s)
Single-player, multiplayer
Can I continue to play Company of Heroes 3?
Fans were so excited about something earlier in the year that some even managed to change the build. You could be Germany, then. This new pre-alpha version is already available on PC.