The world was rocked by the news of Amy Winehouse's passing on this day in 2011. The singer, who was only 27 years old, was discovered dead in her Camden, North London, home. Alcohol poisoning was later found to be the cause of death.
Since Amy Winehouse passed away 11 years ago, her music has remained popular and is still being played by fans all over the world.
Read More:
A STAR GONE TOO SOON, WINEHOUSE
Winehouse was discovered dead in her Camden apartment on July 23, 2011. Alcohol poisoning was the cause of death because the singer's blood was found to contain 416mg of alcohol per deciliter, which was enough to put her into a comatose state.
"She voluntarily consumed alcohol, a deliberate act that took an unexpected turn in that it caused her death," the coroner, Dr. Shirley Radcliffe, said.
After Winehouse passed away, her family issued a statement in which they described themselves as "bereft" over the loss of "a wonderful daughter, sister, and niece."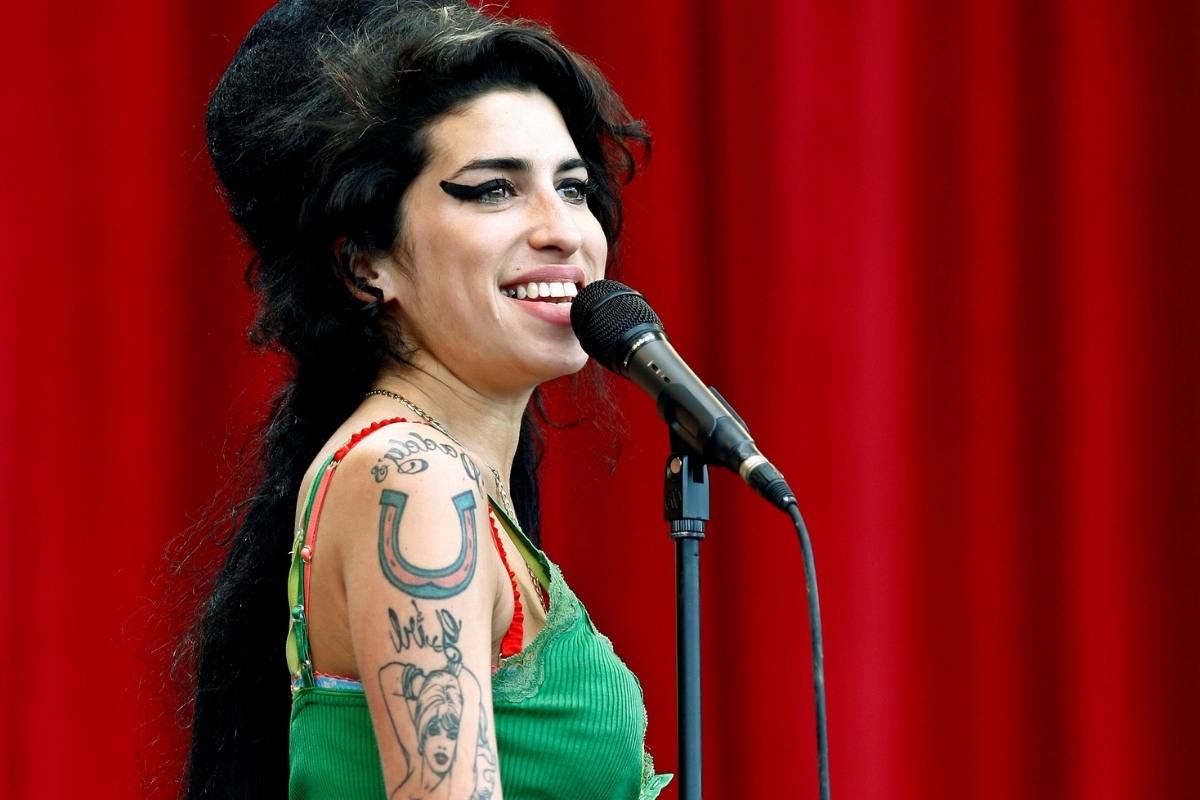 The public was aware of the Back to Black artist's drug and alcohol problems, which were brought to light in 2008 when The Sun published a video of her allegedly smoking crack out of a pipe.
Winehouse reportedly stopped using hard drugs in 2009 after divorcing Blake Fielder-Civil. Although her father claimed it was for drinking rather than drug use, she went to rehab that summer.
A PERSPECTIVE ON THE "27 CLUB"
The "27 Club" was more of a tragic series of coincidences that resulted in many of rock 'n' roll's biggest stars dying at the age of 27 than it was a club. The club includes members who passed away between 1969 and 1971, such as Jim Morrison, Janis Joplin, Brian Jones, and Jimi Hendrix.
The 27 Club became more widely known after Kurt Cobain's death in 1994, and after Amy Winehouse's passing in 2011, the cultural phenomenon received even more media attention.
Over the past few years, The 27 Club has been mentioned in both music and popular culture. The line "To everyone who sells me drugs: Don't mix it with that bulls**t, I'm hoping not to join the 27 Club" is from Mac Miller's 2015 song Brand Name. Miller passed away at the age of 26.
A song titled 27 from Fall Out Boy's 2008 album Folie à Deux made reference to the club and the risky lifestyle that many rock and roll musicians lead.
A study investigating whether "famous musicians are at an increased risk of death at age 27" was published in 2011 in the British Medical Journal. The study came to the conclusion that although fame "may increase the risk of death among musicians," this risk "is not limited" to those under the age of 27, the club is "unlikely to be a real phenomenon."
Remember Amy at her happiest, today and everyday.
23.07.11 🖤 pic.twitter.com/ilIF7sQKHO

— Amy Winehouse (@amywinehouse) July 23, 2022
11TH ANNIVERSARY OF THE TRAGIC DEATH OF WINEHOUSE
Fans have taken to the internet to share their favourite Winehouse memories as the 11th anniversary of her passing approaches. Remember Amy at her happiest, today and every day, read the caption of a nostalgic black and white photo posted by the singer's official Twitter account.
Only two weeks ago, it was announced that Sam Taylor-Johnson would be helming the Back to Black biopic about Winehouse. The movie will be made by Studiocanal, and Matt Greenhalgh wrote the script. According to reports, Mitch Winehouse, Amy Winehouse's father, is fully behind the biopic.