Since his long-term relationship with Lady Gaga ended in 2016, Taylor Kinney of Chicago Fire hasn't said much about who he's dating. All of that changed in March 2022, when he made it clear on Instagram that he was dating his new girlfriend. Fans were dying to know who the woman in the picture was after the actor posted a picture of her. Who does Taylor Kinney now date?
Who Is Taylor Kinney Dating In 2022? She Is On The Tv Show "Chicago Fire." Ashley Cruger Is His New Girl Friend.
Taylor showed up at a charity event in Utah with his new girlfriend, Ashley Cruger, on his arm a month after he posted a picture of her on social media. And if there was any doubt about whether or not they were serious, their public displays of affection on camera show that they are very much in love.
Fans think that Taylor and Ashley have been dating since the fall of 2021, but no one knows for sure. Ashley keeps her personal life out of the spotlight, just like her boyfriend does. However, we can say for sure that she works as a model. Ashley is currently signed with the BMG modeling agency. Her portfolio is listed under women's lifestyle models in Chicago. Taylor also films Chicago Fire in the Windy City, so it's likely that she lives there most of the time.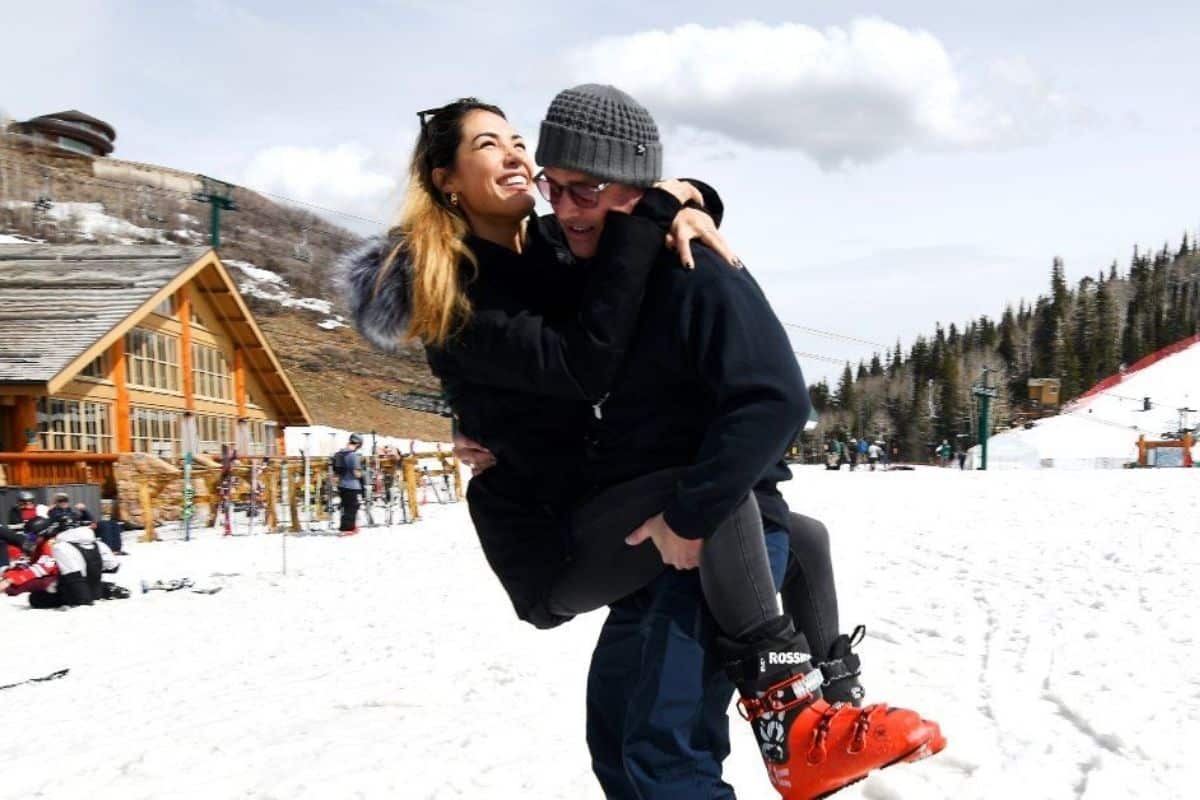 Since 2019, when he was seen kissing a woman he didn't know at the Columbia Kettleworks Taproom in Pennsylvania, the Chicago Fire actor hasn't been linked to anyone romantically. "Taylor grew up around here in Lancaster, so we see him now and then," a source told the Daily Mail before.
"I know some of the people he knows, but I don't know who the woman is," they said. "He started kissing her right away. She seemed to be having a good time."
Taylor may have kept that date quiet, but his love life hasn't always been a secret. After all, he dated one of the most famous people in the world during one of his first public relationships.
In 2011, Taylor Kinney And Lady Gaga Began Seeing Each Other.
In 2011, there were rumors that Taylor and Lady Gaga were dating, and they eventually came out and said they were. Even after that, though, they didn't walk the red carpet together for a few more years.
In 2015, on Valentine's Day, they got engaged after dating for more than three years. But a year later, they decided to end their relationship. Gaga has moved on to other relationships since then, but she still cares a lot about her ex-fiancé.
In August 2017, a source told Us Weekly, "Gaga and Taylor Kinney are still very close, but they are just friends." "Gaga and Taylor talk or text every day and meet up when they're in the same city, but nothing romantic is happening between them."
In a 2016 interview with Howard Stern, Gaga also talked about why they broke up. She said at the time, "It's just how life changes. We all go through different stages, and we're all interested in different things." "To be fair, I think it's pretty f–king cool that Taylor has always been very loving and supportive of my creative changes over the years, no matter what they were."