Are you sick of seeing scratches on your precious MacBook Air M2? With the help of a good screen cover, you can get rid of those annoying marks. In this article, we show you the 7 best screen covers that will keep the display on your MacBook Air M2 from getting scuffed or damaged.
This article is all about that. In this piece, we'll look at some of the best screen protectors on the market and help you decide which one is best for you.
We'll look at things like price, material, features, and customer reviews to help you find the best screen cover for your needs. Please keep in mind that we've talked about choices for both the 13.6-inch and 15.3-inch MacBook Air. But before you do that, you might want to look at the following:
Introducing the Finest 13-Inch Display Protectors
1. Protect Your Screen With Supershieldz
Japanese PET film is used in the production of the Supershieldz Screen Protector for the 13-inch MacBook Air M2. This guarantees that the film will be completely see-through once it's been applied. There's also an anti-glare coating that makes the screen more legible in direct sunlight.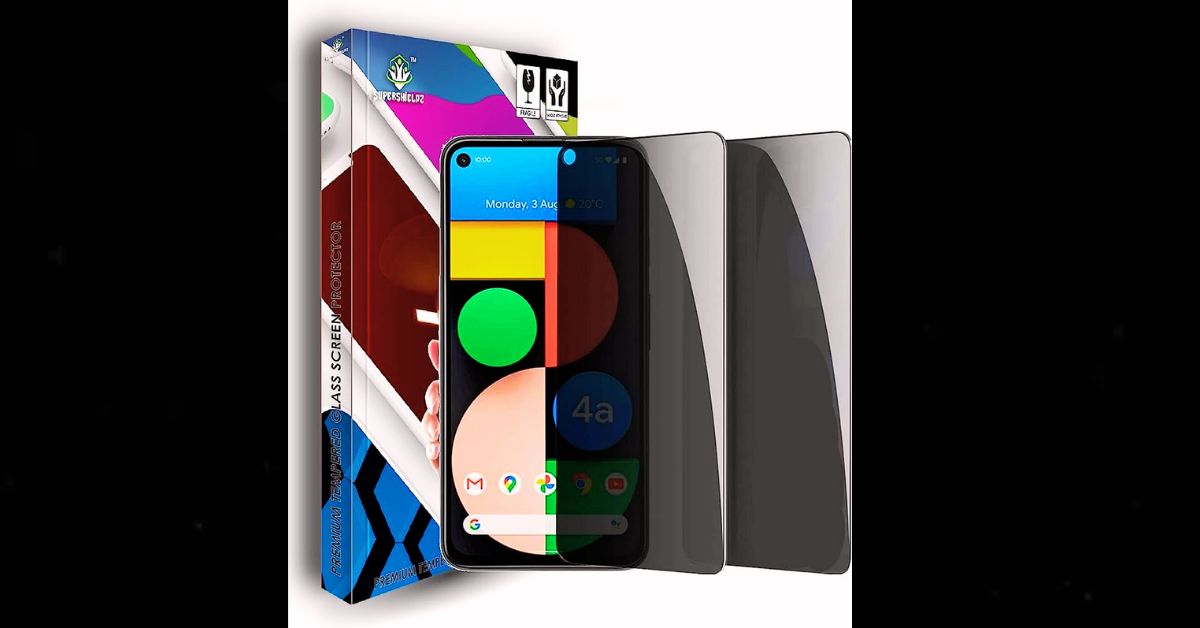 The screen protector for the MacBook Air M2 is simple to apply and a perfect fit for the device's screen. Furthermore, when it is taken off, it leaves no trace behind. However, some buyers note that air bubbles were an issue when installing the screen protector. However, individual results may differ.
2. The Filmext Anti-blue Light Screen Protector
The filter in the FILMEXT Anti Blue Light Screen Protector blocks 69.7 percent of blue light. The reduced eye strain should allow for a more restful night's sleep. The screen protector also has an anti-glare coating to cut down on annoying lift reflections.
This is really important so that you don't strain your eyes when reading on the screen. It also performs admirably whether you're inside a building with artificial lighting or outside in natural light.
The company also guarantees a smooth, bubble-free setup. The screen protector is given a striking black border. And if testimonials are any indication, setting it up is a breeze as well.
Keep in mind that the F FORITO screen protector is a cheaper option if you're looking for one. It costs less than FILMEXT's rival, however, provides the same level of protection from blue light and is sold in pairs.
3. Magnetic Privacy Screen Sightpro
Because of its magnetic connections, setting up the SightPro Magnetic Privacy Screen is a breeze. Simply line up the screen protector with your MacBook's screen, and the magnets will attach themselves. The screen protector is detachable and re-attachable at your convenience.
Keep in mind that your MacBook Air M2 won't be able to close properly once you apply the privacy screen protector. Instead, there will be a tiny separation between the laptop's lid and its underside. However, the MacBook will still go into hibernation mode after a while. Therefore, sacrificing battery life is unnecessary.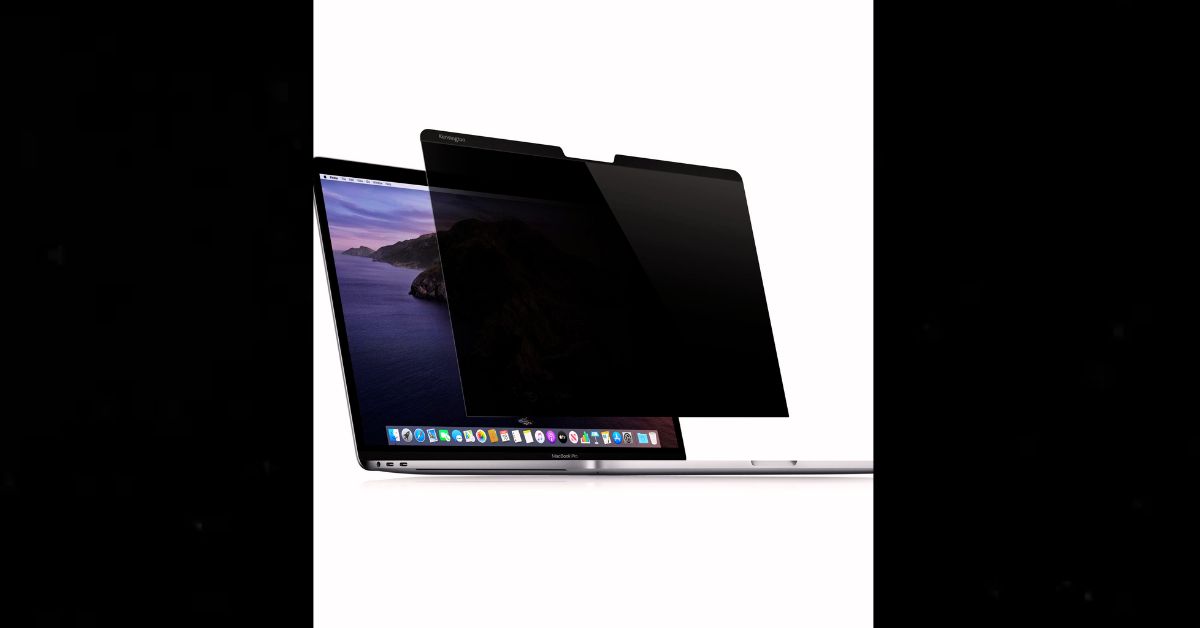 Regarding secrecy, SightPro's Privacy Screen has a film filter with multiple layers that completely obscures the screen from the side. However, the content on the screen will still be legible to the person gazing at it straight on. The screen protector is, of course, a tempting add-on, especially if you plan on using your MacBook in the office.
4. Glas.tr Slim Screen Protector With Spigen Tempering
Spigen is well-known for producing premium laptop cases and smartphone screen protectors. With a hardness rating of 9H, the Spigen Tempered Glass Screen Protector for the MacBook Air M2 is extremely resilient against scratches and drops.
However, its thickness is only 0.33mm. That's why it has the same problem as the SightPro Magnetic Privacy Screen Protector: it can't be used with a magnetic screen. To wit, the screen protector prevents full closure of the lid. However, it is simple to apply to your laptop's screen and does not cause bubbles.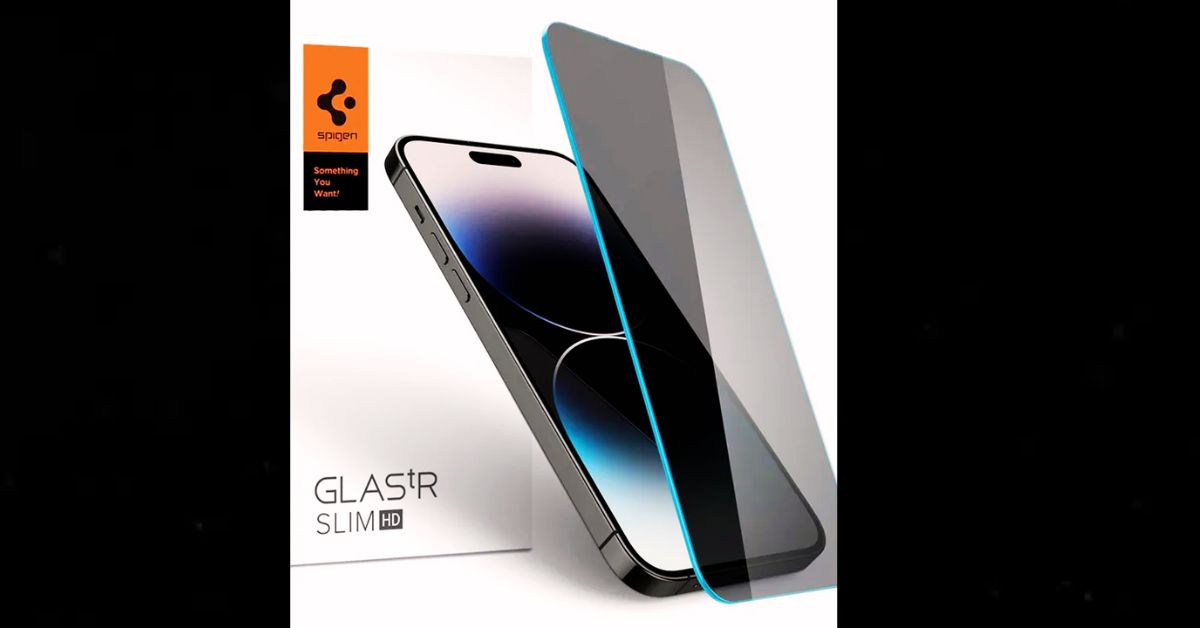 The Spigen Glas. tR Slim has a glossy appearance, making it stand out from the crowd of matte screen protectors. Overall, if you need a tough screen protector, Spigen's solution is a good choice.
If you want to be up-to-date on the technology around Apple gadgets, then click on the links that are provided below to access the past discussions we've had on various topics related to Apple products, including their uses, facts, and updates:
The Top Screen Protectors for 15-Inch MacBook Air M2!
1. Supershieldz Screen Protector
The Supershieldz 15-inch MacBook Air M2 Screen Protector is available in a matte finish. This means the screen protector will be less sensitive to fingerprints and smudges. It reduces glare, which is a nice bonus. That means your MacBook is equally at home in the dark as it is in the light.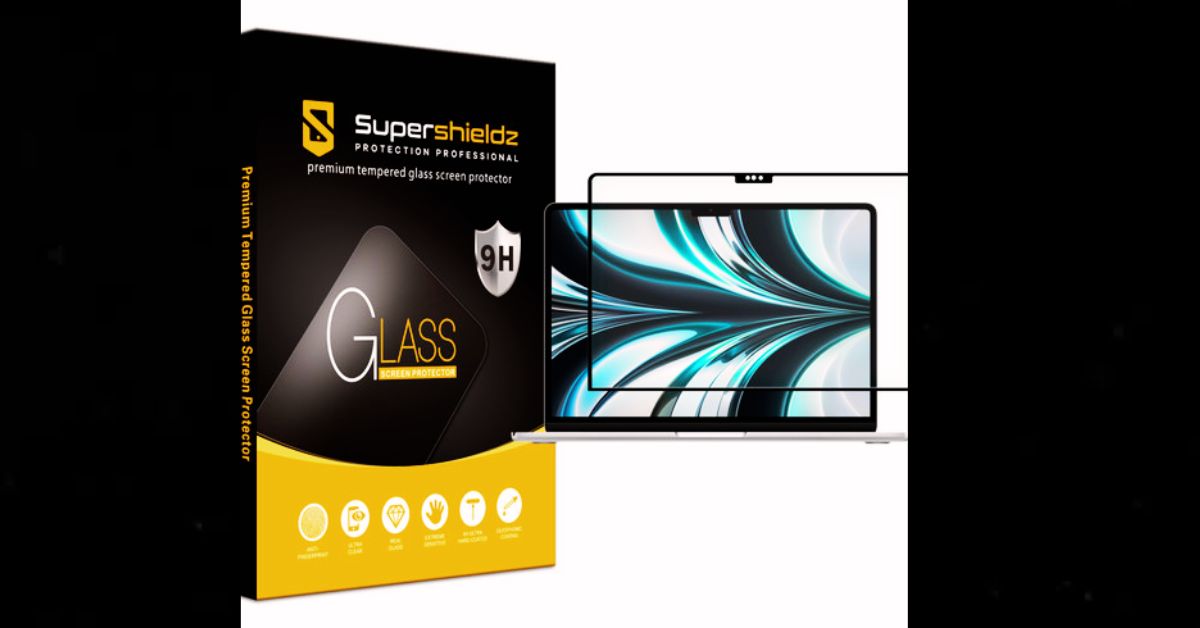 Supershieldz insists that its screen protector for the 13-inch model is just as simple to install. In addition, the manufacturer emphasizes that the removed device leaves no trace. The Supershieldz Screen Protector is appealing since it comes with a bonus set of three screen guards in the retail package.
2. Antogoo Screen Protector for the Eyes
In contrast to tempered glass, the ANTOGOO Eye Protection Screen Protector is manufactured from premium PET Plastic. Its hardness rating of 5H is higher than that of the majority of similar items on the market.
Additionally, the screen protector has a matte texture to prevent fingerprint smudges. The top layer also features an anti-glare coating. The manufacturer guarantees a bubble-free application of the screen protector.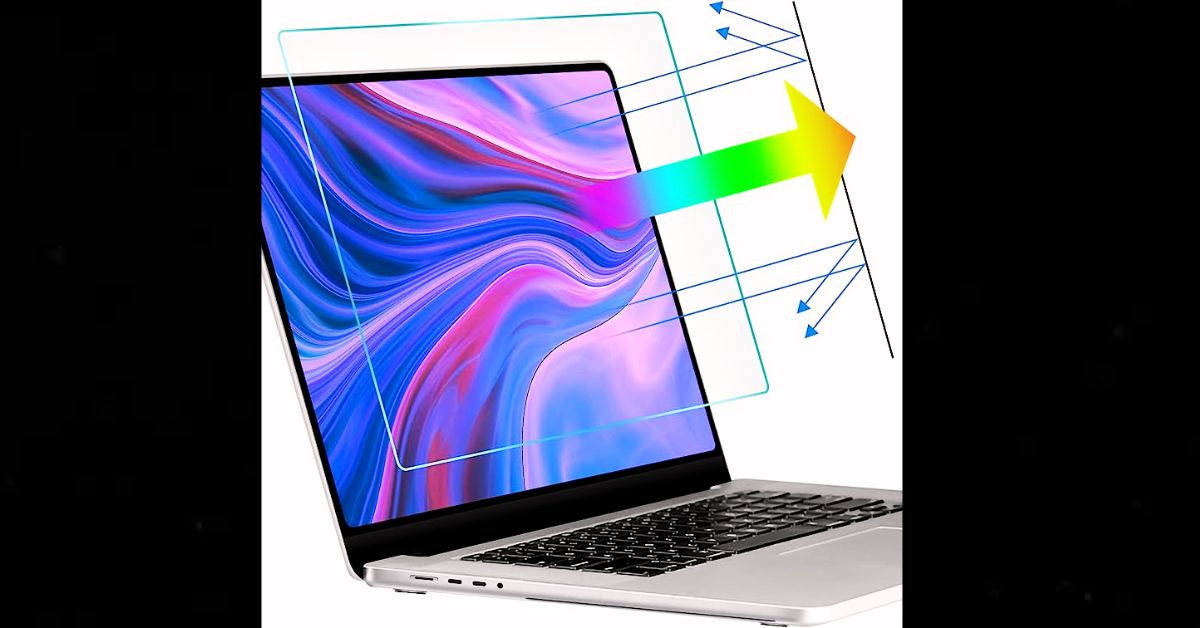 It should be noted that some consumers have complained that the screen protector dulled the color of their display. If you're just doing some light web surfing or document editing, this shouldn't be a problem. You may want to look elsewhere, though, if you need to do anything creative like editing photos.
3. The Privacy Shield by PYS
The PYS Privacy Screen Shield for MacBook Air 15.3 Inch is custom-made to fit snugly within the bezel of your laptop. And it cuts the field of view down to about 30 degrees. As a result, you'll be able to see your screen clearly. However, the others around you will just see a blank black screen.
The screen guard's main benefit is an increase in privacy, but it also has other uses. For example, the PYS Shield blocks both ultraviolet (UV) and blue light (Blue Ray). As a result, you'll put less strain on your eyes and feel better after long periods of use.
The PYS Privacy Screen Shield is another magnetic screen that works similarly to the SightPro. Therefore, you can skip the glue. Ultimately, PSY's product is the most effective privacy screen protector for your 15-inch MacBook Air M2.
Find out a lot of interesting things! If you found this article helpful, you might want to add "thetecheducation.com" to your bookmarks so you can find even more useful information there.