Zoe Colletti was born in the Netherlands in 2001. She is known for her parts in movies like A Boy Called Christmas, Scary Stories to Tell in the Dark, Wildlife, and many others. She started out as a model before going into the entertainment business in Hollywood.
Zoe is a great actress, but she is also a singer, a social media influencer, a model, and a TV figure. And in this post, we gonna talk about her boyfriend and her relationship with him. So keep reading to get in detailed information.
Zoe Colletti's boyfriend
While Zoe Colletti is well-known for her ability in front of the camera, her boyfriend has built a reputation for himself as a social media star turned boxer. The couple has been d@ting for four years and often documents their relationship on social media.
Since she rose to stardom as an actor, Zoe Colletti's boyfriend has piqued the interest of admirers. The "Annie" actress has been in a love relationship with social media sensation turned boxer Nicholai Perrett for years.
The young pair have been encouraging of one another's careers. Zoe Colletti expressed her support for her partner in the Instagram comments area following his boxing debut, and the actress has raved about her romance during interviews and frequently photographs her and her boyfriend's romantic moments on social media. One of their posts is given below.
View this post on Instagram
Zoe Colletti's Boyfriend Is A Boxer
Perrett is of Australian heritage but was born on September 29, 2001, in Singapore. Colletti's partner, on the other hand, moved to Sweden in 2014 to finish his studies. Perrett is presently living in Los Angeles, California, and has amassed millions of fans on his YouTube channel, which he launched on September 26, 2018.
Colletti's partner is a TikToker who has recently joined the current wave of social media stars dabbling in boxing. He made his MF & DAZN: X Series debut this year, going toe-to-toe with British boxer Jay Swingler at the Telford International Centre in England.
View this post on Instagram
You might also want to read about, some other most searched boyfriends in a while:
Zoe Colletti's Boyfriend Assists Her In Script Practice Of "Boo, Bitch"
Colletti said in an interview that she had missed her senior prom because of the pandemic. She did, however, reveal that her boyfriend and mother surprised her with a heartfelt make-shift prom. "They both planned it for me while we were in quarantine, so I could get my senior prom," the actress said.
Colletti went on to say that Perrett helped her career by acting as a script reader for her audition for "Boo, Bitch." While the duo was practicing their lines, they ended up using Colletti's favorite acronym from one of her character's sequences. She revealed:
"It's funny because my boyfriend was my reader when I did my audition, and in one scene we go, 'TBBH.' And [now], me and my boyfriend say 'TBBH' all the time — 'to be brutally honest.' I say that to my boyfriend to let him down easy — you know, like, 'To be brutally honest, you suck.'"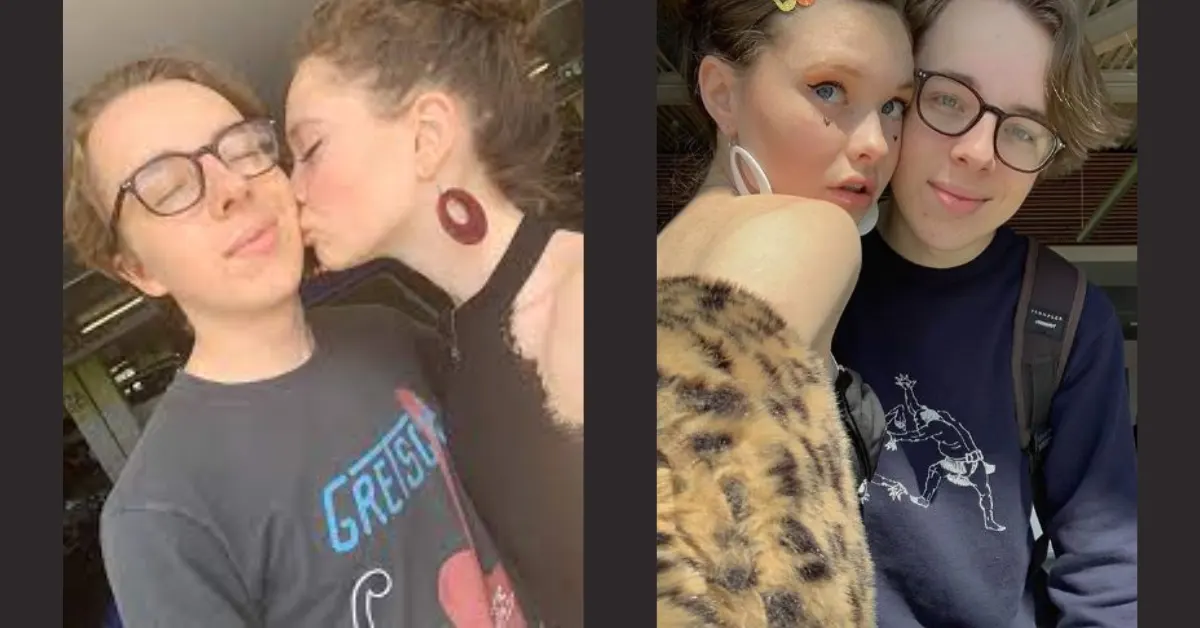 Conclusion: Zoe Colletti, a skilled actress, is d@ting social media star turned-boxer, Nicholai Perrett. The four-year-old pair posts romantic moments on social media. They're close and support each other's careers. Australian TikToker Perrett has started boxing and has a large YouTube following. He helps Colletti practice scripts, personalizing her profession. Their love and support make them an amazing pair.
Thank you for reading! We hope you'll bookmark Thetecheducation.com and come back for more great content.