The outburst of the coronavirus has caused many significant and unique changes in the ways we used to work. Almost every office-based company had to switch to remote working.
Working from home is a challenging option and comes with a lot of unique challenges. It is extremely important to retain the same focus and productivity as in the office. Maintaining the same workstation-like office space is our primary goal.
In order to achieve this goal, you can add two or more laptop monitor extenders to solve a lot of your problems, and a laptop monitor extender from Mobile Pixels is the best option for instance health issues, productivity, and so on. Adding a laptop monitor extender will hugely benefit from it, giving you a sense of normality to your working day.
It will take a week or two to adjust from one screen to multiple, and you will wonder how to use it during this period. But this upgrade will improve your productivity while remote working. It will not only increase your productivity but also help you overcome the struggle with motivation and focus and helps to boost them up.
Benefits of Adding a Laptop Monitor Extender When Working from Home
A portable laptop monitor extender is the same as a desktop monitor but with some more benefits. It is the solution to the problems you have to face while working from home, including retaining focus and reducing the time needed to complete a specific task.
It will make your work faster and easier by using multiple programs simultaneously. You don't have to switch between the windows now. You can put the second program on the other screen, which will result in a reduction of clicks with faster workflow.
Keep reading this article to know the benefits of installing a laptop monitor extender if you are a remote worker:
Improvement in Productivity
A most significant benefit of a monitor extender is improvement in productivity. Compared to one monitor or laptop, you will be able to work more efficiently without switching and closing the tabs over and over.
Dual monitoring also helps us to maintain our focus. In remote working, it is very easy to get distracted, but monitor extenders can help you to maintain constant focus and motivate you throughout the day. You can increase your productivity by opening your email inbox from your office on one screen while conveniently doing your work on the other screen.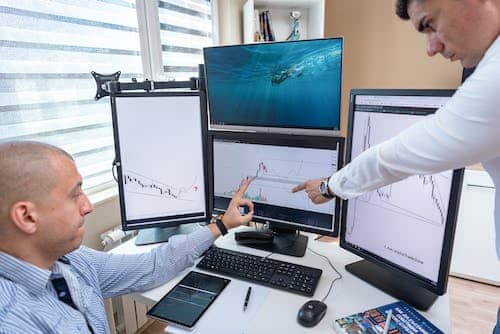 Meetings with a Professional Touch
If you want to do professional work from home, then installing a laptop monitor extender will be your best decision. You can have your own presentation display for online meetings. You can even prepare professional and interactive presentations for your virtual meetings.
You can even produce content without having any annoyance with managing multiple tasks on the same screen. It will surely make your remote working comfortable, along with professional touch in all your work.
If you are a photographer or video editor and you work in your home, then multiple screens should be your need. You can benefit yourself by having multiple screens at the same time.
A photographer can focus on the image on one screen while editing it on the other. Even it's beneficial for those who do coding by having multiple programming displays on different screens.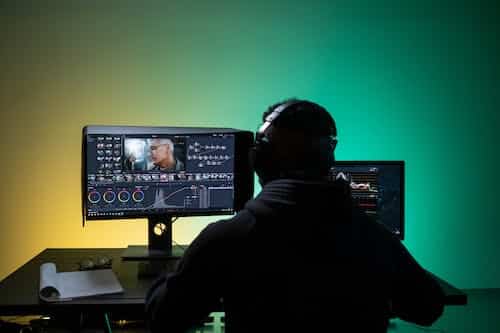 Better Communication with Team Members
The benefits of laptop monitor extenders don't stop here. Through it, you can also improve your communication with your colleagues and team members. In remote working, video conferences are the only way to communicate with the team or client.
Dual or more monitors will help you to deal with the notes and documents on one screen while having a video conference on the other screen.
A monitor extender also improves communication and creativity levels as you can share your ideas and thoughts on one screen while working on it on the other.
Bottom Line
If you haven't used laptop monitor extenders yet then this is the best time to give it a try. It will surely boost your productivity and efficiency while working from home. Its multi-tasking property will ease your copy-pasting work and make it painless for you.
It creates a pleasant and focused environment in which there are fewer chances to be distracted, especially when you are remote working. Make your work comfortable and productive by adding a laptop monitor extender to your work setup at home.