Aiden Fucci, who is 15 years old, is suspected of killing cheerleader Tristyn Bailey, who was 13 at the time. He will be tried as an adult.
Fucci was charged with first-degree murder at the St. Johns County Courthouse before, and his trial is expected to start in February 2023.
Who Is Aiden Fucci?
After he was arrested, Fucci took selfies and videos with a smile while sitting in a police car. He then posted them to the social media app Snapchat.
He said, "We're having fun in a f****** cop car." In another horrible post, he wrote, "Hey, has anyone seen Tristyn lately?"
In September 2021, at a virtual pre-trial hearing, Fucci was rocking back and forth and mumbling to himself: "Please don't give my soul to the demons. My soul is going to be taken by demons."
WJXT-TV interviewed a mental health expert. The expert had not met Fucci, but he said that it was hard to tell if he was acting crazy or if he was really upset.
In July 2021, the St. Johns County Sheriff's Office released a report that said Fucci was a heavy pot smoker who had talked to his friends about killing and cutting up people in his dreams. A teenage friend who didn't want to be named said that they had always thought Fucci's bloodlust was a way for him to deal with his supposedly hard home life.
Fucci was sent to Duval County Jail before his trial, and First Coast News says that he has been in several fights there. The paper also said that he had to be pepper-sprayed by prison guards once.
He doesn't qualify for the death penalty so he will spend at least 40 years in prison.
Fucci is next due in court on February 23 for a hearing.
What Happened To Tristyn Bailey?
After Tristyn died, a picture that was going around on social media seemed to have come from Aiden's Snapchat account. The photo shows him in the back of a police car holding a peace sign with the words "Hey guys, has anyone seen Tristyn lately?" written next to it.
Police said that the photo was being looked at as a possible piece of evidence in the case. In August, a new video showed Fucci walking with Bailey the night she was killed.
Florida prosecutors say that the new video evidence shows Fucci walking with the cheerleader and then running alone later that same night.
The Daily Mail says that the video of Bailey and Fucci walking after midnight toward a wooded area in their neighborhood came from a neighbor's surveillance camera.
The State Attorney's Office also released a shocking video that they say shows Fucci's mother, Crystal Smith, washing blood off of her son's jeans.
She may have washed the pants while the deputies talked to her son.
Smith was charged with tampering with evidence after blood was found on his jeans and in a drain in his home. This was related to Bailey's death.
The Bailey family told News4Jax, "We're glad that today's result is a direct result of the thorough and thorough work done by the St. Johns County Sheriff's Office and the 7th District State Attorney's office as part of the first steps to bring justice for Tristyn's murder."
"The SJSO's Criminal Investigations Unit is one group we'd like to thank in particular. We are very grateful for the huge outpouring of support from all over the world."
"Especially for those in St. Johns who have helped with the Mother's Day search, vigils, memorials, and other events to remember and honor the victims. With the press conference giving details about this horrible crime, the care and love shown by people and businesses to honor Tristyn and the strength of our community shine like a light in the dark."
"As was said at the Celebration of Life about the fight between the two wolves, feeding the good wolf helps. We would also like to thank the Jacksonville media for giving us space while we were sad about Tristyn's death."
How Did Tristyn Bailey Die?
St. Johns County Sheriff Robert Hardwick confirmed that Tristyn's body had been found. On May 9, 2021, Bailey's body was found in a wooded area near her home in St. Johns County. She had been stabbed.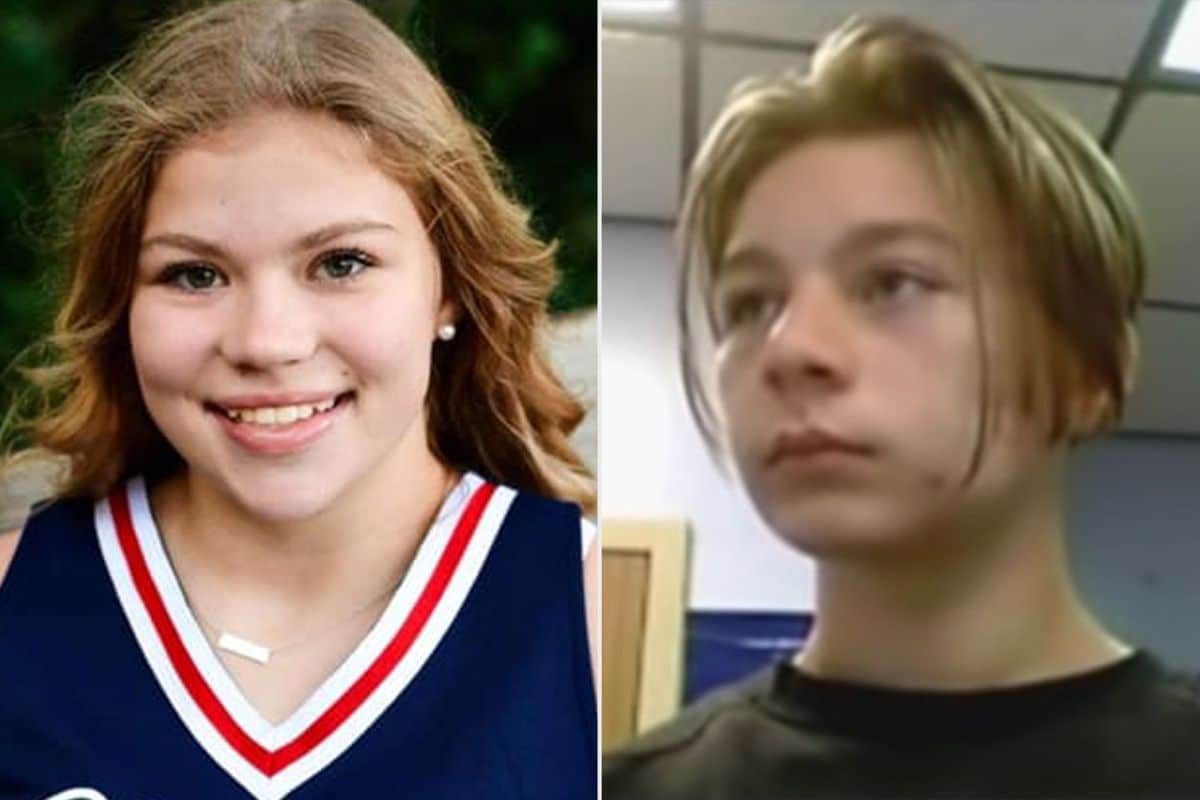 At a news conference on May 27, 2021, Florida State Attorney R.J. Larizza said that Tristyn had been stabbed 114 times, with 49 of those wounds on her hands and arms.
Larizza also confirmed that investigators found a folding buck knife in a pond, which they think is the murder weapon.
Reports say that Tristyn was last seen on May 9, 2021, at about 1:15 a.m. near the North Amenity Center. Her family reported her missing at 10 a.m. on Sunday, which started a 16-hour search for the teen. Later that day, a neighbor found her body in the woods near her home in Durbin Crossing.
"A person who I'm not even going to name killed this person in cold blood. He is so bad that his name shouldn't even be mentioned, "Earlier this month, Sheriff Rob Hardwick said at a press conference.
Related Stories Recommended By Writer: