Ken Paxton, the U.S. politician and legal professional, has been serving as Texas' attorney general since January 2015 under the Republican banner. However, he stepped aside temporarily starting from May 27, 2023, following the Texas House of Representatives' decision to move forward with impeachment proceedings. Curious about the financial status of Paxton after his prolonged engagement in the political arena? Let's dive deep into his finances.
Explore the detailed article below to gain insights into his earnings through his career. But remember, we aren't solely concentrating on his monetary gains. The piece also sheds light on his life journey and the progression of his ventures over the years.
Furthermore, Paxton has recently made headlines, sparking a surge in public discussions surrounding him. The article provides an update on the current events involving him and the reasons behind his trending presence in the media. So, it's not just about assessing Paxton's net worth; the comprehensive read will also grant you a broader perspective on his life and professional milestones.
Who is Ken Paxton?
Warren K. Paxton Jr. is a prominent figure in American politics and legal circles. Born on December 23, 1962, he's served as Texas' chief legal officer, known as the attorney general, since 2015. His political journey includes stints in both the Texas Senate and House, representing his constituents as a member of the Republican Party.
His rise in politics was notably influenced by the Tea Party movement. As the chief legal officer, some of his appointees have been criticized for their stance on LGBT rights. In 2022, Paxton made a statement suggesting that he might support regulations against same-s*x relationships if a major legal precedent was overturned. On multiple occasions, he's clashed legally with President Joe Biden's administration.
His views lean conservative, especially on issues like abortion rights. Post the 2020 presidential election, Paxton voiced his support for Trump, even taking legal steps and speaking at one of Trump's rallies in 2021. On the legal front, 2015 saw Paxton facing allegations related to financial misconduct prior to his attorney general tenure.
He's consistently maintained his innocence. Due to certain procedural delays, the case remains unresolved. In 2020, there were claims from some within his office about potential unethical behaviors, including bribery accusations.
Interestingly, in 2023, the Texas House, dominated by members of his own party, passed a resolution condemning his actions, citing issues like preferential treatment to donors and dishonesty. However, the sentiment wasn't unanimous, with some Senate Republicans later defending him. Notwithstanding these state-level developments, there are ongoing federal investigations surrounding him.
Read here a full statement of Ken Paxton:
My statement on today's Senate acquittal vote: pic.twitter.com/XZrbfEB5ny

— Attorney General Ken Paxton (@KenPaxtonTX) September 16, 2023
Ken Paxton Impressive Career
Ken Paxton's journey spans both the legal and political realms. Throughout his professional life in Texas, both his achievements and challenges have amplified his presence not just locally but also on a wider scale. After earning his law degree from the University of Virginia School of Law, Paxton delved into the legal arena, focusing on estate planning and business law. His expertise and dedication made him a sought-after attorney in the region.
2002 marked Paxton's foray into politics when he vied for a seat in the Texas House of Representatives. He advocated for conservative principles and minimal government intervention, resonating with many Texans. After serving with distinction for three terms in the House, he transitioned to the Texas Senate in 2012, further elevating his political stature.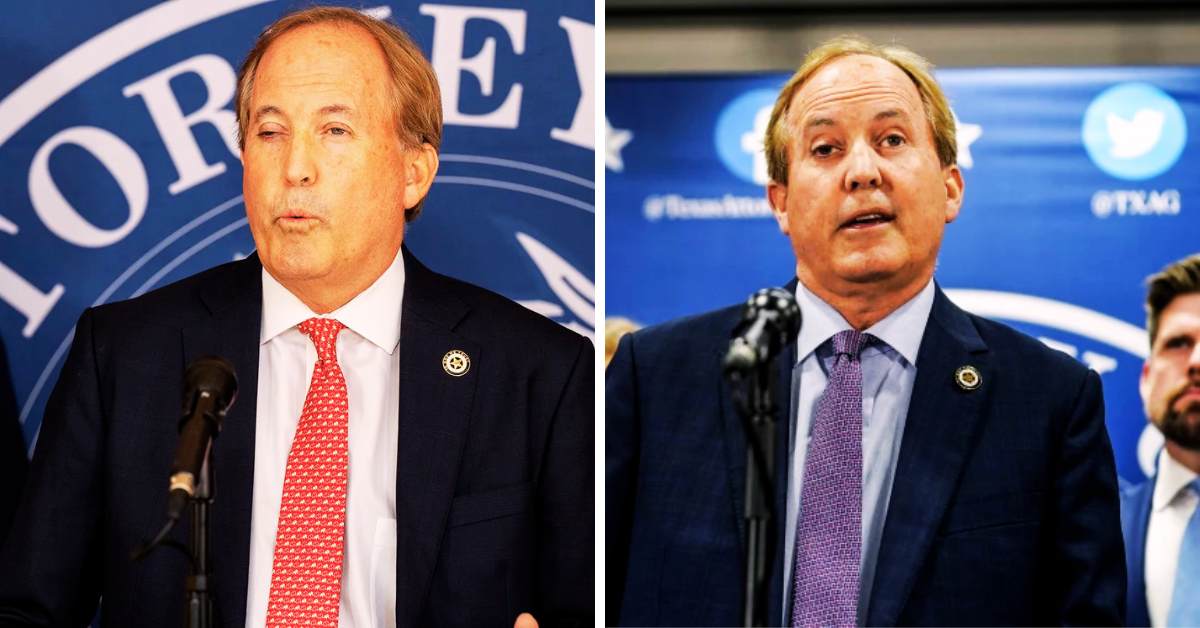 However, it was in 2015, upon his appointment as the Texas Attorney General, that Paxton's name became recognizable nationwide. As Attorney General, he was entrusted with safeguarding the state's legal concerns, participating in pivotal cases related to voter identification laws, immigration policies, and healthcare debates. While his staunch conservative stance garnered him accolades from some quarters, it also drew sharp criticism from others.
Throughout his tenure, Paxton navigated several legal hurdles, including a protracted securities fraud case. These challenges tested his resilience and, at times, impacted his public image. Yet, they have not deterred him from seeking public office or championing the causes he holds dear.
In essence, Paxton's trajectory underscores the intersection of law and politics, illustrating how legal expertise can influence political choices. While opinions about his career vary, Paxton's journey exemplifies how persistence can impact legislation and cater to the demands of the populace.
What is Ken Paxton Age
In 2023, Ken Paxton will celebrate his 60th birthday, having been born on December 23, 1962, in the bustling city of Minot, North Dakota. Over the years, he has built a reputable career as a lawyer and politician in Texas. While his journey has seen its share of challenges and debates, it's a testament to his perseverance and commitment to his conservative principles. His dedication to serving his constituents remains unwavering.
Ken Paxton Social Media Account: Instagram, Twitter and Facebook
Attorney General of Texas Ken Paxton has a verified Facebook page with more than 290,000 fans and a verified Twitter account with more than 279,000 fans. He also has a registered Instagram account with more than 24,000 followers.
Ken Paxton's Net Worth
Ken Paxton, renowned as Texas' attorney general, has an estimated net worth of $10 million as a research of September 2023. This figure is confirmed by several credible sources, including Wikipedia, Forbes, and Bloomberg.
Paxton, a prominent figure in American politics, has served in various capacities, including roles within the Texas House of Representatives and the Texas Senate. Over the years, he has taken on significant responsibilities in the US government.
Many people also search for below given persons and their overall lives:
Who is Ken Paxton's Wife?
Angela Paxton is a Republican state representative in Texas and is married to Ken Paxton. She has been married to Ken Paxton since 1986, and the two of them have four kids.
In 2023, she went to his impeachment trial. He was accused of cheating and taking bribes, but the Senate found him not guilty. She is also a singer-songwriter and used to teach. In 2011, she put out an album called Pathways.
We hope you enjoyed this post! If you did, please bookmark Thetecheducation.com so you can come back for more great content.