The Glance lock screen, one of MI phones' distinctive features and capabilities, is well-known. If you are the happy owner of a MI phone and have been looking for how to disable Glance or how to remove Glance from your lock screen, we advise you to put off making that choice for the time being.
Here, we will list the top 10 reasons to keep Glance on your MI lock screen and fully utilize all of its capabilities.
Smart Lock Display
The smart lock screen on MI phones, called Glance, offers consumers material that is tailored to their interests. You would lose out on this distinctive characteristic that distinguishes MI phones from other gadgets if you removed it.
Personalization
Users may personalize and choose their chosen categories, including trends, sports, and more, on the Glance lock screen. Every time you lock your phone, this function makes sure you see something interesting or exciting.
Live Shows
Live entertainment possibilities are also offered through the Glance lock screen, enabling users to connect with celebrities, creators, and other MI users whose phones have Glance activated. You may interact with others in real-time and take part in live performances. Still you looking for How to remove Glance?
Keep Up with Current Events
You may remain current on current events and the newest trends in real-time by using Glance on your lock screen. It is a handy feature since you don't have to unlock your phone to see what's going on. Why do you still want to remove Glance or Disable Glance?
Do not Miss a Single Sports Moment
The Glance lock screen is essential if you are a sports lover. You can keep up with your favourite sports and see sporting greats like Harbhajan Singh and Sreesanth live with programs like Pitch Ke Peeche, T20 Adda, T20 Fan Fest, and more.
Availability of Free Games
More than 500 free games are accessible on the Glance lock screen, which will appeal to gamers. None of them are required to be downloaded, which saves both data and time. It's a great way to relax and enjoy yourself. Gamers, you still want to know how to remove Glance from your lock screen?
Shopping Is Simple
Without even unlocking your phone, Glance allows you to purchase the hottest clothing and accessories. The most well-known designers, such as EK by Ekta Kapoor, DCRAF by Rana Daggubati, and others, are available for purchase. Just after 2-3 advantages points, we will write the steps for how to remove the Glance from your lock screen.
Low Battery Consumption
Contrary to popular belief, your phone's battery does not drain quickly when using the Glance lock screen. You can even set a strong energy-saving mode on it so you can use all of its capabilities without being concerned about your battery life.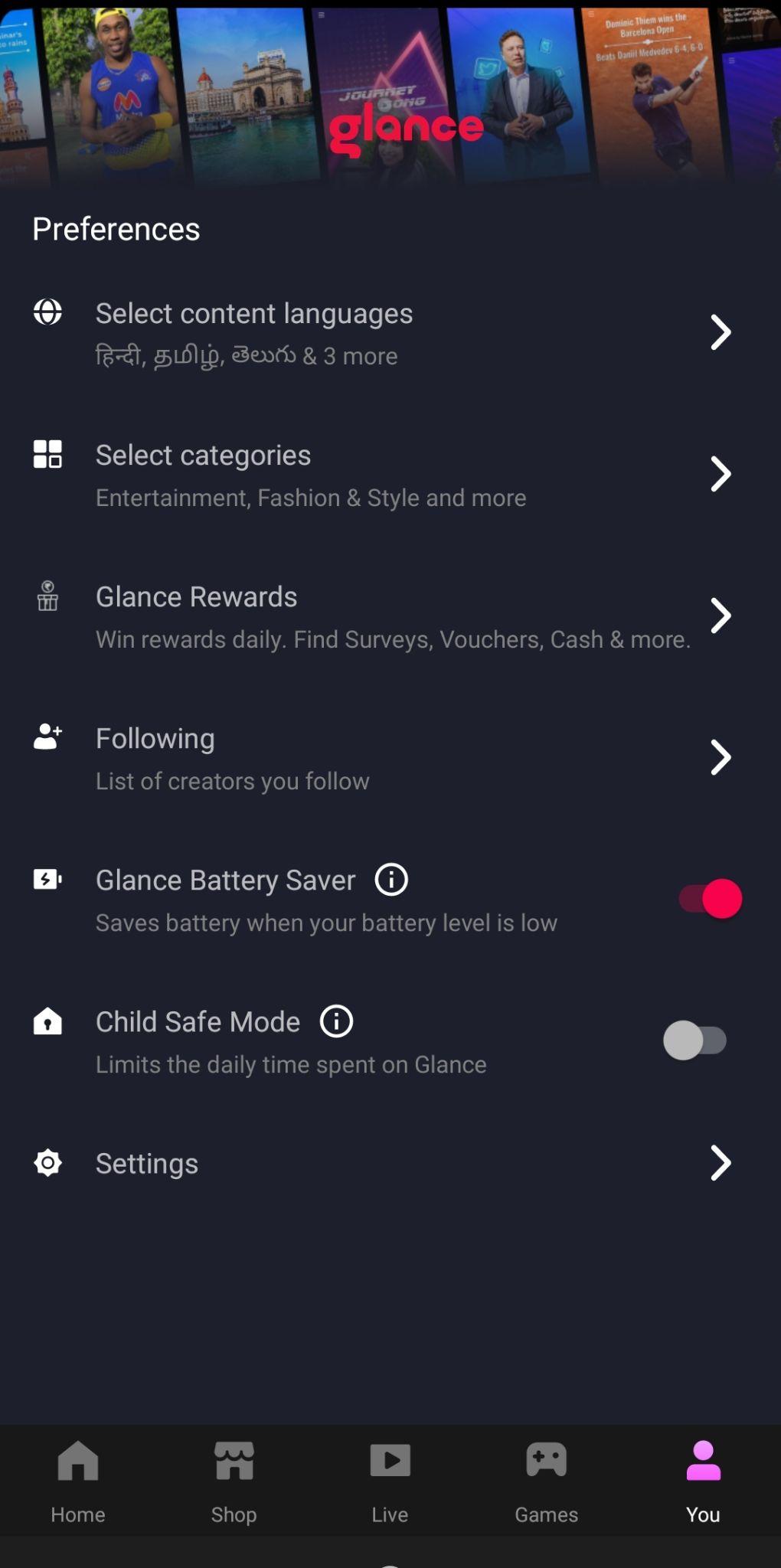 Feature of Child Lock
If you are worried that kids in your home will use the Glance lock screen to play games without your permission, the app features a special child-lock function. This function stops unauthorized users from accessing your MI lock screen.
Millions of fans
And millions of customers enjoy the MI phone's Glance lock screen. You'll probably adore it too after you realize its advantages and features. Losing all the enjoyment and convenience it provides would result from removing it. Still want to know how to remove Glance from lock screen?
How to remove Glance from Lock Screen
We will teach you how to remove Glance from lock screen if, despite all the advantages, you are still unconvinced. Take these actions:
On your MI phone, turn on the "Settings" application.
Find the "Lock screen and password" option by scrolling down.
Choose "Lock screen display" by tapping.
Remove the toggle for "Show lock screen magazine."
Hope, you find the appropriate steps for how to remove Glance from lock screen.