Since his first TV appearance in 2013's "Failosophy," an MTV comedy, Pete Davidson has become one of the best-known names in comedy, appearing in many shows and movies. "King of Staten Island," which he wrote with Judd Apatow, was his most famous movie role (based on his early life). Since September 2014, he has also been a regular on "Saturday Night Live." Because of his relationships with some of Hollywood's best-known stars, Davidson is often talked about on social media.
Pet Davidson has a mental illness and Davidson also has inflammation around his eyes, which could be a side effect of Crohn's. Davidson has been honest about how hard it has been for him to deal with the disease. He even talks about it in his movie The King of Staten Island.
But Davidson hasn't had an easy time of it. Critics say that people can relate to him because much of his comedy is based on his own life and his struggles with mental illness. But it hasn't been free. Davidson said he had been "in and out" of inpatient treatment centers since he was nine years old. When he was in the fourth or fifth grade, he had even thought about killing himself.
Pete Davidson is serious about mental illness.
Davidson thought that his drug use changed his behavior. He uses medical marijuana to help him deal with his Crohn's disease. In 2016, he started having intense feelings like anger and rage, but then he would forget what had happened. He also had serious bouts of depression. Davidson went to rehab for help, where he was first told he had bipolar disorder. But stopping using marijuana and taking the medicines the doctors gave didn't help.
In 2017, when Davidson was 23 years old, his therapist finally told him that he had BPD or borderline personality disorder. People often think, wrongly, that BPD and bipolar disorder are pretty much the same things. People with BPD, on the other hand, have a fear of being left alone, low confidence, and a history of unstable relationships, which aren't usually signs of bipolar disorder.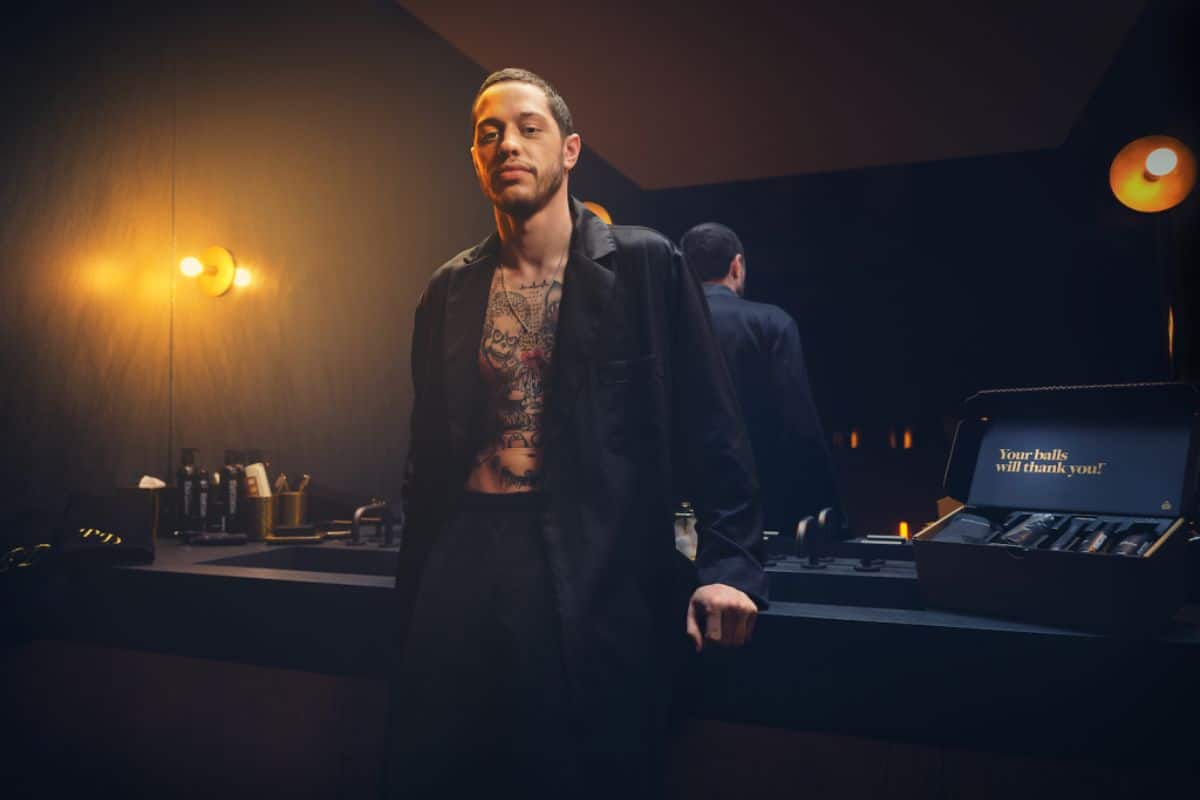 Davidson says that his life changed when he was told he had BPD.
"I got diagnosed with BPD a few years ago, and I was always just so confused all the time, and just thought something was wrong and didn't know how to deal with it," Davidson said in a conversation with actress Glenn Close, then an interview for Variety magazine's Actors On Acting. "Then, when somebody finally tells you, the weight of the world feels lifted off your shoulders. You feel so much better."
He did what most people do. People often feel better when they finally get a diagnosis and know what's happening with their bodies and minds. This is true whether they are famous or not.
Davidson said that the death of his firefighter father, Scott Davidson, in the September 11 terrorist attacks when he was seven years old could have been the start of his condition. Davidson is known for having a lot of tattoos. On his left arm, he has his dad's badge number, 8418.
He said that after his father died, it was hard for him to trust people. Even though he is close to his mother and sister, he has a hard time trusting other people.
"My big thing is trust," he explained. "One day [my father] was here, and the next day he was gone."
Davidson has always been honest about how hard things were for him. It's one of the ways he finds to deal with depression and BPD. In February 2020, he was honest with radio host Charlemagne Tha God about how he deals with depression and thoughts of suicide.
"I'm always depressed, all the time. I have to bring myself out of it constantly," he said. "I wake depressed, but now I know my steps. I have to go outside and be in the sun for a little bit or go for a walk. It's all just programming yourself to trick your brain."
Davidson's BPD can scare his family and friends. But the same people who make him feel bad are also the ones who help him deal with his illness.
"My lowest point is when people fear for my life and I must leave. Then I have to pull myself back up. I think I've hit it a few times. "If you're strong enough and you're around good, helpful people, you'll be able to get out of it," Davidson said.
Davidson said that giving up social media in July 2018 has helped him a lot, which makes sense, given how popular he is on social media.
"Everybody is different and there are a lot of treatments for mental illnesses and I have done/am doing all of them," he wrote when he decided to leave online. "And I encourage those who struggle to seek help as well; it has changed my life for the better. I just think it's f**ked up to stigmatize people as crazy and say that they cannot do stuff that anyone can do. It's not their fault, and it's the wrong way for people to look at things."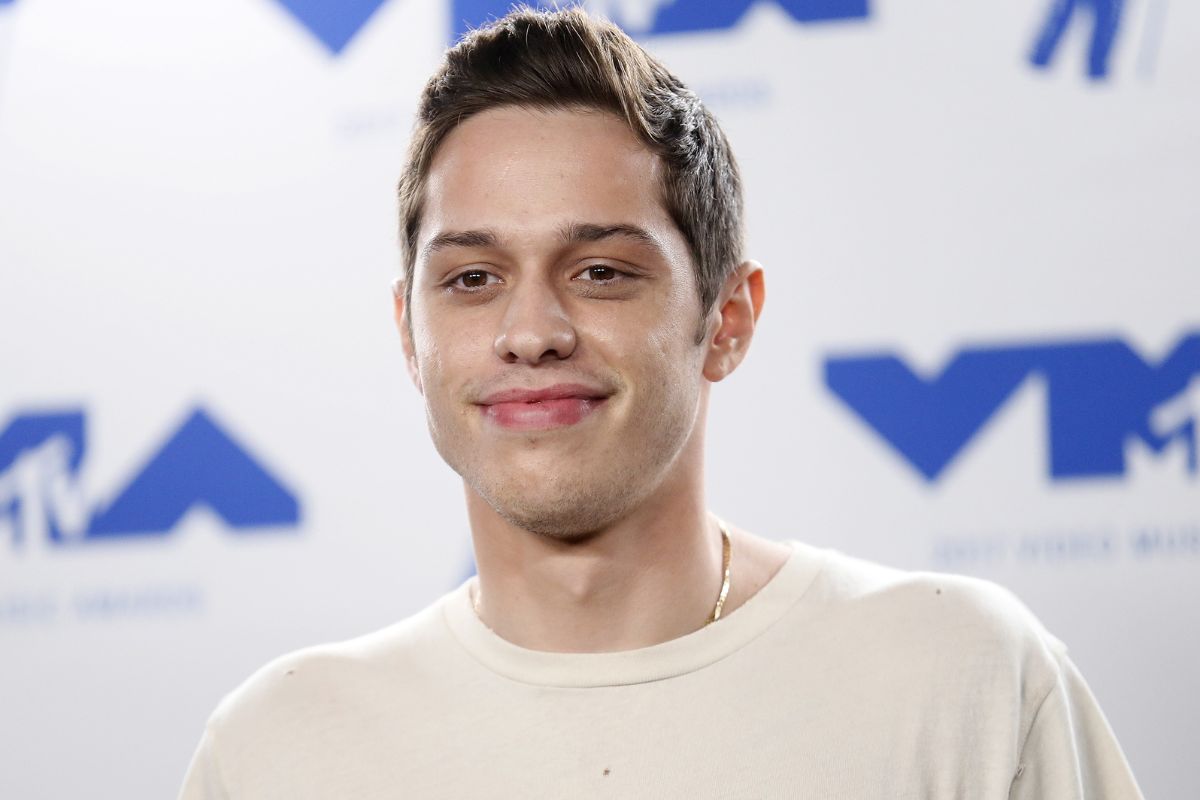 Davidson has spoken out in favor of people who need therapy because of their mental health. "My therapists are really on the ball, and I'm lucky to have them in my life. I think everyone should go to therapy."
People often think that fame brings happiness, but Davidson's comments about his struggles with BPD show that this is untrue. His willingness to talk openly about how depression and suicidal thoughts have affected his life and how he's learned to deal with them shows how celebrities can have a positive effect on essential issues. If someone with depression or BPD sees Davidson talking openly about his problems and how he deals with them, it might make them want to get help.
Be Entertained and informed with the latest news at techeducation.com! From the hottest trends to the most breaking news. And Also, Follow us on social media: Facebook, Pinterest, Twitter, and Linkedin. And be part of the movement! Share your thoughts, ideas, and opinions with us.