Now is Oscar time! All eyes will be on the Dolby Theatre in Los Angeles on March 13 when the winners of the prestigious awards are announced. But even before the event started, there was a big fuss about the fact that Andrea Riseborough was up for Best Actress.
The controversy grew into such a big deal that the Academy of Motion Picture Arts and Sciences (AMPAS) said it would look into how this year's nominees ran their campaigns "to make sure that no rules were broken and to tell us if the rules may need to be changed in an age of social media and digital communication."
"We trust that our nomination and voting processes are fair, and we back real grass-roots campaigns for great performances," the academy said.
So, what's the big deal? What are these "rules" that people say was broken when Andrea Riseborough was chosen?
Controversy Surrounding Andrea Riseborough's Nomination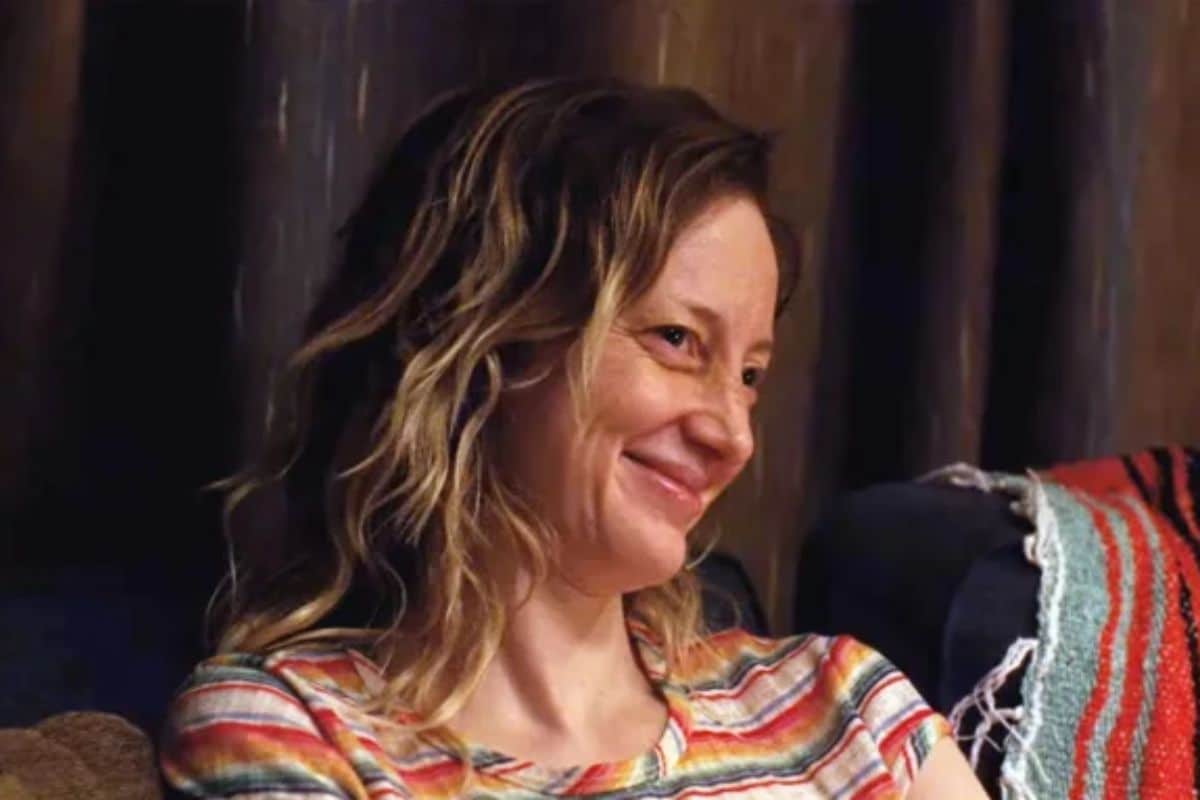 When the Oscar nominations were announced on January 24, everyone was shocked when 41-year-old Riseborough was nominated for Best Actress for her role as an alcoholic Texas single mother in the little-seen indie drama To Leslie, which only made $27,000 (Rs 22 lakh) at the box office during its limited release.
She wasn't thought to be in the running for the category that is thought to be the hardest to get into this year. Riseborough, Cate Blachett (Tár), Michelle Williams (The Fabelmans), Ana de Armas (Blonde), and Michelle Yeoh (The Handmaid's Tale) were all nominated (Everything Everywhere All at Once).
The British actor, who is 41 years old, said of the nomination, "I'm shocked. We hadn't been in the running for anything else, so it was hard to believe it could ever happen. Even though we had a lot of support, it seemed so unlikely that it would actually happen.
Riseborough was nominated in large part because actor Mary McCormack, who is married to the film's director, Michael Morris, led a campaign for her. The Los Angeles Times said that the director of To Leslie, Michael Morris, "contacted almost everyone" and asked them to watch the movie and talk about it on social media.
Big Hollywood stars like Gwyneth Paltrow and Amy Adams were soon seen backing the movie and campaigning for it, calling it a "small film with a giant heart."
But reports say that Riseborough's campaigning broke the Academy's rules on campaigning. A Puck News article said that "Mary McCormack emailed and called a lot of members of the Academy's actors branch, begging them to watch the little-seen alcoholic drama and post online about Riseborough's searing performance."
People who supported the British actress, like Frances Fisher, also talked about her rivals on social media, which is against the rules.
What Are The Campaign Rules?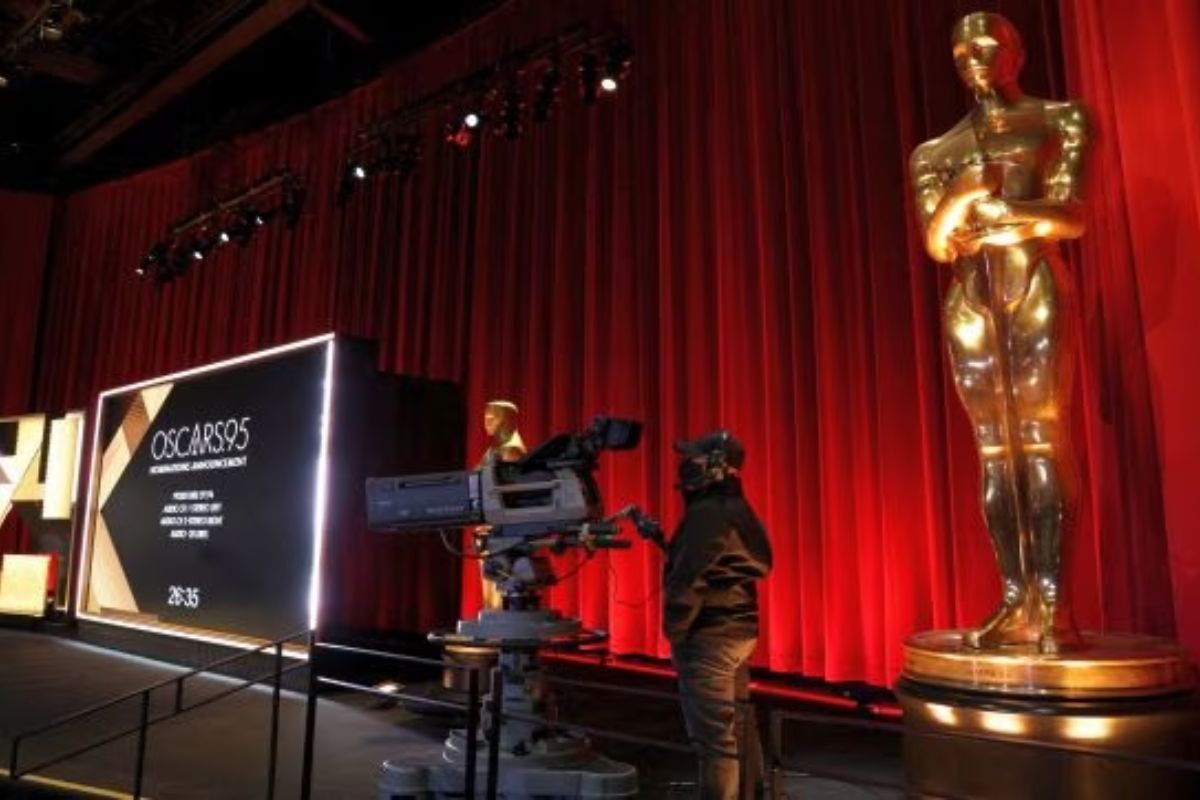 Before we get to the rules for running for office, we must know how to win the statuette. People say winning an Oscar has more to do with the competition than with the artistry involved.
This is because a movie or person only gets nominated if enough Academy members vote for it or them. So, movies or actors need to get a lot of attention. In 2016, Variety said studios spend between $3 million (Rs 24.50 crore) and $10 million (Rs 81 crore) to lobby Oscar voters. A 2017 New Yorker article about modern Oscar campaigns said this number could go as high as $15 million (Rs 122 crore). Consultants working on the campaigns charge tens of thousands of dollars for their work, and if their film wins, they get even more money as a bonus.
But campaigning does have rules, even if they are often broken. Studios can only send one email to Oscar voters per week, and these emails can't be sent directly. They must be sent through a messaging service that the Academy has approved.
Also, the mailing can't say anything good about a movie, an accomplishment, or a person. It can't have quotes from reviews of a movie or mention honors or awards that the movie or the people who worked on it have won in the past or present.
The Academy's rules also say that you can't give out too much food and drink at the time and place of the screening when you're promoting a movie or a star.
Rule 11 is about "references to other nominees." The Academy strictly forbids anyone who worked on a film that is up for an award from saying anything bad about a competing film or achievement. It also says that you can't use any strategy that calls out "the competition" by name or title.
The rules say that anyone who breaks this rule for the first time will be kicked out of the group for a year, and anyone who does it again will be kicked out for good.
The Academy Has Never Withdrawn A Nomination
In 2012, the Norwegian short film Tuba Atlantic was nominated for the Academy Award for Best Live-Action Short. However, when it was discovered that the movie had been shown on Norwegian TV before it came out in theatres, the nomination was taken away.
The Academy took away Bruce Broughton's nomination for Best Original Song for Alone Yet Not Alone a year later when they found out that he had directly asked members of the music branch to vote for his song through email.
In 2017, Greg P. Russell's sound mixing nomination for the movie 13 Hours: The Secret Soldiers of Benghazi was taken away because of "telephone lobbying," which broke the rules for voting.
Even though we don't know what will happen next, we do know what actor Christina Ricci said: "These things aren't controlled or decided by the actors themselves, but now (Andrea Riseborough's) nomination will be tainted by this." And if they take it away, they should be ashamed."
Will Riseborough's Appointment Be Taken Back?
Even though we don't know if Riseborough broke these rules on purpose or not, it seems unlikely that the Academy will kick her out of the Oscar race.
A longtime member of the academy told the New York Times that it didn't seem likely that Riseborough's nomination would be taken back, since she didn't directly ask voters to change their minds.
Even though it has happened in other categories, a nomination for acting has never been taken back.
Related Stories Recommended By Writer: