Every day, nearly 4000 cyber attacks are bound to occur globally and in 2019, there was a record of 1.79 billion hacked user accounts. In 2021, researchers found that 1 in every 2 American users suffered an account breach. Anyone can be the victim in today's interconnected digital landscape where our personal and financial information is just a few clicks away. Therefore, ensuring robust online security has become more critical than ever before.
The new turn of events proves that traditional password protection is no longer sufficient to safeguard our sensitive accounts and information, so our best bet would be to rely on innovative security measures. Thanks to the RSA secureID key fob technology of 1986 that formed the basis for modern-day two-factor authentication (2FA), we now have something to fall back on.
Understanding Two-Factor Authentication (2FA)
As shown by PIA's blog piece on the best and worst states in America for online privacy, 30 states in America have developed enforcement groups to deal with cyber threats, and there are also federal digital privacy and security laws in place. However, these laws and enforcement groups are either insufficient or isolated to a particular segment of the population.
These inadequacies make it necessary for every individual to take personal online security measures and that's where two-factor authentication comes into play. For the uninitiated, two-factor authentication, also known as two-step verification, is a widely used identity verification process for protecting user accounts. In this security approach, users are expected to undergo two forms of identification before they can gain access to a system.
Typically, users are expected to put in a password at the first layer of verification and then a second factor which could be a security question, a token, a one-time authorization code (OTP), or even a biometric factor like a fingerprint at the second layer.
In essence, two-factor authentication works using two distinct factors of identification that fall under one of the following categories: time-based, something you know (username or password), something you have (device or token), something you are (biometrics), somewhere you are (location).
Benefits of Two-Factor Authentication
In 2021, Google auto-enrolled 150 million users and 2 million YouTube creators into its two-step verification (2SV) to eliminate password threats and give users an extra layer of security against hacking by cybercriminals. This led to a 50% decrease in compromised user accounts which shows how effective this security process is at protecting personal information and data. But that's not even all.
In 2022, Mailgun, a company that provides email infrastructure for businesses, was targeted by a phishing attack. The attackers were able to steal the personal contact information of several Mailgun employees, but they were unable to access the company's systems because Mailgun required 2FA for all logins and also had a robust security infrastructure in place. This prevented the attackers from causing any damage.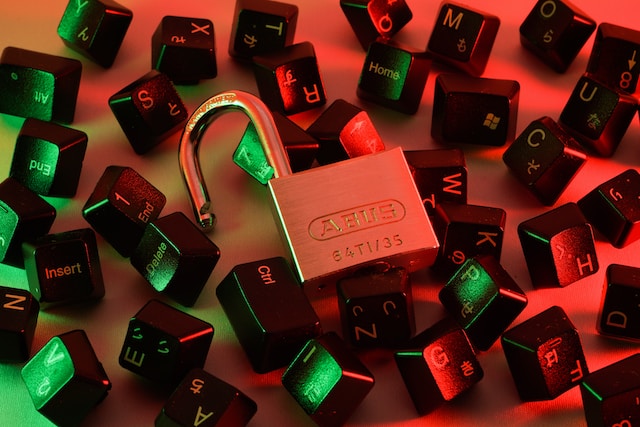 Implementing Two-Factor Authentication
There are various implementation methods and tools available to users who want to set up a Two-factor Authentication. Some of these methods include the SMS or Email Code method which involves receiving an OTP via SMS or email after entering your password. The OTP you receive for the verification will usually expire in a stipulated time.
You can also implement two-factor verification by using smartphone authentication apps like Google Authenticator, Authy, or Microsoft Authenticator to generate time-sensitive verification codes. If you prefer to use external devices for your 2FA, then you may want to try hardware tokens.
Conclusion: Embracing a Safer Digital Future
As indicated in the 2022 Internet Crime Report published by the FBI, a total of 3.26 million cybercrime complaints were recorded from victims globally within the past five years, resulting in a collective loss of $27.6 billion.
As malicious actors increase their operations, it becomes essential to use multiple layers of security to protect your identity, data, money, and devices. While two-factor authentication is a positive step towards a more secure personal and professional life, it doesn't eliminate the need for personal security measures like avoiding malicious sites and links.