We all know that professional athletes earn a lot of money. Not only for games and matches themselves, but for all other types of business-related activities like advertisements, working with brands, custom clothes collections, and even cosmetics. Modern athletes are way richer than their colleagues from the 1920s or 30s. Since they have quite a lot of money, they are looking for ways to spend such a fortune.
One of the most famous, even mainstream assets that athletes invest in is luxury cars. It can even be called a pop-culture element. For example, it's known that Lionel Messy favors Audi and Christiano Ronaldo can hardly refuse a new Bugatti. There are plenty of stories about footballers or basketball players buying new rides for their car collections or getting into accidents while driving something like the latest Ferrari model.
First-class cars are a big item of expenditure for most star athletes, so no wonder the most expensive vehicles end up in their garages. Here we collected the five most impressive choices of cars made by sportspeople.
#5: Ford F650 Extreme (owned by Shaquille O'Neal)
We are going to start with one of the largest SUVs in the world. In general, the standard spec of Ford F650 is huge and beautiful by itself, but it wasn't enough for Shaq. In 2017, he acquired a custom pickup Ford F650 Extreme powered by a 6.7-liter diesel V8 engine. It creates 330 horsepower which is just fine for such a monstrous (in a good way) vehicle. F650 Extreme is a unique truck with a unique set of specifications for a unique person.
You may not be able to ride such a special car, but there are plenty of other luxury SUVs to try. If you don't feel like buying one, car rentals can provide you with the opportunity to test a top-notch SUV by hiring it. Besides, the dedicated specialists will be happy to offer you the best possible option to rent. To make your experience even fancier, you can rent Lamborghini in Dubai and ride around one of the most beautiful cities in the world.
#4: Koenigsegg CCXR Trevita (was owned by Floyd Mayweather)
Technically, this car does not belong to Floyd anymore since he sold it on the auction several years ago. But not mentioning this car would be a crime. It's a limited edition series of CCXR with one exceptional feature. This car is wearing a beautiful white carbon fiber body that fits it perfectly. It was a true jem in the Mayweather's collection.
#3: Rolls-Royce Phantom (owned by David Beckham)
There are plenty of sports stars who own a Rolls-Royce Phantom. Shaquille O'Neal, Antonio Brown, Conor McGregor are some names worth mentioning here, but we have chosen David Beckham. Why? Because he is a fashion icon! Well, and so are his cars. This custom Phantom Drophead is both stylish and functional and costs around $530,000.
#2: Maserati GranTurismo (owned by Lionel Messi)
Another super-stylish car on the list. The 2012 Maserati was a nice item in Messi's fleet. The car has a 4.7-liter V8 engine which makes 0 to 60 in four and a half seconds. This remarkable ride was put on the market in 2017 for almost $130,000. Besides, its exterior is another topic to discuss. A blackish matte color with red accents creates an impression of a stealth-mode-on panther who is ready to jump on its prey. Thrilling!
#1: Bugatti Chiron (owned by Cristiano Ronaldo)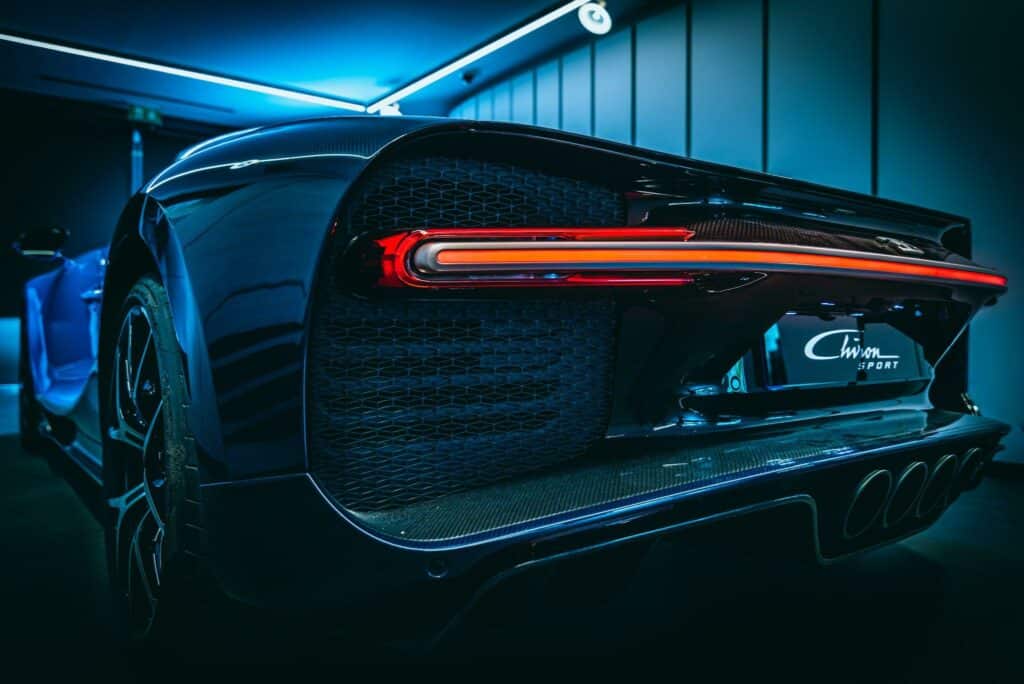 To be honest, cars from the collection of Cristiano Ronaldo can easily occupy this whole list. However, we decided to pick only one vehicle of all these Ferraris, Porsches, and Aston Martins. Bugatti Chiron may be the most costly car he owns with the price around $2 million. Last year it was seen in Lisbon when Ronaldo was about to get into the car. This vehicle is fast, slim, and beautiful so there is no wonder the soccer player bought it.
Wrapping it up
The list can easily be continued with more and more luxury cars since athletes do like luxury cars. Now, we have limited our choice to the five that we found the most impressive.