When will The First Descendant be released? If you're seeking a new co-op shooter in the manner of Destiny 2 and Outriders, The First Descendant could be just what you're looking for. This sci-fi action RPG is jam-packed with explosive action that combines sleek gunplay with exotic alien powers and monstrous enemies that require masterful planning and flawless teamwork to defeat.
If you can't wait for The First Descendant, we've got all the information you need right here. When it is finally released, it may even be a candidate for one of the best RPG games. But, for the time being, here's when Nexon Games' new title will be available.
The First Descendant Release Date
The First Descendant will be available for PC, PS4, PS5, Xbox One, and Xbox Series X/S in the fourth quarter of 2023. But nothing is sure, the games could be released in early 2024 if it gets delayed. Still, we can assume that the release date is not very far away as Nvidia Tweeted about the New trailer of the game.
You can check out the Trailer below:
Take a look at our new, exclusive trailer 👀

The First Descendant is launching with performance multiplying NVIDIA DLSS 3. pic.twitter.com/mXLfV8tASQ

— NVIDIA GeForce (@NVIDIAGeForce) August 16, 2023
But the only thing we are sure of is the release date of its beta version, below given paragraph talks about the First Descendant Beta Version.
The Beta Version Of The First Descendant
The forthcoming The First Descendant crossplay beta will take place on Xbox, PlayStation, and PC from Tuesday, September 19, 2023, until Monday, September 25, 2023. You can gain access by registering on The First Descendant website.
This will be the first time that console gamers will be able to experience the game in its beta phases, as well as test the game's crossplay technologies. The beta release date was postponed initially it was supposed to be released in August. Game creators revealed the new date with an apology letter.
You can check out their Tweet below:
We sincerely apologize to announce that we've decided to postpone the Crossplay Beta to 9/19/2023.
It was never an easy decision, but to make a better optimal test environment for all platforms, more development is necessary.
Please look into the announcement below for details. pic.twitter.com/J55Zjq9hWp

— The First Descendant (@FirstDescendant) August 2, 2023
Gameplay Of The First Descendant
As previously stated, The First Descendant is a third-person looter shooter in which you battle extraterrestrial adversaries. Traversal is a big part of the game, and you can navigate Ingris by using a grappling hook.
There are massive boss raids that you can complete alone or with three other players. The boss's bouts are primarily on finding and exploiting the enemy's weak points.
Each character has a distinct playstyle and set of active and passive skills. For example, one of the characters, Valby, may use water elemental assaults, but another, Ultimate Viessa, can fly about the battlefield using magnetic protections.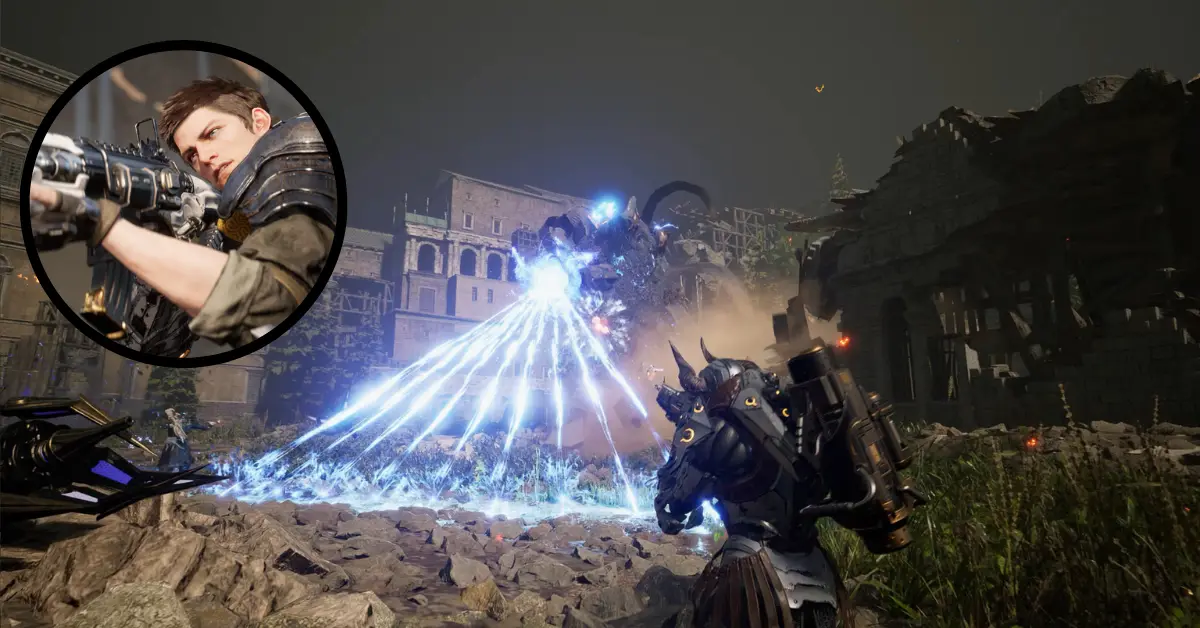 You might also like to read about these other upcoming video games:
Will Microtransactions Be Permitted In The First Descendant?
Because The First Descendant is a free-to-play title, there will be microtransactions. Nexon Games, on the other hand, has verified that additional characters and items can be obtained through gaming. However, like with most free-to-play games, numerous cosmetic goods may still be available for purchase with real money.
Characters And The First Descendant Story
The First Descendant takes place on Ingris, a war-torn continent. You take on the role of one of the Descendants, a group of superhumans endowed with physical and magical talents by their ancestors.
These characters are:
Lepic
Ultimate Lepic
Ajax
Viessa
Jayber
Sharen
Gley
Blair
Bunny
Freyna
Nexon announced three new figures for the cross beta at the Extended Xbox Games Showcase 2023. These things:
Your goal as a Descendant is to preserve Ingris from an opposing faction known as Vulgus, whose leader has been creating Hell over the continent. You take on the role of one of the thirteen Descendants, each with their own set of talents, powers, and battle style.
Conclusion: Prepare for The First Descendant, a gripping co-op shooter with RPG features like Destiny 2 and Outriders. This sci-fi action RPG features intense gunplay, alien powers, and hard foes. The fourth quarter of 2023 will see a crossplay beta from September 19 to September 25. Use grappling hooks to traverse war-torn Ingris, fight legendary bosses, and use special powers. Due to the free-to-play format, microtransactions will exist, but gameplay can unlock crucial content. As a Descendant, fight Vulgus to save Ingris.
Thank you for reading! We hope you'll bookmark Thetecheducation.com and come back for more great content.