With the rapid growth of technology, QR codes have become an essential part of our daily lives, from contactless payments to accessing menus in restaurants. But are you aware of the potential risks and best practices when scanning these codes?
This comprehensive guide will explore the dos and don'ts of scanning QR codes, ensuring you can use QR Codes safely and efficiently. From knowing when to trust a code to protecting your personal information, I've got you covered.
By following the dos and don'ts in this article, you can confidently scan QR codes, knowing that you are taking the necessary precautions to protect yourself from scams and privacy breaches. Imagine the convenience and peace of mind you'll experience as you easily navigate the digital world.
So, buckle up and get ready to dive into this article on the Dos and Don'ts of Scanning QR Codes.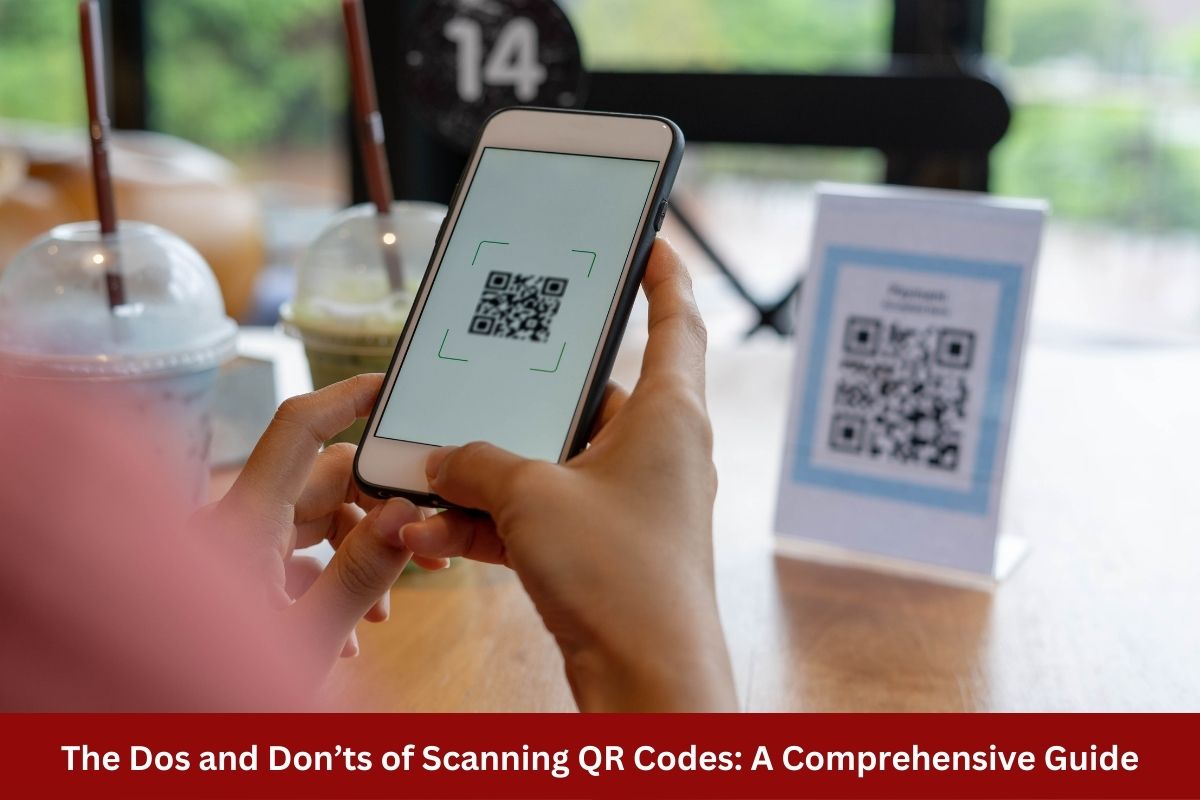 How do They work?
QR codes encode information in horizontal and vertical directions, allowing them to store more data than traditional one-dimensional barcodes.
When a QR code is scanned by a smartphone or QR code reader, the device's camera captures the image of the code and processes the black and white squares to decode the information stored within.
The QR code's error correction capability ensures that the information can still be read even if the code is damaged or partially obscured. This feature makes QR codes highly reliable and easy to use in various environments.
In the past two years, there has been an increase in the usage of QR codes. According to a recent QR code study, the percentage of users who scanned a QR code has increased by 26%, showing how popular this technology has become.
Common Uses of QR Codes Today
QR codes have become increasingly popular due to their versatility and ease of use. Some common uses of QR codes today include:
Marketing and Advertising: Businesses often use QR codes on promotional materials, such as posters, flyers, and product packaging, to direct customers to their websites or social media pages.
Contactless Payments: QR codes can facilitate contactless payments by linking to your digital wallet or payment app, making transactions quick and convenient.
Event Ticketing: Event organizers can use QR codes on tickets for easy scanning and validation at entry points.
Information Sharing: QR codes can share contact information, Wi-Fi passwords, or directions to a specific location.
Education: Teachers can use QR codes to direct students to educational resources, such as videos, articles, or quizzes, enhancing the learning experience.
Authentication: QR codes can be used to verify the authenticity of products or documents, helping to prevent counterfeiting and fraud.
Overall, QR codes have become an essential tool in various industries due to their ability to store large amounts of data in a small, easily scannable format.
With the widespread use of smartphones, QR codes will likely continue to grow in popularity and find new applications in the future.
The Dos of Scanning QR Codes
Use a Trusted QR Code Scanner
To ensure the security of your information, it is essential to use a reliable QR code scanner. Choose an app from a reputable developer and read user reviews to gauge its performance and reliability.
Additionally, check if the app has been recently updated and if it offers security features such as URL preview and scanning history.
Verify the Source
Always scan QR codes from trusted sources, such as official websites, promotional materials from well-known companies, or event tickets.
Scanning QR codes from unknown sources may lead to malicious websites or phishing attempts. Be cautious of QR codes shared on social media or received via email from unknown senders.
Keep Your Software Up-to-date
Regularly updating your smartphone's operating system and QR code scanner app is crucial for maintaining security.
Updates often include patches for known vulnerabilities, making it more difficult for hackers to exploit your device. Additionally, updated apps may offer new security features or improve existing ones.
Review the URL Before Proceeding
Before scanning a QR code, take a moment to review the URL it leads to. Many QR code scanner apps offer a URL preview feature, allowing you to see the destination before opening it.
Check if the URL appears legitimate and is from a trusted domain. Be cautious of URLs with misspellings, odd characters, or those that seem unrelated to the expected content.
By following these best practices, you can safely scan QR codes while protecting your information and maintaining the security of your device.
The Don'ts of Scanning QR Codes
Don't Scan a Code from an Untrusted Source
Scanning QR codes from unknown or untrusted sources can lead to various risks, such as visiting malicious websites, downloading malware, or falling victim to phishing attacks. These threats can compromise your personal information and device security and even lead to financial loss. Always verify the source of a QR code before scanning it, and stick to codes from reputable sources.
Don't Share Personal Information Unnecessarily
Some common QR code scams may trick you into scanning QR codes, leading to websites requesting personal or sensitive information.
After scanning a QR code, Be cautious when entering personal data, such as your name, address, or financial details.
Only input this information on trusted websites and when absolutely necessary. If a QR code leads to a suspicious request, do not proceed and report the code if possible.
Don't Neglect to Update Your Scanner App
Outdated QR code scanner apps can lead to security breaches, as they may not have the latest patches for known vulnerabilities.
Updating your scanner app ensures you have the most recent security features and improvements.
Regularly check for updates and install them promptly to maintain the security of your device and the information you access through QR codes.
By avoiding these common pitfalls, you can safely scan QR codes while minimizing the risks associated with untrusted sources, scams, and outdated software.
Parting Thoughts
In conclusion, scanning QR codes has become an integral part of our daily lives, offering convenience and efficiency in various aspects.
However, it's essential to remain vigilant and follow the best practices outlined in our comprehensive guide on the dos and don'ts of scanning QR codes.
To ensure a safe and hassle-free experience, remember to:
✅ Check the source and appearance of QR codes before scanning
✅ Trust only legitimate QR code scanning apps and keep them updated
✅ Avoid sharing sensitive information through unsecured QR codes
By adhering to these guidelines, you can enjoy the benefits of QR codes while minimizing the risks.
So, don't wait any longer!
Equip yourself with the knowledge from our comprehensive guide and confidently scan QR codes in a secure manner.