Taylor Schabusiness is facing a horrible and upsetting crime. What is her husband's name? Let us introduce Warren Schabusiness. He is also imprisoned. Following the announcement that a trial has begun in the case of Taylor Schabusiness, a Wisconsin woman on trial for m*rder, many people are curious about Taylor's husband and their connection.
Taylor is currently on trial for first-degree m*rder, mutilating a corpse, and third-degree sexu@l assault in the de@th of Shad Thyrion, who was 25 at the time of his de@th in February 2022.
Although Taylor has been imprisoned for this crime, it appears that her husband, Warren, was already imprisoned when she allegedly did it. Here's what we know about her hubby.
Who Is Taylor Schabusiness Husband?
Taylor Schabusiness's spouse is Warren Schabusiness, and according to his Facebook posts, he was already in prison when Shad was m*rdered.
"I'm currently locked up on federal charges because I was framed," In February 2023, Warren posted on Facebook. "I beat a Conspiracy to Distribute Methamphetamine charge and plead to a possession with intent to deliver which is the best deal I could get."
"Just know ill be out by the January of 2024 but possibly November or December of this year," he added, "So plan on Warren Schabusiness to be out soon … now you know a little more about Warren, and trust me to come to my release there will be lots more to know about myself and my wife."
Warren also stated in a second post that he believed his wife was going through a mental health crisis, which drove her to do the act she is accused of.
"My wife may be locked up for a long time/if not life, but what the world/community does not realize is that my release date is approaching," he wrote. "In any case, my prayers go out to my wife Taylor Schabusiness, she needs mental help, and Brown County jail and the Crown County circuit courts are failing to understand or care."
Is Taylor Schabusiness The Mother Of Any Children?
Taylor Schabusiness is the mother of a 2-year-old son named Mateo Coronado, according to a bail application submitted by her defense attorney in April 2023. Warren also shared a picture of her wife holding their child in their arms.
Check out their post below:
According to court papers, her son lives in Texas with his paternal grandparents. Warren Schabow, the child's father, is "currently in custody at a Federal Detention Center," according to the motion. As the discussions suggest she married Warren Schabow on February 14, 2020.
You might also like to read about some of the most searched husbands in recent times:
What Is Taylor Schabusiness Real Name?
Taylor's real name is Taylor Denise Coronado, as Warren mentioned. Although Warren has stated his support for his wife, Taylor's trial has sparked widespread interest, in part because she is accused of strangling Shad, sexu@lly ab*sing him, dismembering his body, and dismembering other parts of his body and leaving them all over the house he shares with his mother and in a car.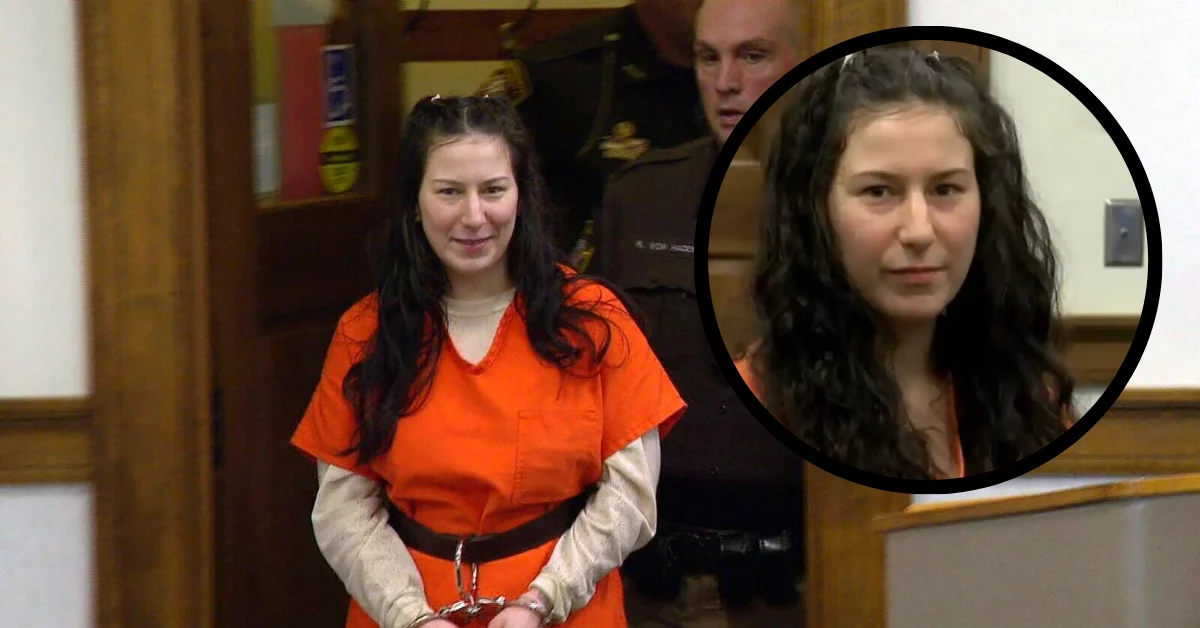 Conclusion: Taylor Schabusiness is on trial for the brutal m*rder of Shad Tyrion. Her husband, Warren Schabusiness, was imprisoned when the crime occurred. Warren believes Taylor had a mental health crisis during the encounter. Taylor has a 2-year-old son, Mateo Coronado, who lives with his paternal grandparents in Texas. The stunning charges against Taylor Denise Coronado have grabbed attention.
If you liked reading this article then make sure to bookmark Thetecheducation.com for more such content.